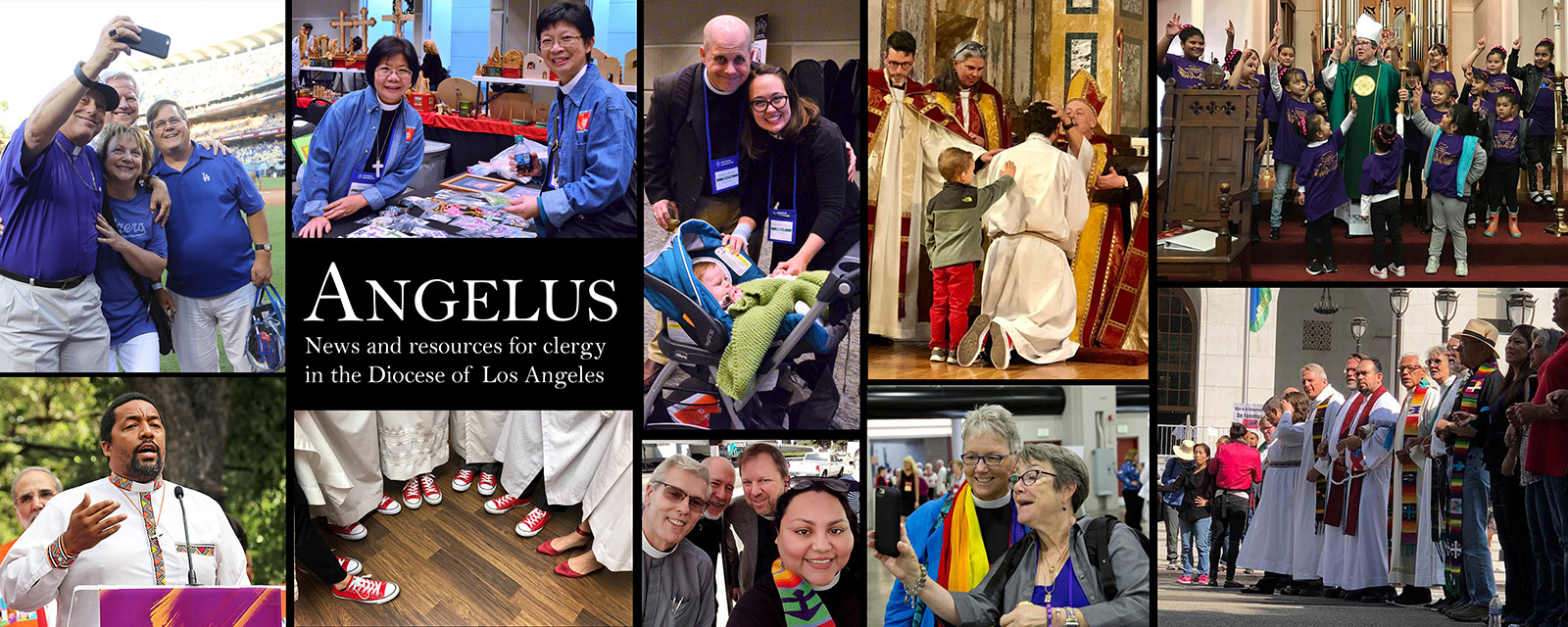 March 2019
From Canon to the Ordinary Melissa McCarthy
Summiting Together
Dear Friends:
Mount Snowdon is the highest mountain peak in Wales and the highest peak in all of the United Kingdom outside of the Scottish Highlands. This 3,560-foot peak seems small for us here in California where snow falls generally occur at 4,500 feet and above. However, each mountain has its own personality, its own treachery, and Snowdon is no different.
I visited Wales in 2005 and, with my friend Isabella, decided to take a day to make the climb. I was barely 30 and still had that feeling of invincibility when we embarked that July morning. We decided to take the longest and busiest route to the top because we had been warned by so many locals to be careful of sudden weather changes and the danger such changes would bring us along the less traversed and more narrow paths. As I recall, it is a five-mile hike to the top so, after a good and fortifying breakfast, we started our ascent early that morning.
The hike up to the peak was beautiful. We encountered many fellow pilgrims, shook our figurative fists at those who zoomed past us on the train to the top, and enjoyed every moment of it. Almost. When we were about three-fourths of a mile from summiting the strangest thing happened. I got tired. Really tired. My legs felt heavy. Every step was a monumental effort. I kept pushing myself until finally I couldn't do it any longer. I told Isabella what I was experiencing and she, being older and much wiser, said, "Oh, you are bonking," which I inferred to mean some kind of crazy fatigue that she was aware of and I was not.
As it turns out "bonking" or "hitting the wall" is a real thing. It is the onset of sudden fatigue caused by a loss of glycogen. I sat down, she handed me a cliff bar, and I ate about half of it along with some long sips of water. A few minutes later I was fine. In fact, we ate that last three-fourths of a mile for a midmorning snack. The summit was as amazing as promised with cool winds and breathtaking views.
Being in ministry is a lot like summiting a peak. It's a process and a journey. It's something we sign up for and embark on with the best preparation we can have. It's something that we do with others and, like my experience on Snowdon, it can wear us out. This is normal. Strength and energy comes and goes. We need periods of rest and quiet.
We need time to refuel and re-energize. As I was beginning to "bonk" I felt a sense of shame. I wondered what was wrong with me and why I couldn't just keep going. I looked at Isabella and she was fine. How come I wasn't? I tried to push through and then I stopped. What Isabella did was normalize it for me, give me some fuel, and sit with me while I rested.
We can do the same for each other: normalize the fatigue, share the fuel for ministry that we have with each other, and be with each other in those periods of rest. Doing this for each other helps neutralize any shame we might be experiencing as well as any sense of competition with each other we may be indulging.
In the end, our vocational lives are most healthy and vibrant when we are in good relationship with each other, which necessarily means being able to share our vulnerabilities with each other and receive the support that is waiting to be offered.
These are my reflections on the eve of Lent, a time that is guaranteed to wear out anyone in active ministry. Be gentle with yourselves, reach out to one another (and to me!), and enjoy the journey with fellow pilgrims on the way.
A blessed Lent to all!
Melissa+
Angelus Links
The next issue of Angelus will be electronically transmitted and published in April. News items should be emailed to: revpatmccaughan@aol.com by March 21.
Angelus is a joint project of the Office of Clergy Formation and Deployment and the Office of Community Relations of the Diocese of Los Angeles

213.482.2040, ext. 251
The Rev. Canon Pat McCaughan, editor
revpatmccaughan@aol.com
949.892.0525
Reconciliation, healing continue as Court of Review denies Bruno appeal
Bishop John Harvey Taylor issued the following statement regarding today's announcement that the Episcopal Church's Court of Review for Bishops has denied Bishop J. Jon Bruno's appeal of a three-year suspension of ministry, imposed by a disciplinary panel after a three-day hearing in March 2017. A link to a report from the Episcopal News Service is here.
I give thanks that the decision by the Court of Review brings to an end the official narrative of these difficult years for the Diocese of Los Angeles, Jon and Mary Bruno and their family and colleagues, and the people of St. James Episcopal Church.
But our reconciliation narrative is still being written. With the healing phase coming up soon, we will have ample opportunity to share our feelings with one another, acknowledging pain and brokenness and encouraging healing.
Let us pray in the name of Christ for all who have been hurt in this conflict. Let us envision together a diocesan community of renewed collaboration and cooperation, of restored relationship and mutual care. Let us commit ourselves to the spirit of unity amid difference and to rebuilding sturdy bonds of affection that will again enable our church to show a better way forward to a polarizing world.
The Rt. Rev. John Harvey Taylor
Bishop of Los Angeles
New TENS log-in announced for stewardship resources
TENS (The Episcopal Network for Stewardship) has announced that 2019 stewardship materials for congregations, with the theme "Shining Our Light," will be posted on the organization's website
here
. The Diocese of Los Angeles has a membership in TENS, which means that any congregation in the diocese may use these materials without charge. The TENS website is
here
: log in with the username "Matthew" and the password "five:16."
Bishop Jennifer Baskerville-Burrows  ordained LAUREN DANIELLE HELEN GRUBAUGH to the priesthood  February 28 at Christ Church Cathedral in Indianapolis, acting on behalf of Bishop John Harvey Taylor.
_______________________________________________________
NANCY BROWN has announced her intention to retire as rector of St. Paul's, Lancaster, this summer.
JENNIFER CHATFIELD has been called as priest-in-charge of St. Wilfrid's, Huntington Beach.
CHUCK COLLIER has been called as priest-in-charge of St. Simon's, San Fernando.
KATE CRESS was installed as the 10th rector of St. James in-the-City Church, Los Angeles, on Feb. 2 by Bishop Taylor.  Cress formerly was rector of Church of Our Savior in Somerset, Massachusetts.
ANTONIO GALLARDO has been called as priest-in-charge of St. Luke's of the Mountains, La Crescenta.
FRANCISCO GARCIA has been called to pursue a doctoral degree in theology and ethics, beginning August 2019.
 KELLI GRACE KURTZ has been called as rector of All Saints Church in Riverside.
CHRISTOPHER MONTELLA has been called as priest-in-charge of St. Stephen's Church in Santa Clarita.
HARTSHORN MURPHY has been called as interim rector at St. Alban's, Westwood.
PETER ROOD has been called as rector of St. Stephen's Church in Oak Harbor, Oregon.
MICHAEL SEILER has been called as rector of St. Michael and All Angels Church in Corona Del Mar, where he has been serving as priest-in-charge.
MARY TOROREIY has been called as priest-in-charge of St. Paul's, Barstow and Shepherd of the Desert, ELCA church in Barstow. 
BARRETT VAN BUREN has been called as rector of Church of the Blessed Sacrament, Placentia.
ELIZABETH WILLIAMS has been called as associate to the rector of St. Paul's Church in Ventura. She will begin her ministry Feb. 25.
REQUIESCANT
A celebration of life for Canon PETER BERGSTROM, executive director of Camp Stevens for 40 years, will be held April 13 at Camp Stevens. He was born Sept. 2, 1946 and died Dec. 24, 2018. Survivors include his wife, Vicki, and their daughter, Jenne, and son, Erik. Messages to his family may be sent to 1038 Orchard Lane, Julian, CA 92036. In lieu of flowers, donations to any of the following organizations would support work that was close to Peter's heart:
An obituary written by Jenne Bergstrom is here.
A service was held Feb. 23  at Church of Our Saviour, San Gabriel, for Canon SANDY SMOCK, a longtime lay leader at Our Saviour and a passionate advocate for the people of the Holy Land. Canon Smock and his wife, Canon Sue Smock, guided many pilgrims from the Diocese of Los Angeles to Israel/Palestine. In addition to his wife, survivors include their two daughters, Katie Smock Lacey (Kirk) and Molly Smock Lihani (Rob), and two granddaughters.
Congregational Openings
March 2019
Clergy are encouraged to request that their name be placed on an "interest list" if they would like to be considered for:
a) positions, regardless of the progress of the congregation in determining their process, or their readiness to receive names;
b) placement by the bishop in mission congregations or where an appointment is otherwise applicable.
Contact the Rev. Canon Joanna Satorius at jsatorius@ladiocese.org or via phone at: 213.482.2040, ext 263.
Open positions:
ACTIVE: Receiving Names
Claremont, St. Ambrose Church
Lancaster, St. Paul's Church
Los Angeles, Westchester, Church of the Holy Nativity
Los Angeles, Westwood, St. Alban's
San Gabriel, Church of Our Saviour Church
San Marino, St. Edmund's Church
ACTIVE: No Longer Receiving Names
Beverly Hills, All Saints Church
Goleta, Christ the King Church
Fullerton, Emmanuel Church
NON-ACTIVE
Congregations that will at some point be searching for clergy leadership, but are now working with supply clergy, a long-term interim or priest in charge:
Buena Park, St. Joseph's Church
Downey, St. Mark's Church
Huntington Beach, St. Wilfrid's Church
Ontario, Christ Church
Santa Maria, St. Peter's Church
San Fernando, St. Simon's Church
Van Nuys, St. Mark's Church