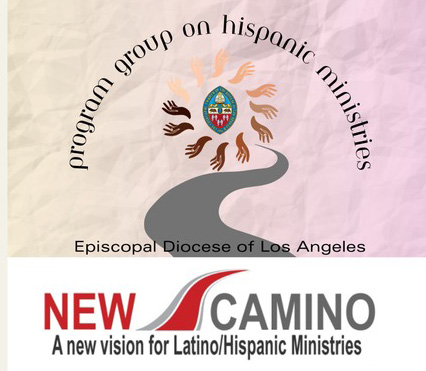 [The Episcopal News] The Program Group on Hispanic Ministries of the Diocese of Los Angeles will host "New Camino: A New Vision for Latino/Hispanic Ministries," a two-day seminar presented by the Office of Latino/Hispanic Ministries of The Episcopal Church, Oct. 20-21 at St. Paul's Commons.
New Camino is especially designed for diocesan bishops, staff and congregations open to exploring how they can be more effectively involved in reaching all the various Latino generations.
New Camino offers a new strategic, evangelistic outreach that is open to either a Spanish or English-language ministry, depending on the cultural and linguistic context of the anticipated mission field. Its aim is to dispel stereotypical notions about the Latino population by presenting the changing reality of Latino ministry that must recognize the cultural, linguistic, and generational diversity in the Latino population.
New Camino specifically aims to demonstrate that a paradigm shift is emerging in Latino ministry. The shift begins with thinking in terms of evangelistic niches due to the socio-demographic changes in the Latino population.
Accommodations are available at the St. Paul's Commons Retreat Center, located at 840 Echo Park Avenue, Los Angeles. For information and to register, email delaministeriohispano@gmail.com