One Body & One Spirit Annual Appeal launched to succeed diocesan emergency appeal
The One Body & One Spirit Emergency Appeal – created in 2020 in response to challenges created by the COVID-19 pandemic — was succeeded on March 2, 2022, with similar grant-making criteria and donor procedures, by the One Body & One Spirit Annual Appeal.
Read more at: https://diocesela.org/news/emergency-grants-fund-transitions-to-annual-appeal/
Click below to learn more and contribute: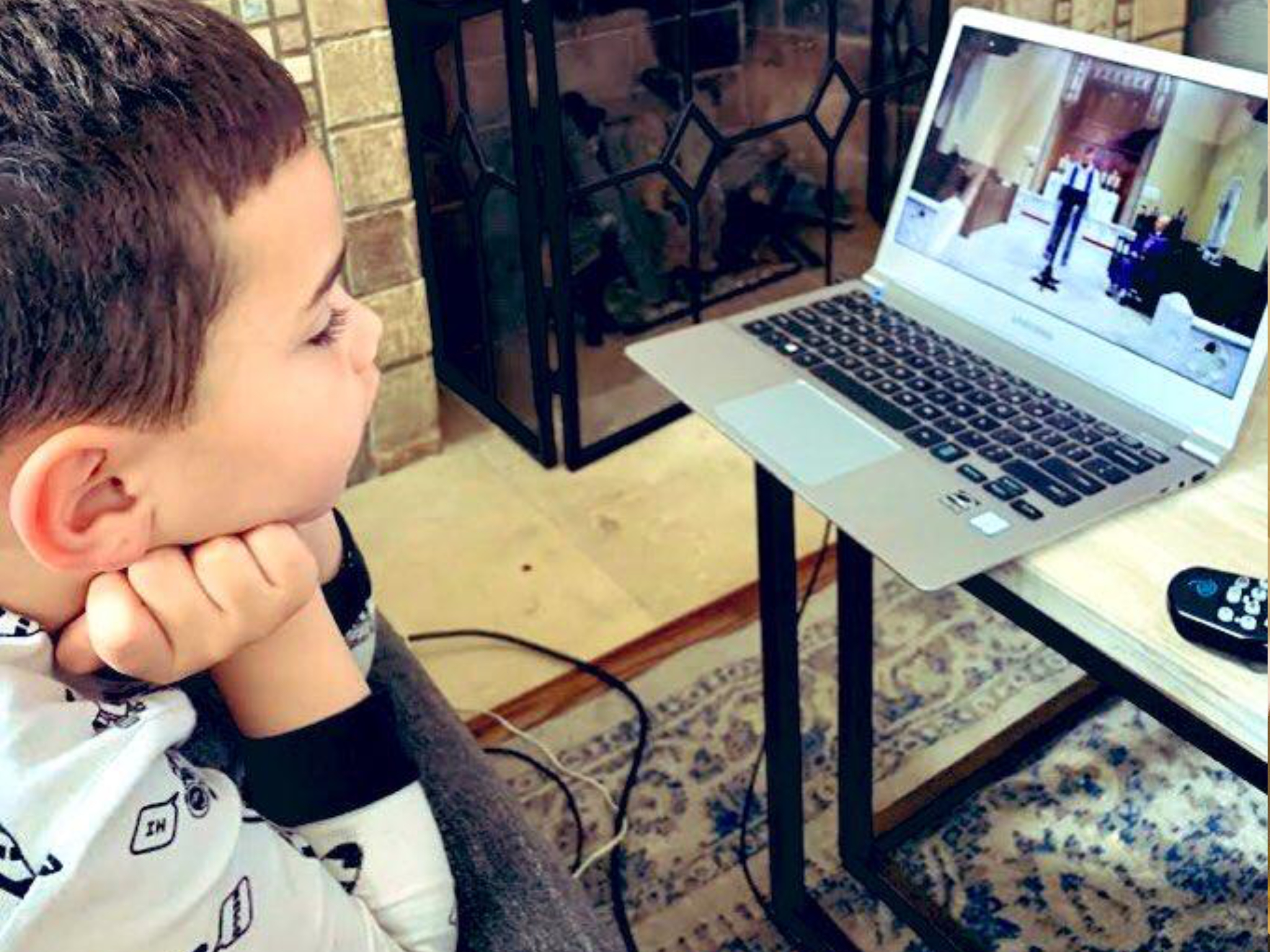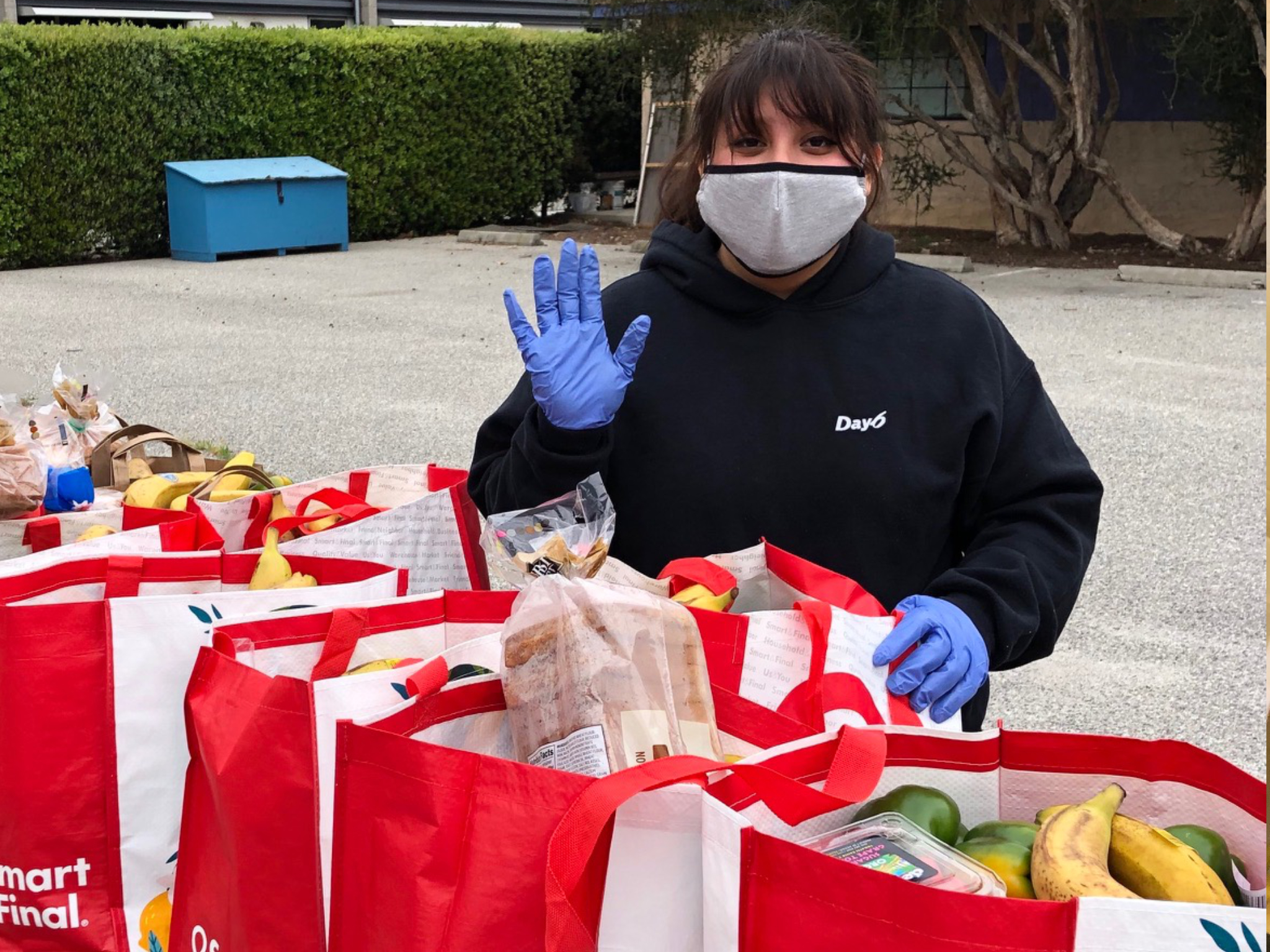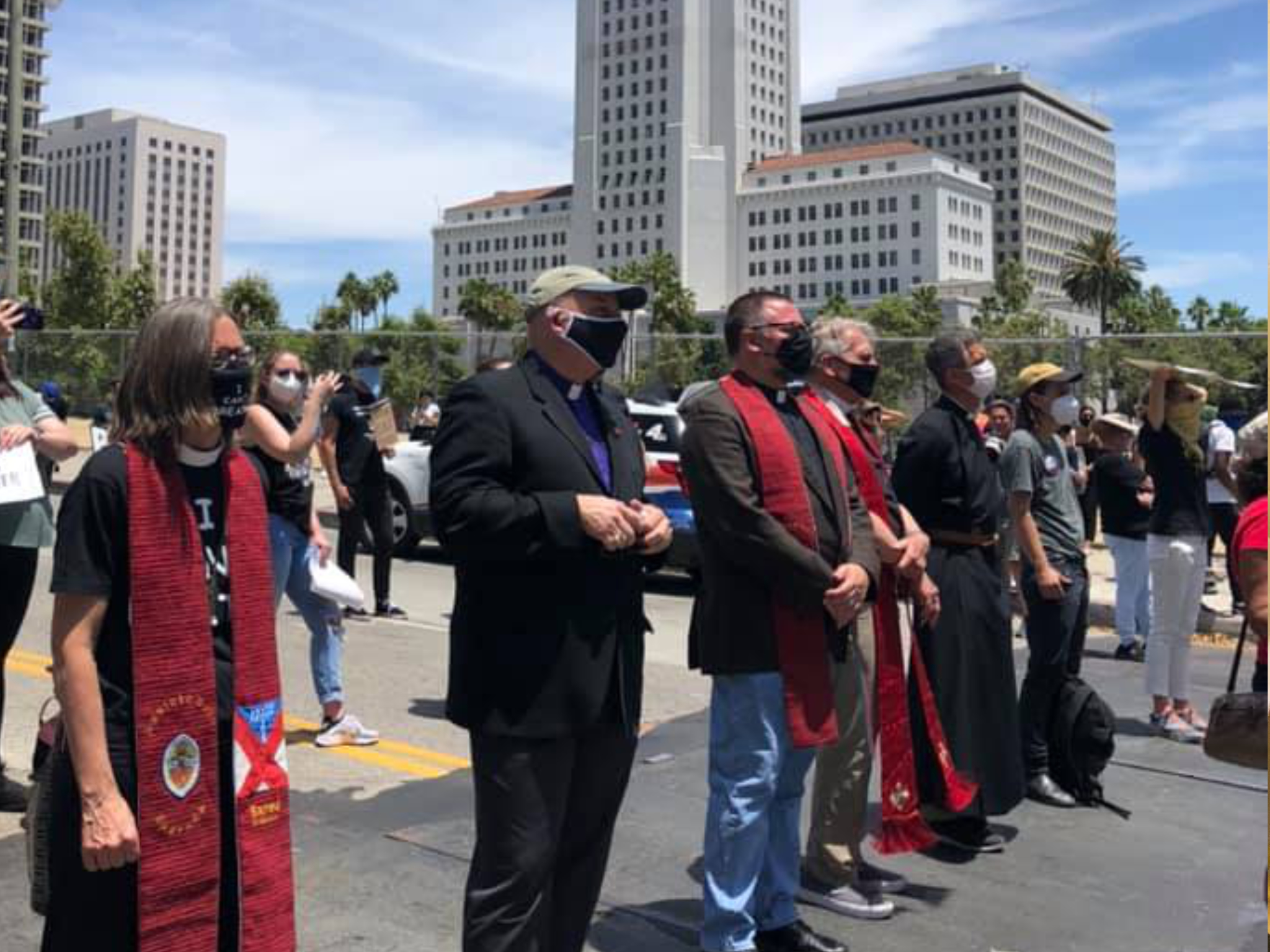 | One Body & One Spirit Spotlights
One Body & One Spirit Emergency Appeal
March 27, 2020
| "For in the one Spirit, we were all baptized into one body." 1 Cor. 12:13a
Greetings in the name of Jesus Christ. The global health crisis has affected the life of each member of our diocesan family – each of us, and all our neighbors. You are all in my prayers daily as you continue to devote yourself to the work of the gospel. Each day, I know, you are caring for yourselves and those you love, serving your neighbor and those most at risk, and continuing to support your church family by praying, worshiping, reaching out to those who are most isolated, and remembering to send in your generous pledge.
Some among us are affected more severely than others. In the body of Christ, when one suffers, we all do. In the family of God as in all our families, when one family member is struggling, everyone pitches in to help.
That's what it really means when we say, as we often do these days, "We're all in this together."
All gifts to the One Body & One Spirit Emergency Appeal will be used to assist congregations, schools, affiliated institutions, and their employees most deeply affected by the pandemic and related economic crisis. Details are below about making gifts on-line and by mail. You will receive an acknowledgement by email or U.S. Mail containing information about tax deductibility.
As funds accumulate, we will begin accepting applications from clergy in charge of congregations, heads of school, and directors of diocesan social service institutions on behalf of their respective organizations and staff colleagues. Look back here soon for more information about the application process.
Bishop Bruce, Canon McCarthy, and I are each making $1000 gifts.
Please join us. We are all branches of the same vine. We are one in the Spirit and in the body of Christ. We are all in this together, in the shadow of crisis while always moving toward the unquenchable light, glorifying God and caring for God's people each day.
Yours in Christ's love,
The Rt. Rev. John Harvey Taylor
Bishop of Los Angeles
Campaña de Emergencia Un Cuerpo y Un Espíritu
27 de marzo de 2020
"Pues por un mismo Espíritu todos fuimos bautizados en un solo cuerpo."  —1 Corintios 12: 13a
Saludos en el nombre de Jesucristo. La crisis de salud global ha afectado la vida de cada miembro de nuestra familia diocesana, cada uno de nosotros y todos nuestros vecinos. Todos ustedes están en mis oraciones diariamente mientras continúan dedicándose a la obra del evangelio. Cada día, yo sé, se están cuidando a sí mismos y a sus seres queridos, sirviendo a su prójimo y a los que están en mayor riesgo, y continúan apoyando a la familia de su iglesia orando, adorando, comunicándose con los más aislados y recordando de enviar su generosa promesa.
Algunos de nosotros nos vemos más afectados que otros. En el cuerpo de Cristo, cuando uno sufre, todos sufrimos. En la familia de Dios como en todas nuestras familias, cuando un miembro de la familia está luchando, todos colaboramos.
Eso es lo que realmente significa cuando decimos, como solemos hacer en estos días, "Estamos todos juntos en esto".
Todos los obsequios a la Campaña de Emergencia Un Cuerpo y Un Espíritu se utilizarán para ayudar a congregaciones, escuelas, instituciones afiliadas y a sus empleados más afectados por la pandemia y la crisis económica relacionada. A continuación, se encuentran detalles sobre cómo hacer los regalos en línea y por correo. Recibirán un acuse de recibo por correo electrónico o correo postal con información sobre la deducibilidad de impuestos.
A medida que se acumulen los fondos, comenzaremos a aceptar solicitudes de clérigos a cargo de congregaciones, directores de escuelas y directores de instituciones diocesanas de servicios sociales en nombre de sus respectivas organizaciones y colegas del personal. Vuelva a revisar aquí pronto para obtener más información sobre el proceso de solicitud.
La Obispa Bruce, La Canóniga McCarthy y yo estamos dando un reglao de $1000 cada uno.
Por favor únanse a nosotros. Todos somos ramas de la misma parra. Somos unos en el Espíritu y en el cuerpo de Cristo. Todos estamos juntos en esto, en la sombra de la crisis, mientras nos movemos siempre hacia la luz inextinguible, glorificando a Dios y cuidando al pueblo de Dios cada día.
Si prefieren hacer su donación con un cheque, hágalo pagadero a "La Diócesis Episcopal de Los Ángeles", destinado hacia la "campaña de emergencia", y envíelo por correo a la dirección a continuación.
Gracias por su generosidad y amor.
Suyo en el amor de Cristo,
El Reverendísimo John Harvey Taylor
Obispo de Los Ángeles
840 Echo Park Avenue
Los Ángeles, CA 90026
If you would prefer to make your donation by check, please make it payable to "The Episcopal Diocese of Los Angeles," earmarked "Emergency Appeal," and mail it to the address below. Thank you for your generosity and love.
Bishop John Harvey Taylor
c/o the Rev. Michele Racusin
Chief Financial Officer
Episcopal Diocese of Los Angeles
840 Echo Park Ave.
Los Angeles, CA. 90026