Bishop's Commission on
Climate Change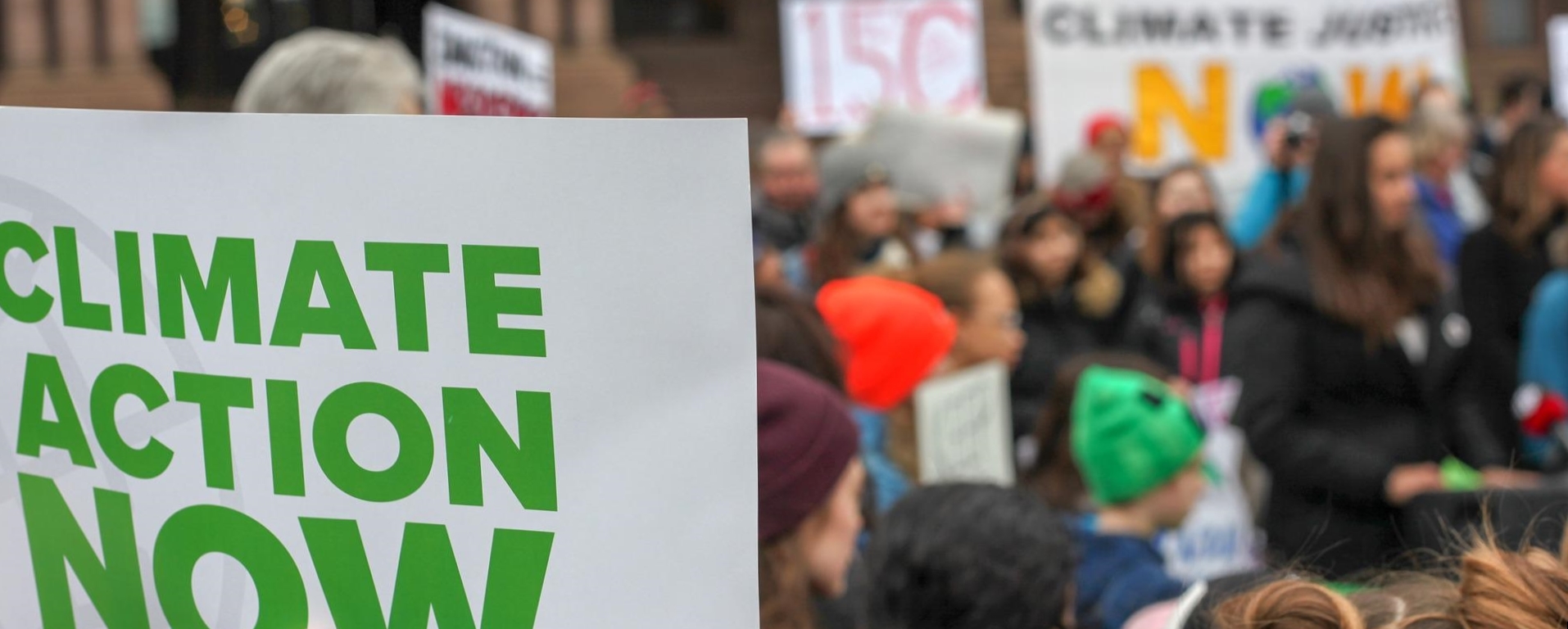 Responding to the urgent global and local needs of the current environmental crisis, the Bishop's Commission on Climate Change, comprising more than 20 members appointed from across the diocese, is actively engaged in these priorities:
Advocating for a better response in the U.S. to climate change priorities
Educating diocesan congregations, schools, institutions, and individuals in addressing climate change
Engaging General Convention legislation calling dioceses, congregations, and individuals to action
Increasing preparedness for natural disasters and responsiveness when they occur
In addition, the Commission is bringing attention to intersections of food insecurity and racial justice; tracking of federal, statewide, regional and local legislation; and development of an anthology of online resources. The role of youth and young adults, together with local schools and seminaries is also key.
Impetus for launching the Commission in March 2022 includes Diocesan Convention's 2021 Margaret Parker given by Mary Nichols, parishioner of St. James', Los Angeles, and a former longtime chair of the California Air Resources Board, who spoke just after her return from the United Nations COP26 meeting in Glasgow, Scotland. View her lecture here.
Please scroll down for Episcopal News coverage on Climate Change, the Commission and its work.
Academia
Articles
Blogs
Books
Beasts: Darwin and the God of Love – Elizabeth Johnson
Braiding Sweetgrass – Robin Wall
Creation Care and the Gospel: Reconsidering the Mission of the Church – Collin Bell and Robert S White, eds.
Laudato Si: On Care for Our Common Home – Pope Francis
Watershed Discipleship: Reinhabiting Bioregional Faith and Practice – Chad Meyers, ed.
All We Can Save: Truth, Courage and Solutions for the Climate Crisis – Ayana Elizabeth Johnson, et al, eds.
Breaking Boundaries: The Science of Our Planet – Johan Rockstrom and Owen Gaffney
Bright Green Lies: How the Environmental Movement Lost Its Way and What We Can Do About It – Derrick Jensen, Lierre Keith and Max Wilbert
Climate: A New Story – Charles Eisenstein
Intersectional Environmentalism: How to dismantle systems of oppression to protect people and planet – Leah Thomas
Doughnut Economics: 7 Ways to Think Like a 21st Century Economist – Kate Raworth
The End of Ice: Bearing Witness and Finding Meaning in the Path to Climate Disruption – Dahr Jamail
No One Is Too Small to Make a Difference – Greta Thunberg
Saving Us: A Climate Scientist's Case for Hope and Healing in a Divided World – Katharine Hayhoe
Shrinking the Earth: The Rise and Decline of Natural Abundance – Donald Worster
The Upcycle: Beyond Sustainability—Designing for Abundance – William MacDonough and Michael Braungart
What We're Fighting for Now is Each Other: Dispatches from the Front Lines of Climate Justice – Wen Stephenson
Ecumenical
Government
NGOs
Organizations & Other Resources
Tools
Commission Chair
The Rev. Canon Melissa McCarthy | Contact: email
Commission Participants
In addition to Bishop John Harvey Taylor and The Rev. Can. Melissa McCarthy, commission participants include:
Canon Robert Williams, diocesan staff liaison and canon for common life; parishioner at St. James in the City, Los Angeles.
The commission meets virtually each month.
[The Episcopal News] For Joie Zhang, 18, advocating for such global issues as climate change as a member of the presiding bishop's delegation for the United Nations Committee on the Status of Women is both personal and pressing. "I still remember...
read more