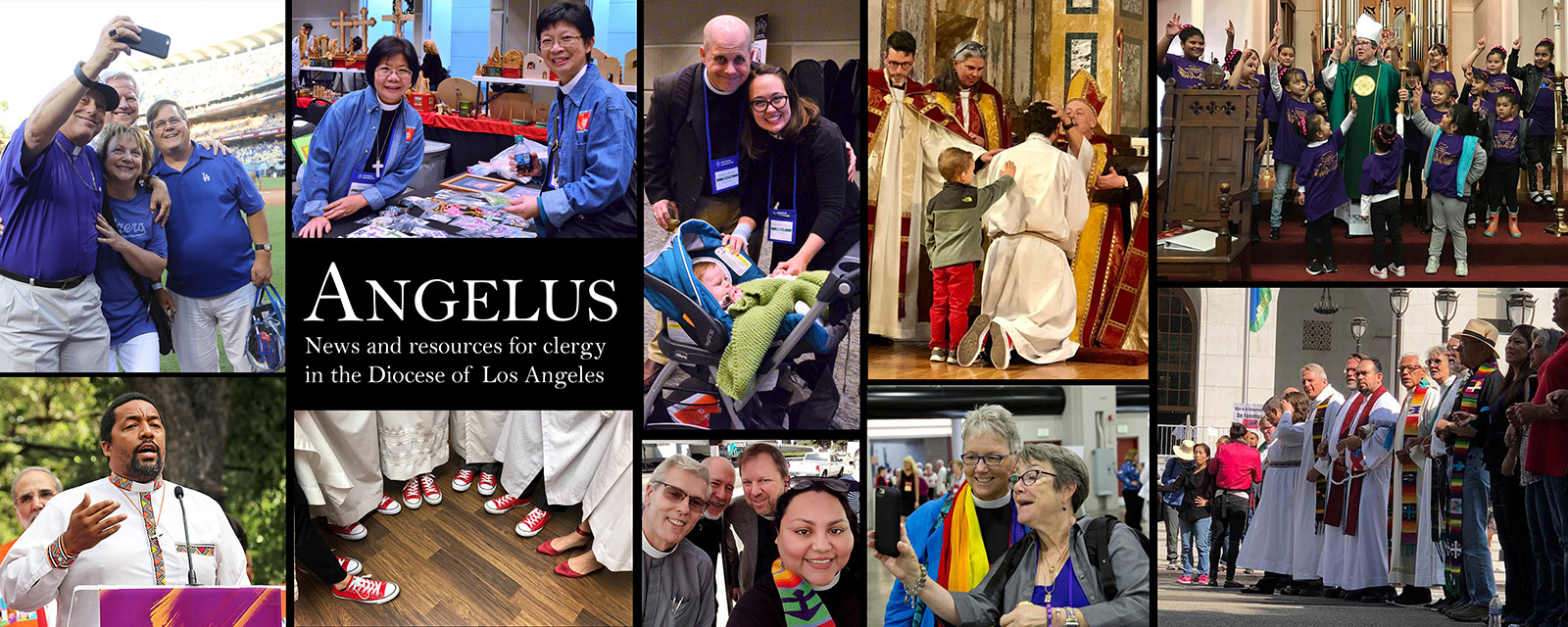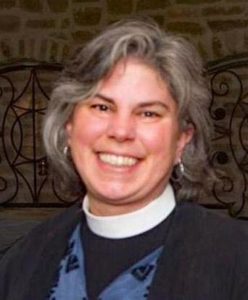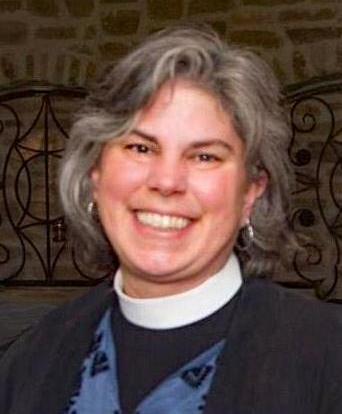 From Canon to the Ordinary Melissa McCarthy
'Our Current Normal'
Dear colleagues,
I hope your fall is off to a good start! Things are humming along here at St. Paul's Commons. As I write, we have just welcomed our next class of ordinands who came to the retreat center for their pre-ordination retreat last week. Jonathon Draper, Kathleen Moore, and Daniel Tamm were ordained to the diaconate last Saturday. Please keep them, and the Archdeacon, the Venerable Laura Siriani, in your prayers.
It's wonderful to welcome this group to the retreat center again. Indeed, it is wonderful to welcome any group to the retreat center after so many months of being closed during this pandemic time. We are slowly but surely re-opening and returning to our normal operations here at the Commons and, while we had much bigger plans as numbers of vaccinated people continued to rise, our plans have been somewhat stunted by the Delta variant and breakthrough infections.
We have learned some valuable lessons in this time. The vaccine gave us hope that we might return to a more "normal" time in the life of the church in our diocese. However, we have learned that there really isn't a new normal yet. There is a current normal, as one of our colleagues here at St. Paul's Commons pointed out to me. The current normal is taking one event at a time, weighing the risk factors, examining the likelihood of attendance, and opting for the best use of everyone's time and efforts. We have found ourselves needing to recalibrate and adjust, sometimes needing to postpone or cancel, and sometimes deciding to go ahead with an event anyway. It's a constant process of discernment. This is our current normal.
If we are going through that here at the Commons, I can imagine much is the same with our congregations. I have had priests tell me a lot of their parishioners are not ready to be back in church. Other priests have said there are new members joining and they are surprised with the numbers they are getting. The new normal means every congregation is doing what's best for their unique set of people and circumstances and all of us are learning a whole new level of discernment, collaboration, and attentiveness.
If this feels hard, it's because it is. If it feels complex, it's because it is. It's a lot. We at St. Paul's Commons have had our own reckoning with this in the last week or so and realized that we are not in the right place to hold a homecoming gathering and so we are canceling October 28. We are also aware many of you aren't up for the drive. We are in a time in which generosity toward each other is key. Generosity toward the members of our congregations is key. Generosity and awareness of how much we have been through, how much we are going through still, and taking things one day at a time is how we make it through this post-vaccine pandemic.
Rather than a homecoming, we are looking forward to hosting a clergy check-in meeting via Zoom at 2 p.m. on Thursday, October 7 (here is the link for your reference.)
Bishop Taylor and I have had lots of questions from churches about how other churches are doing, what we are seeing across the diocese as we move more fully into in-person worship, and how folks are coping. We both look forward to talking with you about this and more!
In the meantime, hang in there. Please know that from where I sit, I see an amazing group of people doing extraordinary work and keeping the faith in ways that we could never imagine. Take good care, keep the faith yourselves, and please don't ever hesitate to be in touch with us.
Blessings,
Safe Return to in-person worship FAQ page
An FAQ (Frequently Asked Questions) page concerning safe return to in-person worship has been posted here. If you have questions about how to cope with pandemic-era planning in your congregation or institution, please check there for answers.
Preguntas Frecuentes en español.
Angelus Links
The next issue of Angelus will be electronically transmitted and published in November. News items should be emailed to: revpatmccaughan@aol.com
by October 21.
Angelus is a joint project of the Office of Clergy Formation and Transition Ministry and the Office of Community Relations of the Diocese of Los Angeles

213.482.2040, ext. 251
The Rev. Canon Pat McCaughan, editor
revpatmccaughan@aol.com
949.892.0525
COVID-19: Messages and resources
Messages from diocesan leaders and many other resources are available on the COVID-19 Resources page of the diocesan website. Visit often; the page is updated frequently. Please send suggestions for additional listings to editor@ladiocese.org.
In addition, please send your stories about ministry in this unprecedented time and your creative ideas to the same email address for inclusion in the Resource Roundup or the Episcopal News Update. Thank you!
TENS stewardship log-in, webinars available
TENS (The Episcopal Network for Stewardship) has launched its 2021 stewardship materials under the theme "Every Perfect Gift," adapted from the letter of James: "Every generous act of giving, with every perfect gift, is from above" (James 1:17).
The Diocese of Los Angeles is a member of TENS, and therefore all its congregations have access to the organization's stewardship campaign materials for 2021.
The resources are on the TENS website here. To start the process, click on "Login to download" and enter the password, which for 2021 is James1:17 (case sensitive).
TENS' series of webinars to train church members, clergy, and stewardship volunteers on stewardship and pledge campaign best practices are available here.
URGENT CALL to  update Clergy Supply List with Office of Formation and Transition Ministry
The diocesan Office of Formation and Transition Ministry is receiving a larger than normal number of calls for supply clergy for one or more Sundays. If you are available to assist with supply, long-term supply, transition help, etc., please email Tom Quijada-Discavage at tdiscavage@ladiocese.org to make sure you are on the list. 
NATHAN BIORNSTAD  began serving as rector of St. Wilfrid, Huntington Beach on Aug. 16.
DIANE BRUCE has accepted the nomination of the Standing Committee of the Episcopal Diocese of West Missouri to become its bishop provisional, beginning Dec. 1, 2021. She will conclude her ministry with the Los Angeles diocese at the Nov. 13 diocesan convention. In July, she was honored with the churchwide Union of Black Episcopalians Exemplary Ally Award for her service as a vocal proponent and advocate of justice, anti-racism and inclusion.
JULIE BRYANT began serving as priest-in-charge under special circumstances at St. Paul's, Lancaster, on Aug. 22.
HOLLY CARDONE was installed as rector of Emmanuel Church in Fullerton on Sept. 11 by Bishop Diocesan John Harvey Taylor.
JOHN GILBERT DRAPER, KATHLEEN MARIE MOORE and DANIEL TAMM were ordained to the vocational diaconate Sept. 25 by Bishop Diocesan John Harvey Taylor at St. John's Cathedral in Los Angeles.
SUZANNE EDWARDS ACTON was honored July 18 by UBE with the Bishop Quintin Ebenezer Primo Jr. Honors Award, conferred for "Extraordinary Faithfulness in Pastoral and Prophetic Leadership in Ministry." She is founder of My Work To Do, a virtual space for white people to build stamina for conversations on race.
NANCY FRAUSTO began serving as director of Latinx Studies at Seminary of the Southwest in Austin, Texas, in September.
NICOLE JANELLE has been called as rector of St. Stephen's Anglican Church in Calgary, Alberta. She begins serving the congregation in December. Along with partner Jake Donaldson and daughters Anais and Salome, Nicole welcomed baby Anatole Noe into the world earlier this summer. She is on parental leave from her work as Ventury County-based hospice and palliative care chaplain until she begins her new ministry in Canada later this year.
LIZ McQUITTY  has been called as vicar of St. John's Mission in LaVerne. There will be a Celebration of a New Ministry at 2:30 p.m. on Saturday, Oct. 23. The diocesan community is invited to attend. Clergy: red stoles. St. John's is located at  4745 Wheeler Avenue.
JIM NEWMAN has retired from St. Bede's Church, Mar Vista, where he had served as rector since 1990. He had previously served as interim chaplain at Canterbury Irvine and interim rector at Christ Church, Redondo Beach, and in various ministries in the Diocese of Minnesota. Bishop J. Jon Bruno named him a canon of the diocese in 2003.
RYAN NEWMAN is serving as interim rector of St. Bede's, Mar Vista.
SARAH REYNOLDS concluded her ministry at Thad's on Sunday, Sept. 26. She has been called to St. John's, Norwood, in the Diocese of Washington, D.C.
JIM SEIPEL and PASTOR JAMES FULLER concluded their interim ministry at St. Paul's, Lancaster, on Aug. 22.
JESSIE SMITH  was installed as rector of St. Ambrose, Claremont on Sept. 18 by Bishop Diocesan John Harvey Taylor.
The Reverend Barbara Coxe Barnum
1924 – September 5, 2021
The Rev. Barbara Barnum, deacon at St. Michael's Ministry Center, died in her sleep on Sept 5. She was 97, and was active in ministry until the last day of her life. Survivors include her daughter, Barbara, and son, Sam. Her husband, Ferdinand Barnum, predeceased her. She was ordained to the vocational diaconate in 2011 by Bishop J. Jon Bruno after earning a master of divinity degree from Claremont  School of Theology. She also held a master's degree from Bloy House and a bachelor's degree from the University of Delaware.
The Rev. John Paul Fuller
August 8, 1929 – July 15, 2021
The Rev. John Paul Fuller died July 15 in hospice care at his home in Oxnard, where he served from 1971 to 1991 as rector of All Saints Church. He was 91, and had been in failing health for several years.
A service was held July 13, with the Rev. Melissa Campbell-Langdell, All Saints rector, and the Rev. Larry Brown, rector of Trinity Church, Fillmore, presiding. Survivors include Fuller's wife of 27 years, Jarrel; his two daughters, Marianne and Marissa, and son Michael from his first marriage; stepdaughter Jennifer Estes; grandchildren Trevor and Daniele Sala and Bryce and Courtney Trevett; and step-grandson Brendan. Fuller's first wife, Marcia Jeanne Shance, died in 1993. He also was predeceased by their son, Jonathan.
During his 20-year tenure at All Saints, Fuller worked to establish a parish endowment fund and to build the parish hall and classrooms. He was deeply involved in civil rights and justice ministries, and was friends with farm labor leader Cesar Chavez. He also helped bring a Planned Parenthood clinic to Oxnard.
The Rev. Richard Seaver Reynolds
April 12, 1955 – January 21, 2021
The Diocese of Los Angeles received word that the Rev. Richard Reynolds, former rector of St. Mary's, Lompoc, died of COVID-19 on Jan. 21 in Heber Springs, Arkansas. He was 65. Survivors include his wife Victoria, a brother, two sons, a daughter, and three grandchildren. Reynolds was rector at St. Mary's from 2000 to 2006, concurrently serving as a chaplain at the Lompoc Police Department and at the Santa Barbara Sheriff's Department. He also served congregations in Stockton, California, and in Texas and Montana.
Congregational Openings
October  2021
Clergy are encouraged to request that their name be placed on an "interest list" if they would like to be considered for:
a) positions, regardless of the progress of the congregation in determining their process, or their readiness to receive names;
b) placement by the bishop in mission congregations or where an appointment is otherwise applicable.
Contact the Rev. Tom Quijada-Discavage at tdiscavage@ladiocese.org or via phone at: 213.482.2040.
Open positions:
 OPEN
Receiving names/Developing profile

Arcadia, Church of the Transfiguration Parish
Corona del Mar, St. Michael's Parish
Inglewood, Holy Faith Parish
Los Angeles, St. Mary in Palms Parish
Los Angeles, St. Mary's Parish (Mariposa)
Palos Verdes Estates, St. Francis Parish
 ACTIVE
No Longer Receiving Names/ Now Interviewing candidates
            None
NON-ACTIVE
Congregations that will at some point be searching for clergy leadership, but are now working with supply clergy, a long-term interim or priest in charge:
Downey, St. Mark's Parish
Los Angeles, Church of Christ  the Good Shepherd
Los Angeles (Melrose), Trinity Parish
Los Angeles, St. Philip's Parish
Monterey Park, St. Gabriel's Parish
Pasadena, St. Barnabas Parish
Rialto, St. Peter's Parish
Riverside, St. George's Mission

MISSION & OTHER POSITION APPOINTMENTS
Mission congregation positions, some of them part time, for which the Formation and Transition Ministry office is presently receiving names for the bishop's consideration.
Garden Grove, St. Anselm's
Lake Arrowhead, St. Richard of Chichester Mission
Moreno Valley, Grace Mission
Needles, St. John's Mission
Yucca Valley, St. Joseph of Arimathea Mission
Other positions
RANCHO SANTA MARGARITA: Early Childhood Division – Assistant Teacher (3 positions, St. John's School. One regular, two Infant/Toddler program). Full time with benefits (medical/dental, pension, employer matching 403b contribution). $17.00 per hour Starts August 23. Primary responsibilities: support the classroom teacher in providing a loving classroom environment that supports children's emotional, physical, and cognitive development; communicate effectively and maintain a positive rapport with students, parents, and colleagues; help implement the curriculum created by the classroom teacher and collaborate accordingly. Early childhood education coursework required (minimum of 12 units). Full job descriptions and application instructions here (select "Faculty").
SANTA BARBARA: Minister of Choral and Congregational Music. Trinity Episcopal Church seeks not only a talented congregational music leader and a confident and inspiring choral director, but also a committed liturgical partner to work with our rector, curate, and minister of keyboard music to fully integrate all aspects of music with the other parts of the liturgy, to bring to life the Word and love of God. Full job description here.
SANTA CLARITA: Director of Children's Education and Formation, St. Stephen's Episcopal Church and Preschool. The role of the director will be to develop and execute strategies, curriculum and related programs that create an environment for children to grow and thrive in their pursuit of early childhood education, socialization, and spiritual foundations. This position reports to the rector and is responsible for the day-to-day operations of the preschool including staff management, Summer VBS and management of the parish Sunday School program. A full job description is here.
Diocese of Florida is seeking a Bishop Coadjutor. The diocesan profile may be found at: https://www.floridabishopsearch.org/
Diocese of Arizona: St. Anthony of the Desert, Scottsdale is seeking a rector. The parish profile may be found here.
Diocese of Oregon: St. Gabriel the Archangel, Portland is seeking a full-time rector. Information is here.