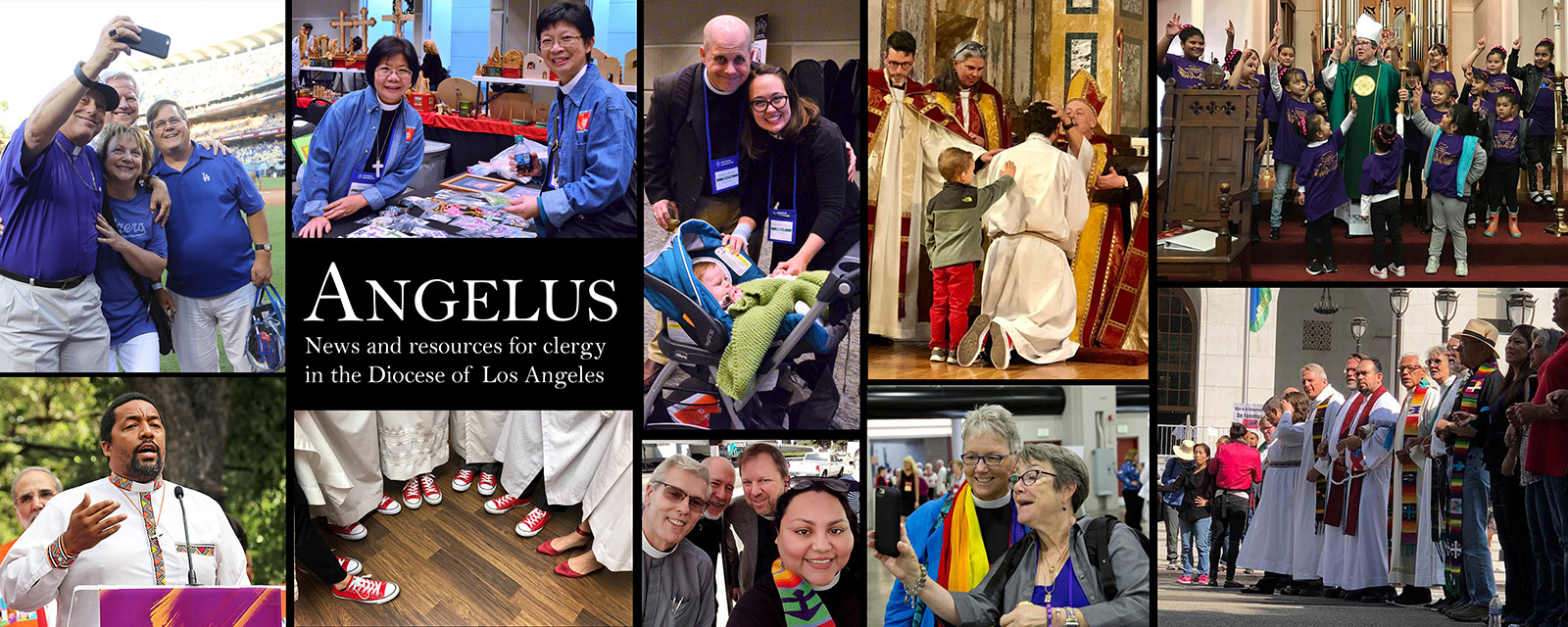 From Troy Elder, Executive Director, IRIS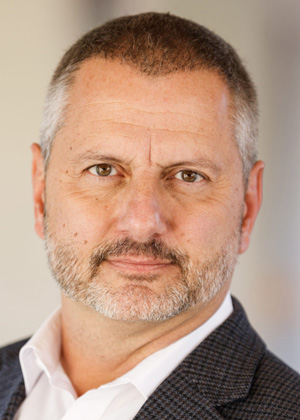 Dear Siblings in Christ,
I am so excited to return to the diocesan community!
I feel extremely fortunate to be taking on the role of executive director of our Interfaith Refugee and Immigration Service, IRIS, at such an important time.
As refugee resettlement emerges from a very lean period, this lifesaving ministry faces daunting challenges from the war in Ukraine, the sequelae of U.S. involvement in Afghanistan, and of course, the seemingly intractable situation at our southern border, where I've just spent several years.
I am also lucky to succeed the exceptional Meghan Taylor, whose work I've long known and admired. One of my aspirations as we move forward in this transitional time is to honor her legacy. I ask for your prayers and partnership as we continue to broaden and deepen IRIS's engagement with other diocesan ministries, congregations, schools, and institutions, with an even more intentional embrace of cooperative projects that reflect and celebrate the rich immigrant mosaic that is greater Los Angeles.
We also hope to extend IRIS's unique role in greater Los Angeles as an interfaith provider of refugee and immigration services through cooperation with ecumenical and interfaith partners. One area of focus will be assisting those persecuted because of religious belief or the religious beliefs of others, such as the increasingly – and, in cases like that of Russia, newly – embattled LGBTQ+ communities worldwide.
Beyond the greater L.A. area, we hope to collaborate with and, where possible, take leadership roles in, Episcopal and Anglican entities whose focus is migration, at local, state, Province VIII, national, and international levels. On this front, we've already begun conversations with our European counterparts at Episcopal churches there.
In addition, we also aim to reinforce our commitment to the very important ministry of becoming beloved community in our contracted work and programming. Such concrete steps will reassert and institutionalize diocesan and other commitments to anti-racism work in general, and to anti-anti-Blackness, in particular.  Examples of this might include an increase in the resettlement of Congolese refugees and representation of Haitian and other Black asylum seekers.
Structurally, our goal is to diversity our funding streams and activity through public and private dollars as a hedge against possible future cuts in federal and state refugee resettlement funds. There are also many other items to be addressed, including:
Addressing our physical plant needs, after a study of workflows, hybrid or staggered work schedules and telework possibilities, etc., with a focus on resilience and flexibility in anticipation of future staff expansion and/or contraction;
Ensuring a robust and competitive salary and benefits package, so as to promote recruitment and retention of qualified staff in a demand-driven market; and
Providing opportunities for IRIS staff for professional growth, through trainings, conferences, and retreats.
In sum, we are honored and grateful to share in this life-changing work, in which we invite your partnership and that of your congregations, schools, and institutions.
I look forward to meeting and talking with you in the days ahead.
Blessings,
Troy
____________
Troy Elder, who served as Bishop's Legate for Global Partnership in the Diocese of Los Angeles from 2014 to 2018, is an attorney whose experience in immigration and refugee law spans nearly 25 years. A graduate of the Yale Law School and Yale Divinity School, he is fluent in Spanish, French, and Haitian Creole. Elder spent a decade teaching immigration law, poverty law, health law, international human rights, and ethics at U.S. law schools, most recently at Yale. He assumed the role of Executive Director of IRIS on Sept. 1, and continues to serve, through year-end, as Migration Missioner for the Episcopal Diocese of San Diego community.
A word on masks and continuing safety
Now that public health officers in each of the six counties within the Episcopal Diocese of Los Angeles have lifted mask mandates for fully vaccinated persons in indoor public spaces, diocesan congregations may adjust protocols accordingly while still requiring that unvaccinated persons continue to wear masks indoors.
Concurrently, congregations are strongly encouraged to keep in place safety protocols that assure maximum protection for all, especially safeguarding parishioners and clergy age 65 and older. These steps may include continuing to require, on church sites, proof of vaccination, to encourage mask-wearing widely among all who wish to do so, and to maintain careful cleaning and sanitizing procedures.
Current diocesan policy is updated regularly with guidance from Bishop Diocesan John Harvey Taylor together with the Rev. Canon Melissa McCarthy, diocesan canon to the ordinary, and the bishop's council of advice comprising deans active in ministry across the diocese.
Please note the following links to public health information in the counties across the diocese, and to California state safety measures here.

Safe Return to in-person worship FAQ page
The FAQ (Frequently Asked Questions) page concerning safe return to in-person worship was updated recently and may be found here. If you have questions about how to cope with pandemic-era planning in your congregation or institution, please check there for answers.
Preguntas Frecuentes en español.
2Angelus Links
The next issue of Angelus will be electronically transmitted and published in December 2022. News items should be emailed to: revpatmccaughan@aol.com
by November  22.
Angelus is a joint project of the Office of Clergy Formation and Transition Ministry and the Office of Communication of the Diocese of Los Angeles

213.482.2040, ext. 251
The Rev. Canon Pat McCaughan, editor
revpatmccaughan@aol.com
949.892.0525
COVID-19: Messages and resources
Messages from diocesan leaders and other resources are available on the COVID-19 Resources page of the diocesan website. Please send suggestions for additional listings to editor@ladiocese.org.
In addition, please send your stories about ministry in this unprecedented time and your creative ideas to the same email address for possible inclusion in the Resource Roundup or the Episcopal News Update. Thank you!
URGENT CALL: Update Clergy Supply List with Office of Formation and Transition Ministry
The diocesan Office of Formation and Transition Ministry is receiving a larger-than-normal number of calls for supply clergy for one or more Sundays. If you are available to assist with supply, long-term supply, transition help, etc., please email Tom Quijada-Discavage at tdiscavage@ladiocese.org to make sure you are on the list.
DAN ADE and MARK KOWALEWSKI will officially retire at the end of 2022 after 16 years as co-deans of St. John's Cathedral, Los Angeles.
JULIE BOLEYN has been called to serve as director of Kaleidoscope Institute. She is an ELCA pastor and has been an associate and Upper-Midwest regional director with KI. She has served at Unity Lutheran Church in Berwyn, Illinois from 2011 to 2021. During her ministry she accompanied the development of Unidad, a Spanish language ministry with a special focus on serving the LGBTQ community.
FRANKLIN BROOKHART, retired Bishop of Montana who was named Sept. 1 as bishop-in-charge of St. John's Cathedral, Los Angeles, has also been appointed dean of Deanery 4, a role he has fulfilled in other dioceses.
ANNIE CALHOUN has concluded her ministry at Trinity, Orange, and has recently relocated to Washington state. As part of the move, she has begun serving at St. Anne's in Washougal, a small town along the Columbia River.
MELISSA CAMPBELL-LANGDELL and RANDALL C.K. DAY have been appointed to serve as co-deans of Deanery 1, encompassing Santa Barbara and Ventura counties.
TROY ELDER, an immigration attorney who formerly served as Bishop's Legate to the diocese, has named director of IRIS, the Interfaith Refugee Immigration Service, an institution of the diocese. Since 2021 he had served as migration missioner on the staff of the Diocese of San Diego, a role he will continue to fulfill through year-end.
WILLIAM KNUTSON began serving as priest-in-charge at St. Andrew's, Ojai, in August.
J.R. LANDER has begun serving as part-time interim rector at St. Matthias, Whittier.
GUY LEEMHUIS began serving as priest-in-charge of St. Luke of the Mountains Mission in La Crescenta, effective October 1.
JEANNIE MARTZ has announced plans to retire at the end of 2022 after 15 years as rector of Trinity Parish in Orange and 32 years of active ordained ministry.
LESTER MACKENZIE and KATHRYN NISHIBAYASHI have been appointed members of  the Council of Advice for President of the House of Deputies Julia Ayala Harris.
HANK MITCHEL III is serving as interim rector of All Saints by-the-Sea, Santa Barbara.
CHRISTOPHER MONTELLA has been appointed dean of Deanery 2, encompassing the San Fernando, Antelope and Santa Clarita valleys.
BETSY ROSEBROOK-HOOPER has been named the diocese's dean of chaplains, a newly created position to offer support, and facilitate networking, training among chaplains, who serve schools, colleges, camps, senior and assisted living facilities and elsewhere.
KAY SYLVESTER will succeed JEANNIE MARTZ as dean of Deanery 9, which encompasses north Orange County.
ARTHUR TORO retired October 9 after 10 years as vicar of Holy Communion Church, Gardena.
LINDA WIRT has been called as chaplain at The Covington (Episcopal Communities and Services) in Aliso Viejo.
SUSANNE WRIGHT-NAVA has been called as curate at St. Edmund's, San Marino.  She will also serve as chaplain to the nursery school, beginning mid-September and will begin serving full-time Nov. 1. She previously served as director of the middle school after-school program, The Youth Center, at St. James, South Pasadena.
Congregational Openings
November 2022
Clergy are encouraged to request that their name be placed on an "interest list" if they would like to be considered for:
a) positions, regardless of the progress of the congregation in determining their process, or their readiness to receive names;
b) placement by the bishop in mission congregations or where an appointment is otherwise applicable.
Contact the Rev. Tom Quijada-Discavage at tdiscavage@ladiocese.org or via phone at: 213.482.2040.
OPEN
Receiving names/developing profile
Camarillo, St. Columba's Parish / Rector
Lompoc, St. Mary's / Rector
Redondo Beach, Christ Church Parish, Rector
South Pasadena, St. James' / Rector
Whittier, St. Matthias / Rector
OPEN
No longer receiving names/Interviewing candidates
Corona del Mar, St. Michael and All Angels / Rector
Mar Vista, St. Bede's / Rector
Westwood, St. Alban's / Rector
NON-ACTIVE
Congregations that will at some point be searching for clergy leadership, but are now working with supply clergy, a long-term interim or priest in charge:
Arcadia, Church of the Transfiguration
Beverly Hills, All Saints Parish
Downey, St. Mark's Parish
Garden Grove, St. Anselm's
Inglewood, Holy Faith Parish
Lancaster, St. Paul's Parish
(currently engaged with a PICUSC)
Los Angeles, Church of Christ  the Good Shepherd
Los Angeles, St. John's Cathedral
Los Angeles, St. Philip's Parish
Los Angeles (Melrose), Trinity Parish
Monterey Park, St. Gabriel's Parish
Ojai, St. Andrew's Parish
Pasadena, St. Barnabas' Parish
Pomona, St. Paul's Parish
Redlands, Trinity Parish
Santa Barbara, All Saints by the Sea Parish

MISSION & OTHER POSITION APPOINTMENTS
Mission congregation positions, some of them part time, for which the Formation and Transition Ministry office is presently receiving names for the bishop's consideration.
Gardena, Holy Communion Mission
La Crescenta, St. Luke of the Mountains Mission
Lake Arrowhead, St. Richard of Chichester Mission
Los Angeles, Epiphany Mission
Los Angeles, St. Athanasius Mission
Moreno Valley, Grace Mission
Needles, St. John's Mission
Rialto, St. Peter's Mission
Riverside, St. George's Mission
Wilmington, St. John's / Holy Child (PIC) Mission
Yucca Valley, St. Joseph of Arimathea Mission
SEWANNE, TENNESSEE: University of the South School of Theology, Associate Dean, Academic Affairs. Assists Dean in overseeing curriculum and operations of the School and degree and diploma programs, monitors compliance with accreditation standards, primary oversight of program assessment, teaches two courses each year in her/his academic discipline. For more info, click here.
WICHITA, KANSAS: Saint Francis Mission and Ministries Executive Officer,
seeking Episcopal priest to provide leadership, healing and hope to children and families, strengthen community networks. Deadline to apply: Nov. 10. For more info, click here.
DALLAS, TEXAS: Director of Youth Ministry. Saint Michael and All Angels Church is seeking a leader and committed follower of Jesus Christ to provide adaptive leadership and oversight to the Youth Ministry (6th-12th grade) to build faith, form disciples of Jesus Christ, make a difference in the world and equip parents to disciple their children. Full job description here. All resumes and inquiries may be directed to martha.whitesides@ministryarchitects.com. Application deadline is Nov. 30, 2022.
DENISON, TEXAS: Rector, St. Luke's Church. Located an hour north of Dallas, at 150, the oldest house of worship in Grayson County, with preschool. Deadline to apply: Nov. 30. For more info, visit here.