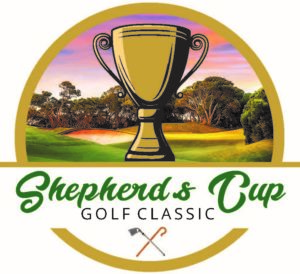 [The Episcopal News] There is still time and space available to sign up for the inaugural diocesan Shepherd's Cup Golf Classic and Dinner set for Monday, April 24, at the Industry Hills Golf Club and Pacific Palms Resort, planners say. Registration and full details are here.
Teams and individuals are welcome for the tournament presented by lead sponsor St. Margaret's Episcopal Church, San Juan Capistrano, and co-sponsors St. James' Church, Newport Beach, and St. James' in the City Church and School, Los Angeles. Tee sponsors to date include HP Mechanical, Korean Community Services, Prism Restorative Justice Ministries, St. Hillary's Church in Hesperia, and St. Mary's Church in Laguna Beach.
Proceeds from the event will benefit the Generation to Generation capital campaign supporting the mission and ministries of the Diocese of Los Angeles.
Bishop John Harvey Taylor, who will greet tournament participants and speak during the celebratory dinner, encourages participation from across the diocese. A video invitation from the bishop is here or below:
"The tournament is a great opportunity for fellowship, for being the diocese together in a new way," said the Rev. Dawn Vukich, vicar of Faith Church, Laguna Niguel, and organizing committee chair for the event, the first of its kind in the diocese. "We'll be supporting diocesan mission and ministries, and the church that takes home the trophy gets bragging rights – good natured, of course."
"We look forward to a successful tournament so that we can help support the mission of the diocese and its capital campaign and launch an event that will be around for many, many years," said organizing committee member Steve Stephens, parishioner of Church of the Epiphany, Oak Park.
The golf tournament is open to foursomes and individuals; prizes will be awarded to the winners. Registration for a foursome is $800; for an individual, $225. Registration includes green fees, use of putting greens and the driving range, golf bag drop-off service, a golf cart, golfer grab bag, and the evening reception and banquet. The tournament will begin at 11 a.m.
Player Packs, including a gourmet boxed lunch, two mulligans, and entry to a variety of putting and on-course contests, are offered for $75 per person.
The day will conclude with a festive banquet dinner, with a choice of entrées, at 5:30 p.m., preceded by a 4:30 p.m. social hour with music, cash bar and light hors d'oeuvres, an opportunity drawing, silent auction, and remarks by Bishop Taylor.
Dinner tickets are available for non-golfers at $85 each. Golfers and non-golfing patrons will receive one opportunity drawing ticket; additional tickets will be available for $10 each or $50 for 10. Winners must be present.
Hole sponsorships are available: more information is here. Donations also are being accepted for the silent auction: information is here.
For full information about the Shepherd's Cup Golf Classic, and to register to play or attend the banquet, visit the website here. For more about the Industry Hills Golf Club and its two renowned courses – the Eisenhower (The Ike) and the Zaharias (The Babe) – click here.