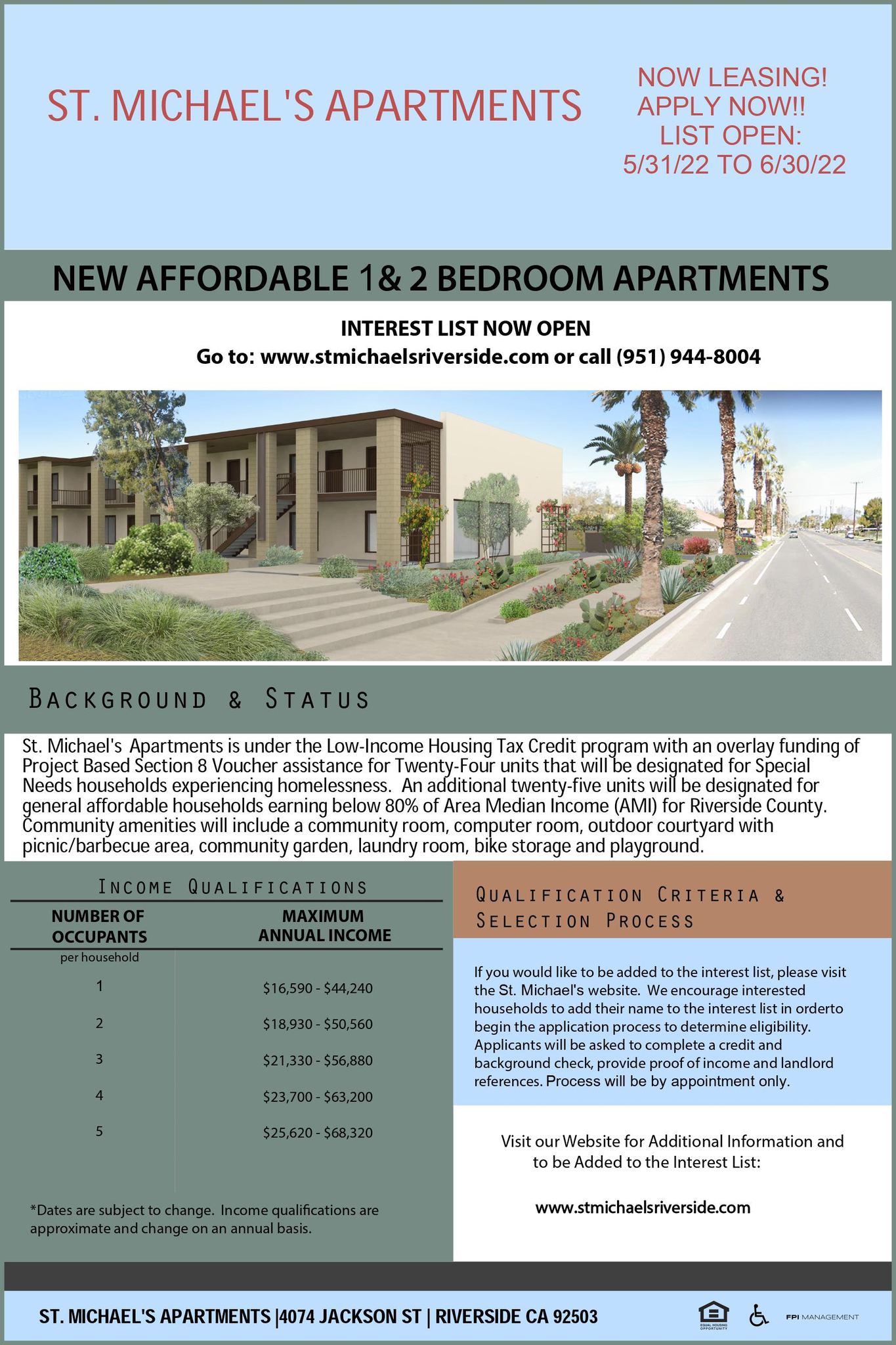 [The Episcopal News] St. Michael's Apartments, an affordable housing project under construction at St. Michael's Episcopal Ministry Center in Riverside, is seeking tenants to live in its 51 units, half of which are designated for those who are homeless, and half for low-income families.
The community will provide a community room, computer room, outdoor courtyard, community garden, laundry room, bike storage, and a playground for children.
St. Michael's, under the leadership of the Rev. Canon Mary Crist, hosts a variety of programs to help deal with homelessness, hunger and addiction, as well as a ministry to Native Americans. St. Michael's community works closely with the other Episcopal churches in Riverside, St. George's and All Saints.
For more about St. Michael's Apartments, right-click on the image to see a larger version of the flyer, visit the website or call 951.944.8004. Prospective tenants may join an interest list, which will be open until June 30, 2022. (Income restrictions and application requirements are listed on the flyer and website.)