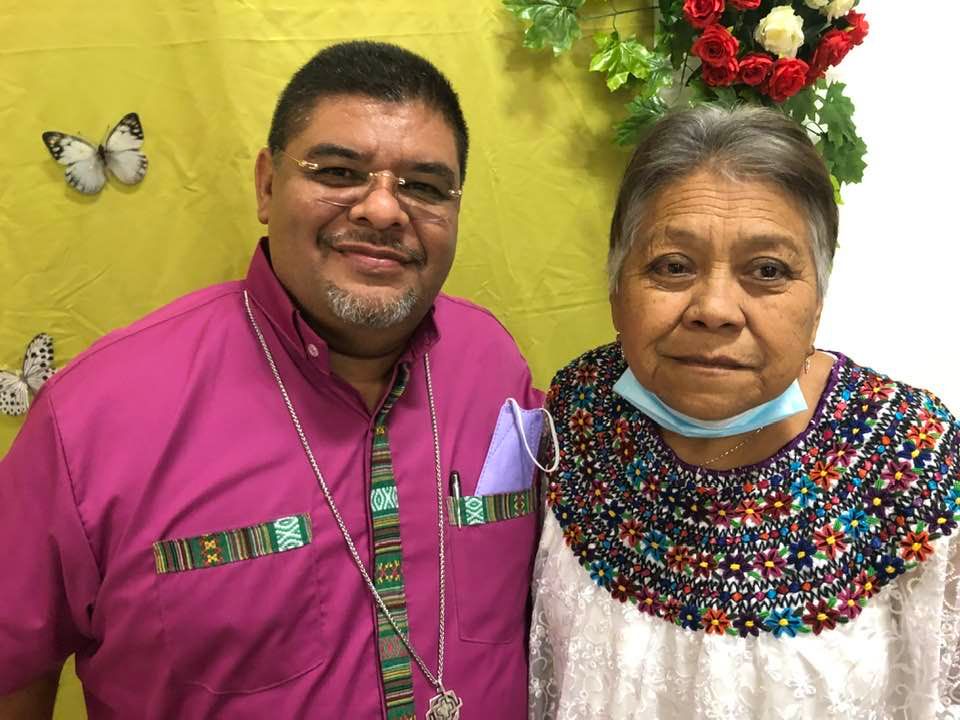 Making his greeting, teaching, friend-making way this week all around the Episcopal Diocese of Los Angeles, the Rt. Rev. Silvestre Romero, bishop of Guatemala, was at Iglesia Episcopal de La Magdalena in Glendale this evening for a gala dinner in his honor.The Rev. Canon Roberto Martinez, the gifted vicar, and his folks were magnificent hosts. It was a special treat to have longtime La Magdalena member and lay leader Iván Gutiérrez Acosta, president of the diocesan Standing Committee, aboard as well.
Tuvimos una deliciosa cena con dos postres y una rica conversación sobre el ministerio multicultural, donde Silvestre ha sido durante mucho tiempo un innovador. La Rda. Norma Yanira Guerra, quien ayudó a planificar la visita, estuvo presente y pasó mucho tiempo con la gente de esta iglesia amistosa y diversa, donde están representadas doce naciones.
Busque al obispo Romero el domingo en la Episcopal Church of the Messiah – Santa Ana, CA. ¡Y luego nos vemos, hermano mío, en Baltimore en la Convención General!