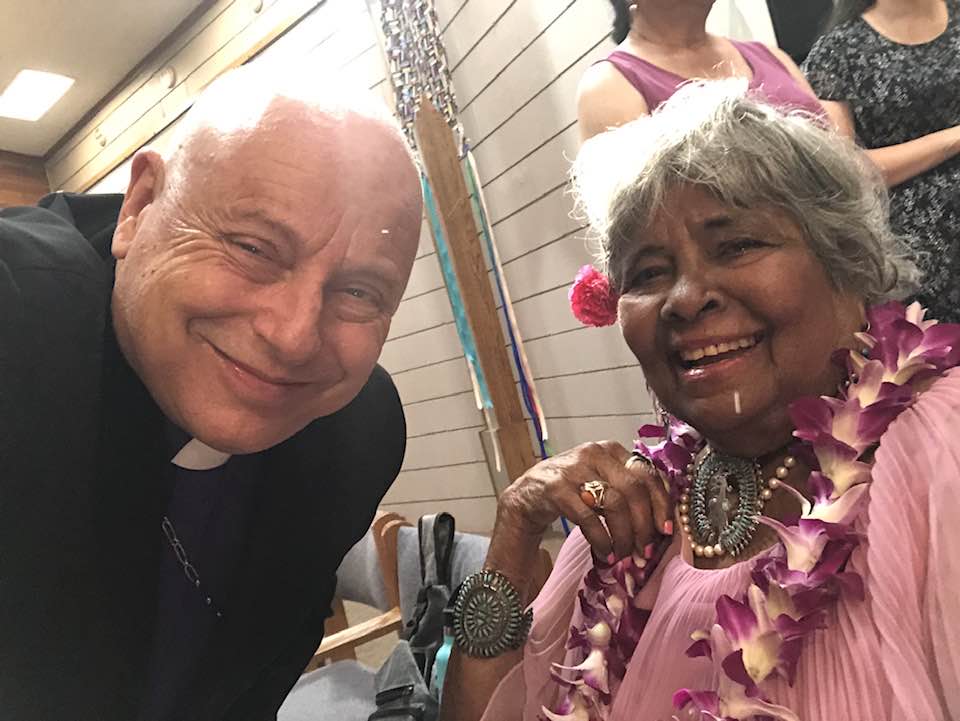 My scrapbook from tonight's 93rd birthday party, at her beloved St. George's Episcopal Church, Riverside, for parasitologist and philanthropist Saroj Mankau. The vicar, the Rev. Karri Backer, presided as speaker after speaker lifted up Soroj's support for schools and educational programs in South Sudan, Guinea, and Palestine. Closer to home, she generously supports Prism Restorative Justice and the Rev. Dr. Mary Crist's theological education initiatives for indigenous church leaders.
Speakers included Mary, the Rev. Canon Patricia O'Reilly, IRIS Interfaith Refugee & Immigration Service, Los Angeles executive director Troy Elder, Randall Heyn-Lamb, and PRISM's co-director, Sharon Matsushige Crandall. It was an unexpected joy to see a former St. George's vicar, the Rev. Canon Joanna Roozen Satorius, my former St. Paul's Commons, Echo Park colleague, who'd driven in from Tucson to honor Saroj.
I was along to offer an opening prayer:
Gracious and loving God, this afternoon we celebrate the course of a lifetime thus far while lifting up Saroj's example of lifelong learning and justice-cultivating, beginning with her teacher father in India and the profound influence of her Anglican kindergarten — for which we give thanks at a church named for a sturdy if mysterious English saint named George.
Her childhood's lessons stayed with her all these years and, by your grace and her resolve, have transformed countless lives. As a pioneer for women in her graduate program in Illinois in the fifties — again a pioneer in two biology departments at universities in Riverside and San Bernardino — your servant Saroj has made education justice for girls and women, especially Muslim girls, her top priority.
It's been said, dear God, that many of the problems that grieve you most can be solved by ensuring at long lost that no girl is deprived of the fundamental human right of a good education — and in this good cause, by her faith, witness, and generosity, Saroj has been tireless, keen, and unstoppable.
Today she and we stop briefly so we can say happy birthday at 93 and counting — happy birthday, and thank you, and bless you to our friend. our inspiration, our teacher, our pioneer of love in action. Through Jesus Christ our Lord. Amen.