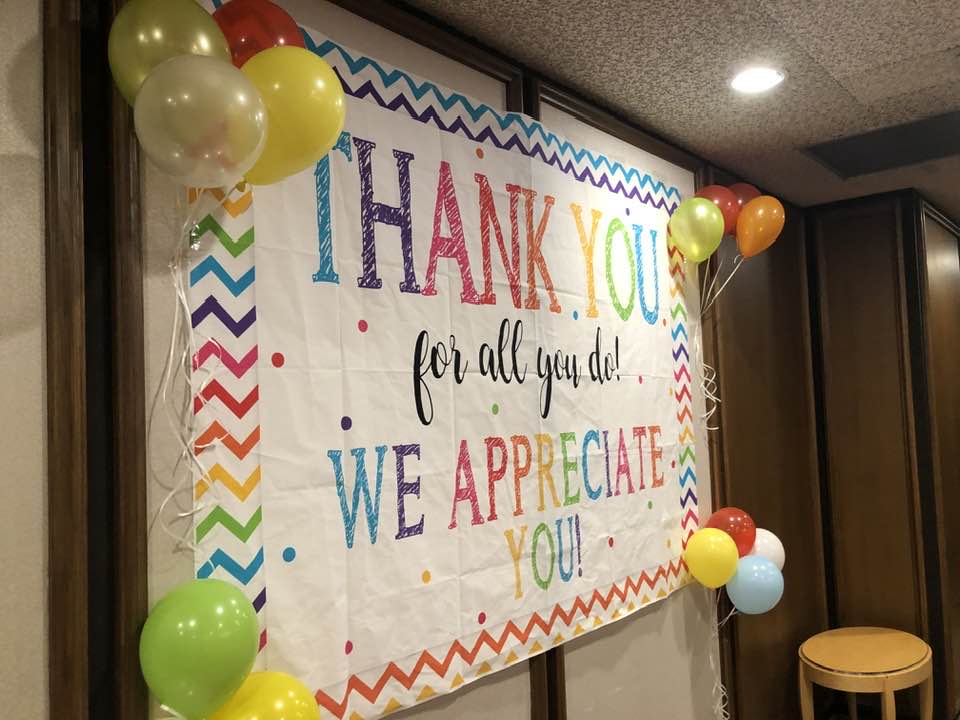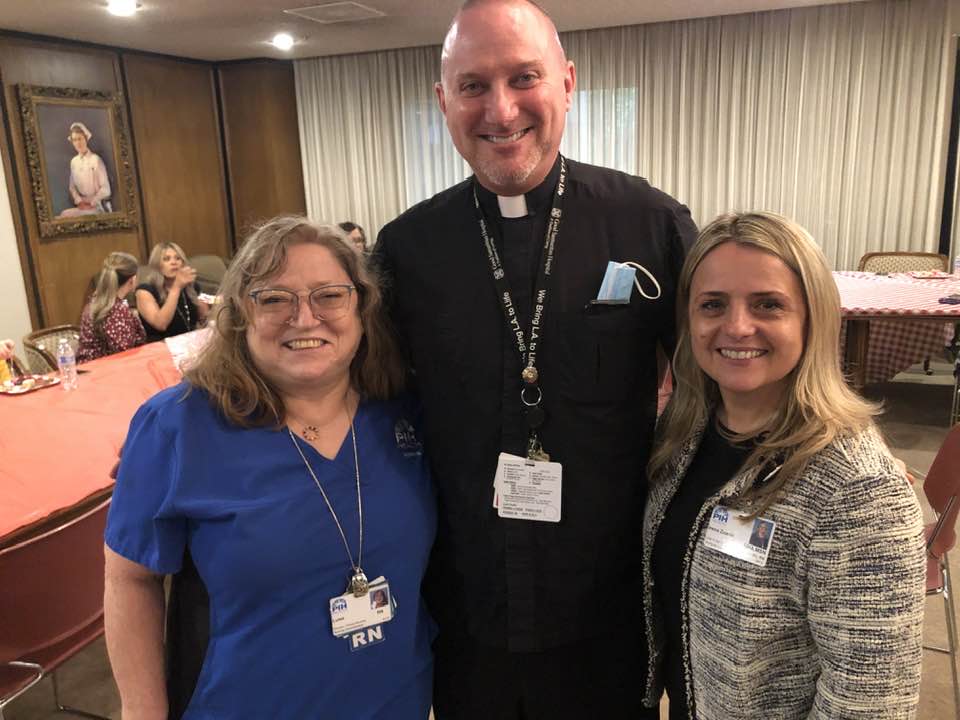 Though what remained of its formal ties to the Episcopal Diocese of Los Angeles ended in early 2020, Good Samaritan Hospital, now part of a highly respected hospital group called PIH Health, still feels pretty Episcopal. Historic All Souls Chapel, recently restored, still has pride of place. And until this week, it also still had our own the Rev. Michael S. Bell, a former Good Sam chaplain who in recent years has served as PIH's system-wide director of spiritual care.
As Michael prepares to take on exciting new challenges (stay tuned!), his colleagues bade him au revoir, including a sax solo performance of "You're My Hero." Those of us in Episcopal corner for a pizza lunch in the old board room included Canon for Common Life Bob Williams and former Good Sam Clinical Pastoral Education coordinator the Rev. Jana Milhon-Martin, now co-director, along with Sharon Matsushige Crandall, another devoted FOM, of Center for Lay Chaplaincy-Prism Restorative Justice.
As a former Good Sam board member, I'd been in the wood-paneled board room for many a lunch meeting with former chair Charlie Munger, whose portrait is still on the wall. As the Holy Spirit would have it, I sat next to Charlie at this week's Harvard-Westlake School board meeting, where during a break I brought him up to date on our efforts to build affordable housing on 25% of our mission and parish campuses. Watch those spaces, too!