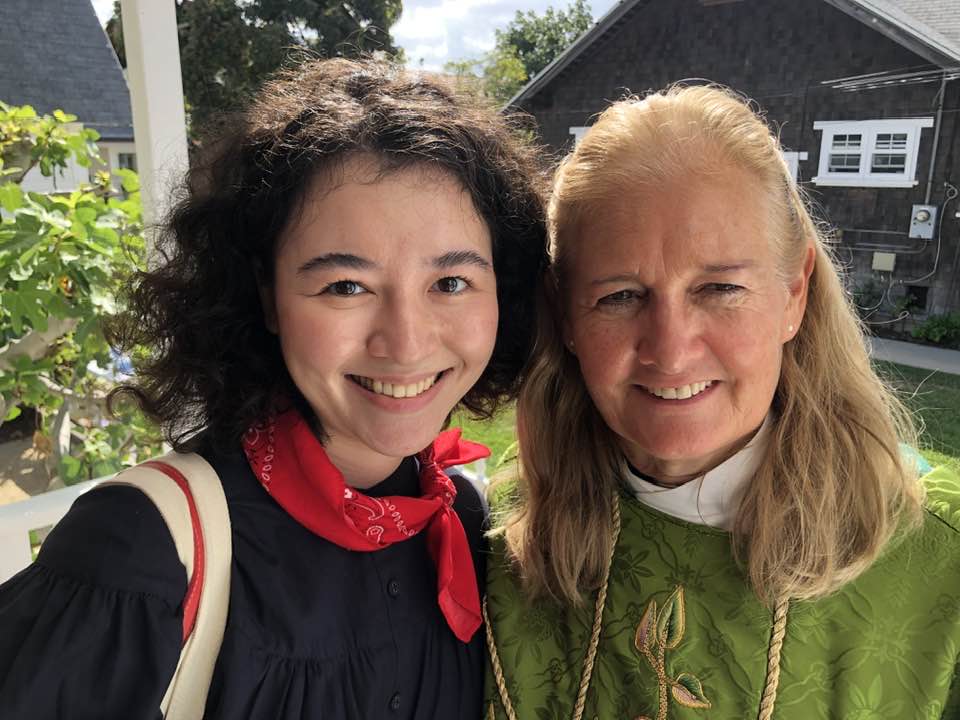 For the last six years, two Episcopal parishes in the South Bay have been walking together — Christ Church in Redondo Beach and St. Andrew's in Torrance. (Find them together and living on Facebook here: Mutual Ministry of St. Andrews and Christ Episcopal Church.) Jane Hickney and Amy Sisson, their devoted senior wardens, lead a vestry that evenly represents both congregations.
When I was aboard at Christ Church on Sunday for a visitation, after we'd all been dappled by beach city sunshine as we entered the pretty, 130-year-old building, it was a joy to announce that I'd named the Rev. Julie Beals as interim priest in charge. Mo. Julie was associate rector when the prior rector, the Rev. Nick Griffith, who oversaw the parishes' twinning, resigned in early 2022.
And all these months later, associate rector she had remained. Daughter of a British diplomat, former executive director of an urban gardening nonprofit, Julie brings a wealth of administrative, teaching, and pastoral gifts to her ministry. Our Hebrew Testament reading Sunday, about the complexities of leading the people of God through the wilderness, had me thinking how much harder it would've been for Moses if he'd been stuck with the title associate prophet.
All in all, it seemed the right time for Mo. Julie's appointment, since she's been ably and cheerfully overseeing everything at two churches for almost two years. And I wasn't the only one. After the service, I opened a letter that wardens Jane and Amy had handed me when I arrived in which they recommended the step I'd just taken. So that one's off the checklist.
Also aboard Sunday was the devoted deacon, the Rev. Christie Mossman, a highly retired respected hospital chaplain, who also serves St. Alban's in Westwood. Christ Church's former senior warden Marjorie Cooley, director of the Episcopal Diocese of Los Angeles Altar Guild, was the kindest of chaplains. Over several kinds of homemade quiche in the light-drenched parish hall, Christ Church member Dorian Challoner shared what he's been learning about the parish's history.
I got to say a birthday blessing over Mo. Julie and Veterans Administration attorney Ken's twins, Hazel and Jasmine, who turn eight next Saturday. Both grandmothers arrive this week, including Julie's all the way from London, so they are sitting pretty. They are also evangelists. Second graders at their school, which is within walking distance, they asked me to say a healing prayer over fifth grader Parker, who sprained his ankle playing soccer.