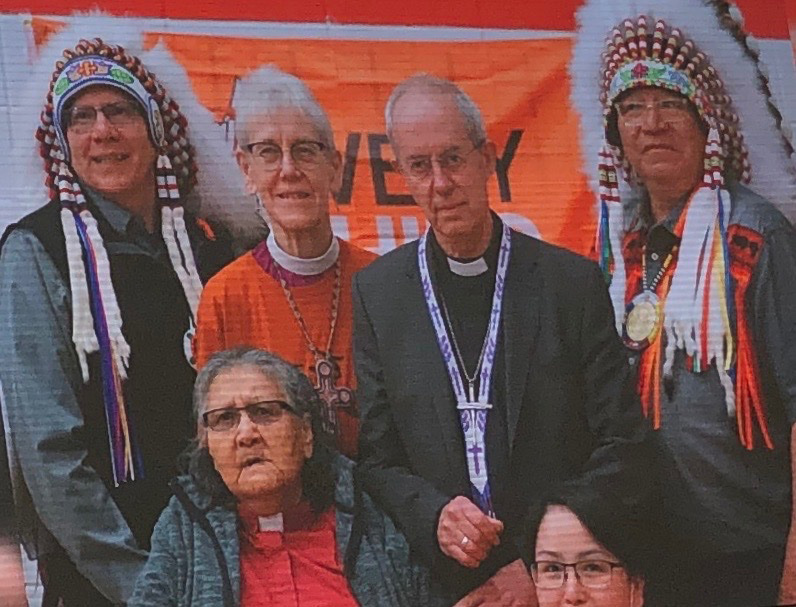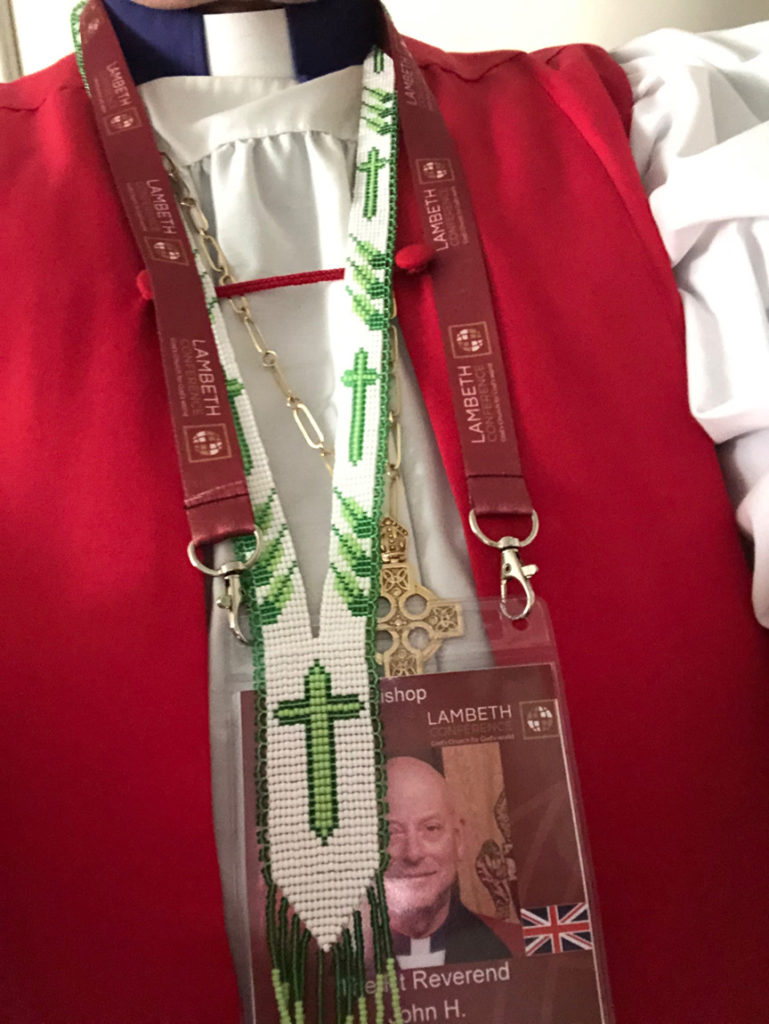 In Tuesday's plenary session on reconciliation during the 15th The Lambeth Conference, when we saw a photograph of Archbishop of Canterbury Justin Welby during his visit to Canada in May, a few of us sat up a little straighter. As he apologized for the Canadian church's historic mistreatment of Indigenous peoples in Anglican schools, Welby had been wearing our very own pectoral cross.
It's the work of artist Ida Head, a member of the Mosakahiken Cree Nation, around Moose Lake in northern Manitoba, lying within the confines of the Anglican Diocese of Brandon. The Rt. Rev. William Cliff has been bishop since 2016.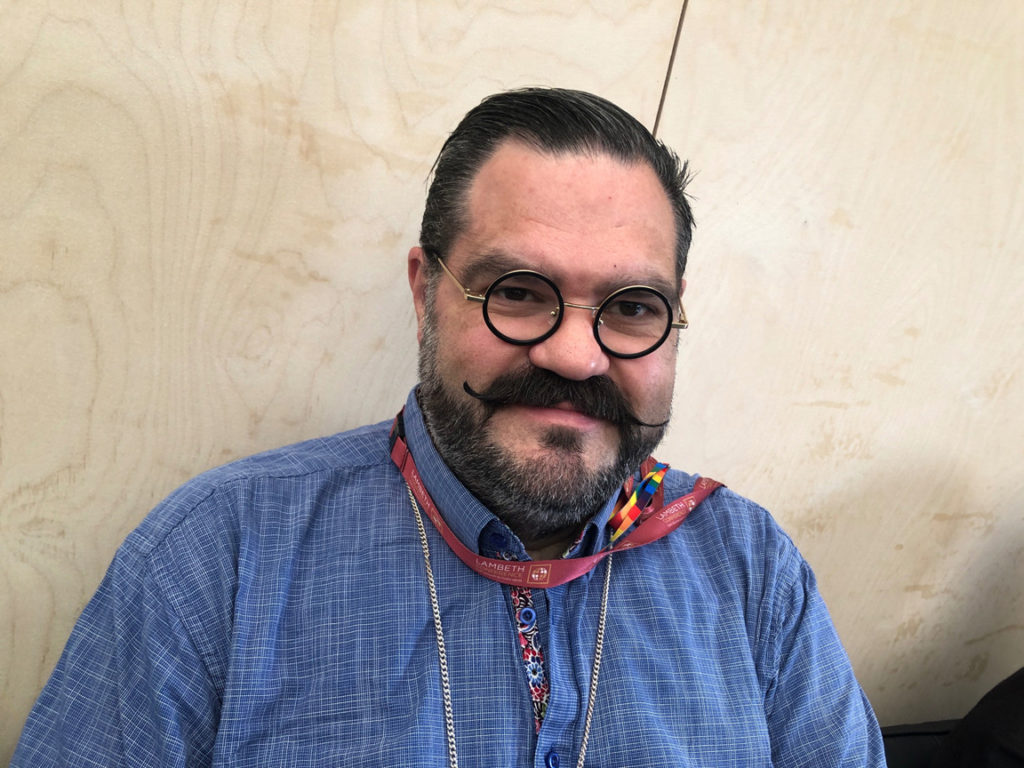 I'm sporting Ida's cross because I was with Bill and other bishops from around the world in a pre-Lambeth discussion group, and he brought one to Canterbury for each of us. Musician, liturgist, and go-to bishop for details on Anglican history, Bill also has a big heart for youth and young adult ministry, attracting hundreds to his "Bull with Bill" programs. His CDs have raised millions for the province's relief and development efforts.
Yet around Lambeth, he seems proudest of being Ida's loyal customer. Envious experts eyeing my cross say her beadwork is rare and exquisite. But don't look for her web site or ask Bill for her email address. She and her people live so remotely that she has no internet service. I couldn't even find her photo on-line. Bill buys the crosses from the artist and distributes them as gifts. If you're interested in learning more, writes him at bishop@brandon.anglican.ca.