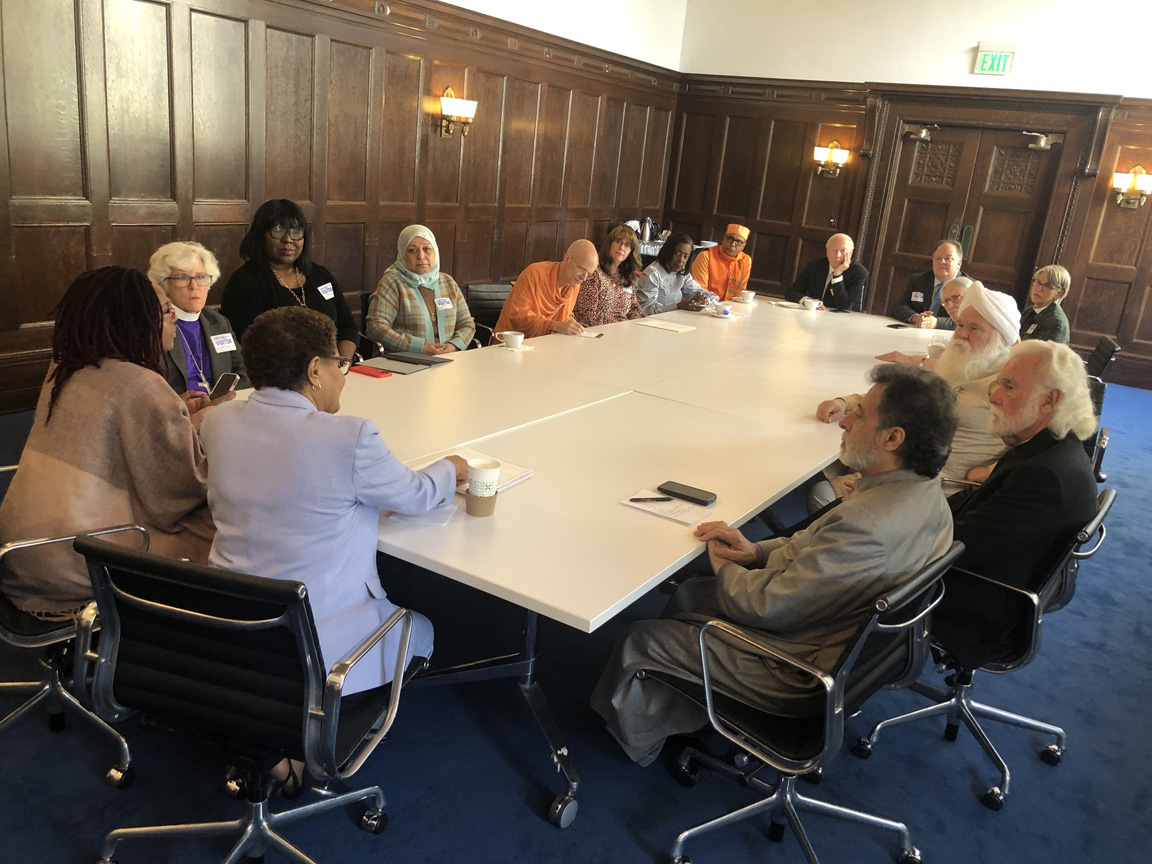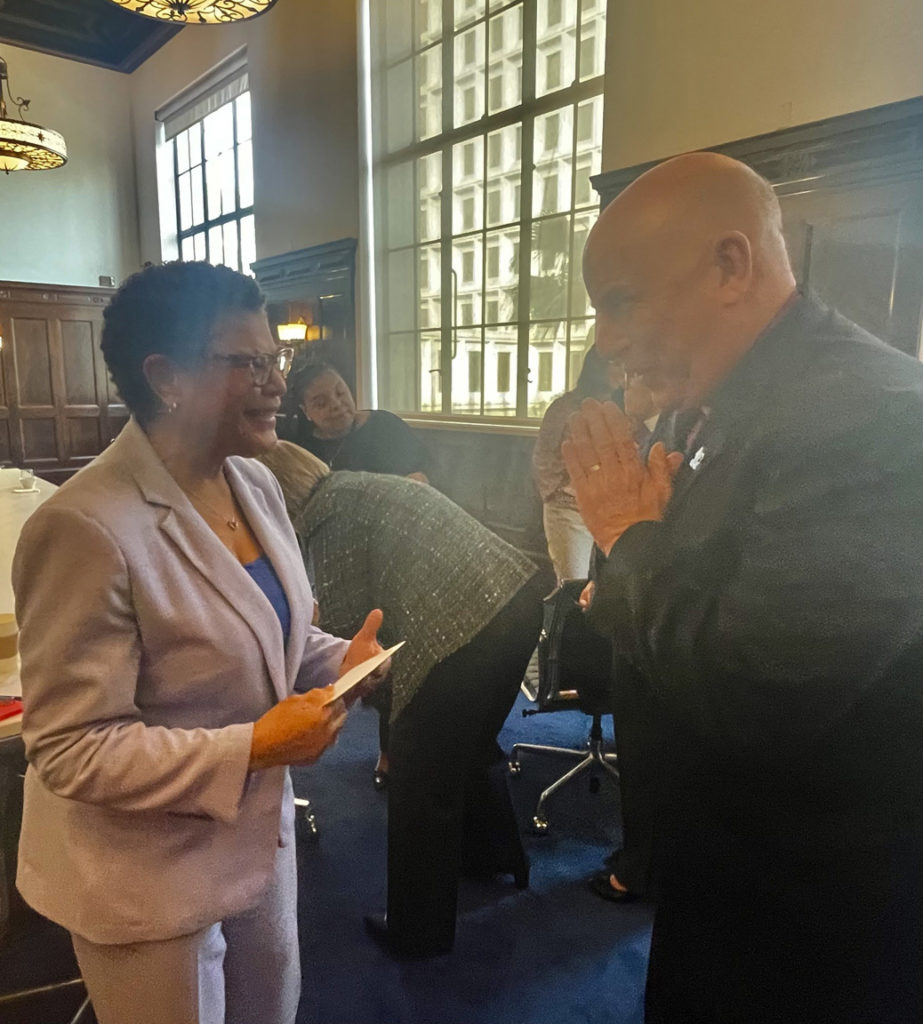 Convened by our president, Rabbi Sarah Hronsky, members of the Los Angeles Council of Religious Leaders met with Mayor Karen Bass and members of her staff Tuesday afternoon at City Hall. Also aboard were the Very Rev. Anne Sawyer, dean of St. John's Cathedral in Los Angeles, and Canon Bob Williams, who assists in the council's work.
I repeated our pledge to build affordable housing on 25% of our mission and parish campuses, giving up to 4000-5000 of our neighbors places to lay their heads, and presented the mayor with a list of our 25 churches in the City of Los Angeles — not all candidates for housing projects, of course. My colleagues and I stressed all the ways faith institutions could support the mayor's "Inside Safe" initiative without necessarily building housing.
The mayor pledged to do all she could to streamline approvals for housing projects. Canon Williams, who also works closely with The Bishop's Commission on Gospel Justice and Community Care, highlighted her plans to create a mayor's office of community safety to work with law enforcement. I thanked her for her prophetic, collaborative voice on housing as well as her refusal to acquiesce in the myth that communities have to choose between safe neighborhoods and compassionate policing.