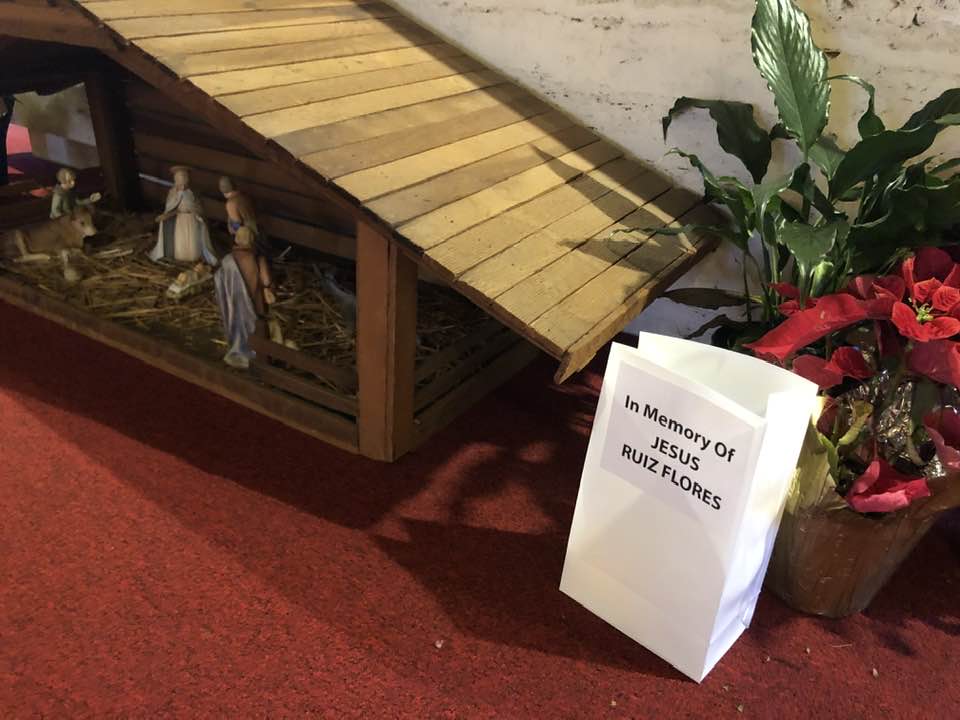 Namesake of our Lord, Jesus Ruiz Flores was one of 1,500 who died on the streets of Los Angeles County last year. I brought home a luminarium bearing his name from an interfaith-ecumenical service at Cathedral of Our Lady of the Angels on Dec. 19, the longest night of the year, organized in memory of all the unhoused siblings we lost. Their names filled 21 pages in the bulletin.
Unlike that of his namesake, our local Jesus's death didn't make the news. I couldn't find an obituary or a news article. And yet when his parents named him for our Lord, they must've nursed hopes akin to those of Mary and Joseph.
Since today was (besides the First Sunday of Christmas and New Year's Day) the Feast Day of the Holy Name, I brought Jesus's luminarium with me to St. Mark's Episcopal Church – Downey, CA, whose devoted senior warden, Dan Vaughn, invited me as clergy supply — to celebrate Holy Eucharist, preach, read the gospel, and do all the things hardworking deacons, rectors, vicars, and priests in charge do every Sunday.
As three traveling kings eyed the manger from the top of the organ (they will have their moment next week, when the Rt. Rev. Ed Little visits for Epiphany), I set LA's Jesus next to Bethlehem's, for one is surely safe in the other's loving arms this evening.
As always, it was a joy to be with the friendly, service-driven people of St. Mark's. From members of the Altar Guild, who usually have the straight skinny, I heard about those putting the finishing touches on the Downey Rose parade float, one of a handful still welcomed by individual cities. These holdouts (Sierra Madre, I know, is another) will keep their places of honor as long as they don't miss a year.
Meanwhile, Dan announced another organization that will use St. Mark's during the week. Two nesting churches are aboard already, including one that started setting up while we headed for coffee hour this morning. All in all, Dan said the 2023 budget looks pretty good — music to a supply bishop's ears!