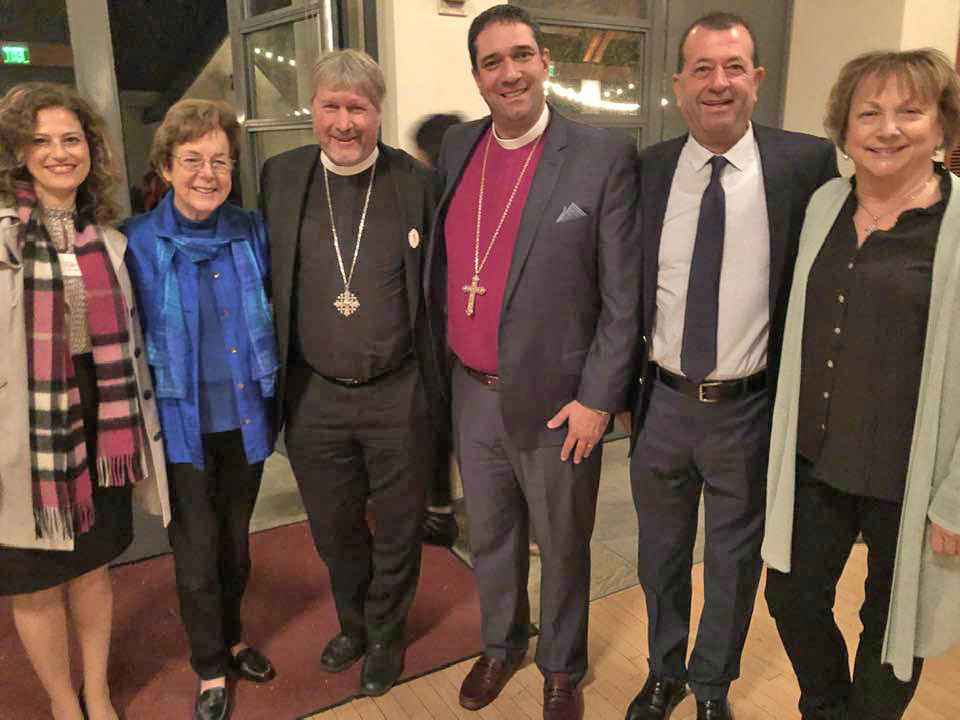 Continuing their busy weekend in the Episcopal Diocese of Los Angeles, Rafa and Archbishop Hosam Rafa Naoum of The Episcopal Diocese of Jerusalem were guests of honor Sunday night at The Church of Our Saviour in San Gabriel at a dinner for members of the Palestinian and Arab diaspora who live in the Los Angeles area.
The guest list also included Episco-Pals who work on ecumenical, interfaith, and Palestine justice issues as well as Bishop Brenda Bos and colleagues from the Southwest California Synod ELCA.
Though Canon Kathy Hannigan O'Connor and I were official hosts, the dinner was the work of many hands, especially Canon for Common Life Bob Williams and the Islamic Center of Southern California's Hedab Tarifi, who helped organize the guest list, and, from COS, rector the Rev. Jeffrey Stoller Thornberg and director of communications Hannah Riley.
Also offering greetings was the new executive director of American Friends of the Episcopal Diocese of Jerusalem, Eileen Spencer.