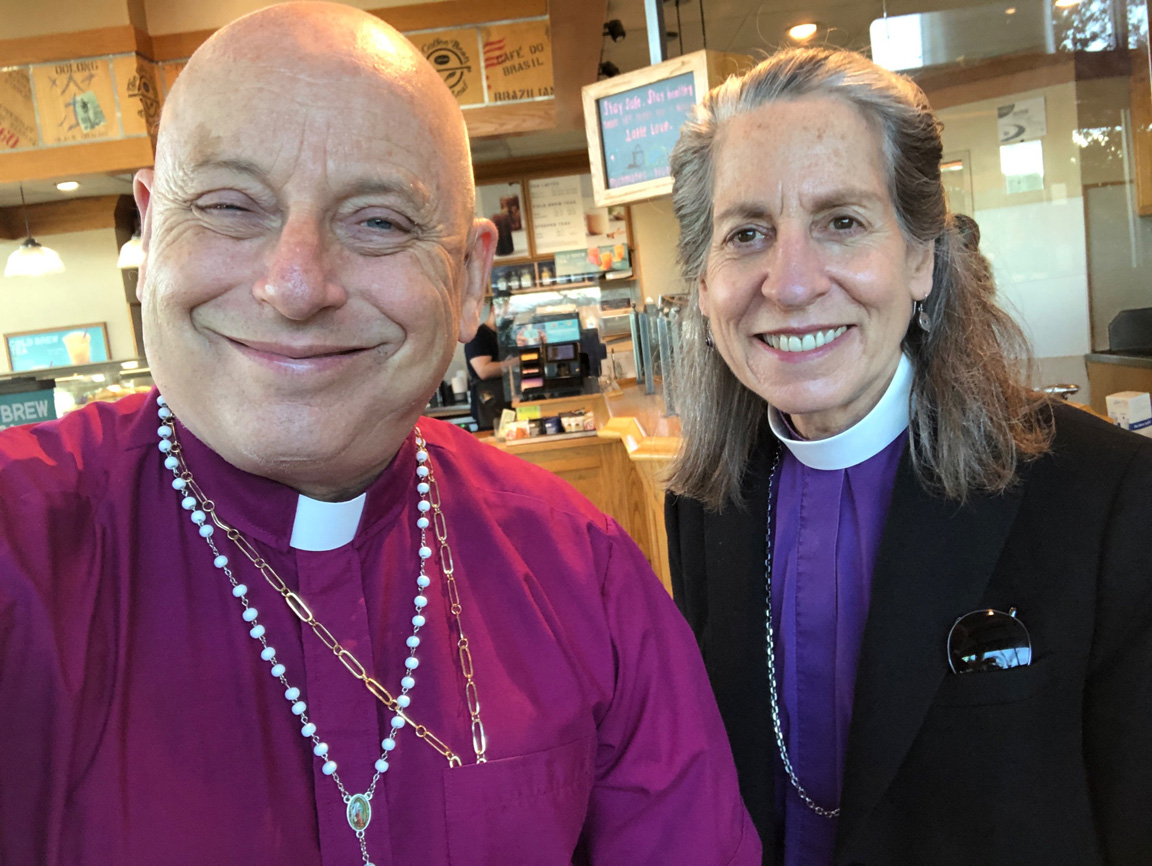 What a joy to sit over coffee this afternoon near LAX with the Rt. Rev. Katharine Jefferts Schori, former presiding bishop of The Episcopal Church, and compare notes about our Sunday visitations before she hopped an evening flight back to Reno. She was with the people of St. Luke's of-the-Mountains Episcopal Church/San Lucas de las Montañas in La Crescenta and the Rev. Guy Leemhuis, yo con la gente la Iglesia Episcopal Immanuel en El Monte y el Padre Roberto Limatu.
Katharine said she loves the diversity and exuberance of the churches she visits around the Episcopal Diocese of Los Angeles. I told her, based on what I hear after each of her visits, that the feeling's mutual.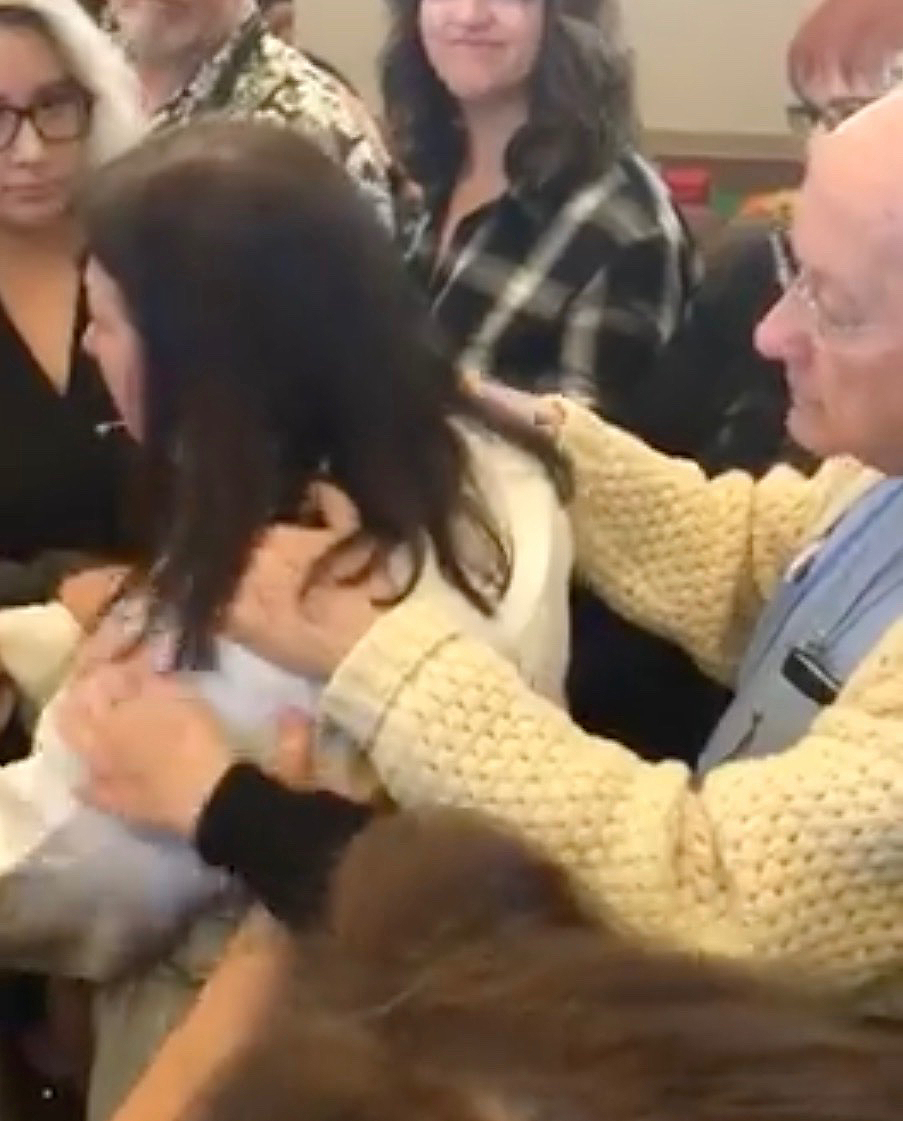 From there to Pomona to see the Rev. John Keester, 93, who lies in great weakness after a sudden health setback on Tuesday. Fr. John was rector of St. Ambrose Episcopal Church in Claremont from 1966-80 before serving churches in Bakersfield and Maryland and retiring back in Claremont in the nineties, where his priesthood continued to thrive.
His spouse, Betty, one of his sons, artist and software designer Devon, and his spouse, hospital executive Amanda, whom Fr. John married, have been keeping vigil. He's shown blessing the Rev. Canon Kelli Grace Kurtz in 2019 as she ended her ministry at St. John's Episcopal Church in La Verne. Canon Kurtz visited John today, too, along with one of his successors at St. Ambrose, the Rev. Jessie Smith.
Please keep everyone your prayers as John treads the great frontier.