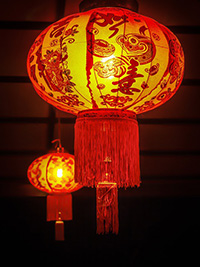 The Asian population is the fastest growing ethnic group not only in Southern California but also in the nation, and many congregations are unsure how to engage these vibrant and important communities in their midst.
Multicultural Ministries – also known as New Community – in the Diocese of Los Angeles will launch a series of Asian Immersion experiences at which lay and clergy leaders to learn more about and engage first-hand with Asian cultures and communities, and to explore potential connections churches make with surrounding Asian communities.
Bishop Suffragan Diane Jardine Bruce will host the first one-day immersion experience on Saturday, Oct. 20, 10 a.m. – 4 p.m. The program will begin at St. Thomas' Church, Hacienda Heights, with presentations and discussions on the Chinese and Taiwanese populations in Southern California, and continue with cultural immersion experiences in the nearby community, including a visit to the nearby Hsi-Lai Temple, the largest Buddhist temple in the West.
The Rev. Fennie Chang, vicar of St. Thomas' Church, the Rev. Peter Huang of St. Francis, Palos Verdes Estates, and the Rev. Thomas Ni of Church of Our Saviour, San Gabriel, will give presentations on issues related to the Chinese diaspora, both recent immigrants and emigres as well as Chinese Americans who have been in the U.S. since the late 1800s.
Cost of the event is $30 per person; lunch is included. Registration is required; contact Fennie Chang at hsinfenchang@hotmail.com. For additional information, contact Peter Huang at peter.huang@stfrancispalosverdes.org. St. Thomas' Church is located at 15694 Tetley Street, Hacienda Heights 91745.