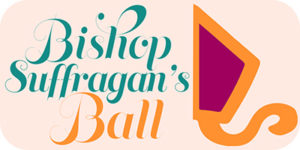 The Rt. Rev. Diane Jardine Bruce and the Program Group on Youth and Young Adult Ministries invite middle school-age Episcopalians of the diocese to the second annual Bishop Suffragan's Ball, 7 – 11 p.m. on Saturday, Oct. 27 at St. Mark's Episcopal Church, 1020 North Brand Blvd., Glendale 91202.
Like the longstanding Bishop's Ball for high schoolers, the Suffragan Bishop's Ball will feature music, dancing, food, games, and an opportunity to meet Bishop Bruce.
Dress to impress (but no costumes, please). Tickets are $10 at the door. A $2 discount will be give in exchange for a donation of regular-sized shampoo, soap or shower gel, or new socks, to be given to Covenant House L.A. Homeless Shelter for teens.
Count on classic carnival games, including a dunk tank where you can dunk a high school student (or maybe a youth leader!); face painting; traditional carnival-themed snacks such as candy apples; a DJ; and a surprise opening event to "unlock" an evening with Bishop Bruce that you won't soon forget!
Reservations are requested. To sign up, click here.
Updated with new information and reposted on Oct. 15. The original story was posted on Sept. 13.