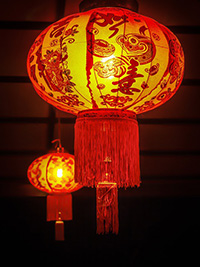 New Community, the multicultural ministries program of the Diocese of Los Angeles, will continue its series of Asian Immersion conversations on Saturday, February 29, 10 a.m. to 2 p.m., with "Exploring Ministry with Chinese Culture and Communities."
In these conversations, lay and clergy leaders learn about and engage with Asian cultures and communities.
Hosted by Bishop Suffragan Diane Jardine Bruce at St. Gabriel's Church, Monterey Park, the Feb. 29 event will include presentations and discussions on the diverse Chinese communities in Southern California. Participants also will explore how their congregations can be more present to the Chinese communities in their neighborhoods.
St. Gabriel's Church is located at 133 E. Graves Avenue in Monterey Park. The event is free and includes lunch. Reservations are required: contact the Rev. Peter Huang at revpeterhuang@gmail.com.