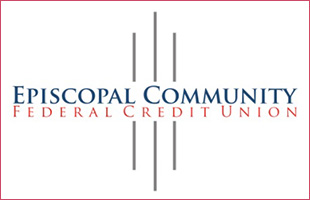 Esta historia aparece en español después del texto en inglés.
This story appears in Spanish after the English text.
The Episcopal Community Federal Credit Union has set aside a $500,000 emergency cash fund to assist churches and other institutions of the diocese whose cash flow has been adversely impacted by circumstances caused by the Covid-19 virus pandemic. The program will offer, for a limited time, a 50% reduction to its published rate for church loans.
This means parishes, missions (with the bishops' approval) and other institutions of the Episcopal Diocese of Los Angeles may apply for a loan within the next 90 days, for up to $25,000 at a 3.25% interest rate for a 42-month term. These loans may be used only to cover regular monthly operating expenses such as payroll, utility and other bills that keep the church in operation. The first payment on the emergency loans will be due 60 days after funding.
Federal regulations require the credit union to assure that the applicant will have the ability to repay the unsecured loan before final approval. Three years of financial statements (Profit & Loss and Balance Sheets) as well as the most recent three months of bank statements will be required as part of the loan application. The application must also be accompanied by a letter to the credit union from the Vestry, Bishop's Committee or governing board explaining how the loan proceeds are to be used.
The board will review the program after the 90-day period to determine if it should be extended.
For more information contact Urla Gomes, CEO/Manager at 213.482.2040 x286, or Daniel Valdez, board chair, at 818.720.2395
The Credit Union's operating hours will be 10 a.m. – 2 p.m., effective Monday, March 23 until further notice.
---
La Unión de Crédito otorgará préstamos de emergencia a las iglesias e instituciones con una tasa reducida durante la crisis del COVID-19.
La Unión Federal de Crédito de la Comunidad Episcopal, ha reservado un fondo de emergencia de $500,000 en efectivo para ayudar a iglesias y otras instituciones de la Diócesis cuyo flujo de efectivo se ha visto afectado negativamente por las circunstancias causadas por la pandemia del virus COVID-19. El programa ofrecerá, por tiempo limitado, una reducción del 50% a su tasa publicada para préstamos a iglesias.
Esto significa que las parroquias, las misiones (con la aprobación de los Obispos) y otras instituciones de la Diócesis Episcopal de Los Ángeles pueden solicitar un préstamo dentro de los próximos 90 días, por hasta $ 25,000 con una tasa de interés del 3.25%, por un plazo de 42 meses. Estos préstamos se pueden usar solo para cubrir gastos mensuales regulares de operación, como nóminas, servicios públicos y otras facturas que mantienen a la iglesia en funcionamiento. El primer pago de los préstamos de emergencia se deberá hacer 60 días después de entregados los fondos.
Las regulaciones federales requieren que la Unión de Crédito garantice que el solicitante tendrá la capacidad de pagar el préstamo no garantizado antes de la aprobación final. Se requerirán tres años de estados financieros (ganancias y pérdidas, y hojas de balance), así como los últimos tres meses de estados de cuenta bancarios como parte de la solicitud de préstamo. La solicitud también debe ir acompañada de una carta de la Junta parroquial, el Comité del Obispo, o el organo que gobierna la institución, dirijida a la Unión de Crédito explicando cómo se utilizarán los fondos del préstamo.
La junta de la Unión de Crédito revisará el programa después de un período de 90 días para determinar si debería extenderse.
Para obtener mayor información, comuníquese por favor con Urla Gomes, CEO/Gerente de la Unión de Crédito al 213.482.2040 extensión 286, o con Daniel Valdez, Presidente de la junta, al 818.720.2395
El horario de atención de la Unión de Crédito será de 10 a.m. a 2 p.m., a partir del Lunes 23 de Marzo hasta nuevo aviso.