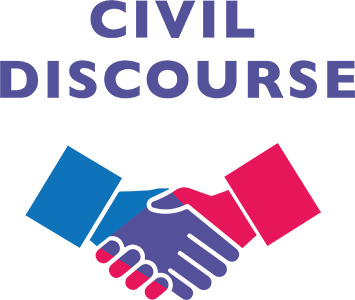 "Make Me an Instrument of Peace: A Guide to Civil Discourse," a workshop addressing the problems of a "polarized, hyperbolic and angry" public conversation, will be held on Saturday, Feb. 15, 9 a.m. – 5 p.m. at St. Paul's Commons, 840 Echo Park Avenue, Los Angeles 90026 (formerly known as the Cathedral Center). The program will be led by Alan Yarborough of the Office of Government Relations of The Episcopal Church.
According to organizers, "Political divides are growing deeper, and many of us look ahead to 2020 with concern and worry. We do not have to continue this way. Peace-building involves learning from and working with others, while also sharing different perspectives with humility and vulnerability. To solve our world's greatest challenges, we must learn to unlock the diversity of ideas and viewpoints as an asset for creating stronger solutions. This civil discourse training aims to enhance our ability to learn from and understand one another, and to apply that practice to public policy conversations."
Yarborough, a former Episcopal Church missionary in Haiti, will help guide thinking and provide concrete ways to promote civility and understanding about the future of the commonweal, especially in an election year. All are welcome, lay and ordained, church members or not.
The workshop is free, but there is a suggested donation of $40 (cash or check on the day of the event) to cover continental breakfast, catered lunch, and snack, as well as the costs of the speaker. Cash or check will be accepted on the day of the event. The facility, provided by the Diocese of Los Angeles, provides parking in a secure garage.
For those traveling from out-of-town, limited accommodation is available at the retreat center at St. Paul's Commons. To register, email to episcopalcivildiscourse@gmail.com. Include the number in your group, dietary restrictions, and need for accommodation.
The event is sponsored by the Episcopal Public Policy Network of California and the Sanctuary Task Force of the Episcopal Diocese of Los Angeles, and is hosted by the Diocese of Los Angeles.