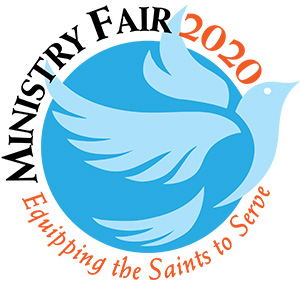 Opportunities to learn about a wide variety of church-related topics, plus community worship and fellowship, will be offered at the diocesan Ministry Fair on Saturday, March 7 at Campbell Hall in Studio City.
All lay and clergy members of the diocesan community are invited to the fair, which will begin at 8 a.m. with coffee and registration. Two morning workshop sessions will be followed by Eucharist. Participants are asked to bring a sack lunch to enjoy during the noon break. The fair will continue with two additional workshop sessions in the afternoon. Some workshops will be offered in Spanish.
Among the workshops planned for the event are:
Social Enterprise, led by the Rev. Canon Jaime Edward-Acton
Words & Worship, led by the Rev. Canon Susan Russell and the Rev. Norma Guerra
Refugees and asylum-seekers, led by Meghan Taylor, executive director of IRIS (Interfaith Refugee & Immigration Service)
Spiritual Direction, led by the Rev. Elizabeth Rechter and others from Stillpoint: The Center for Christian Spirituality
The ministry of deacons (presenters to be announced)
Latino Ministry (presenters to be announced)
Communication strategies and photography for congregations (presented by members of the diocesan office of communications and public affairs).
More detailed information about workshop offerings will be published as it becomes available.
Applications for additional workshop presenters may be submitted in English here and in Spanish here. Exhibitors from diocesan ministries are also invited to take part in the fair; cost is $25, which includes a table. Because the exhibit area will be in the courtyard, exhibitors will be encouraged to bring a pop-up shelter. To apply for exhibit space, click here.
There is no charge to attend the Ministry Fair or take part in the workshops. (The offering during Eucharist will go toward offsetting costs.) Pre-registration is required; click here. For security purposes, attendees will need to print the confirmation page to be admitted to the parking area (in Campbell Hall's north lot). Complimentary coffee and snacks will be available during registration in the morning, but attendees will need to bring a sack or picnic lunch.
Campbell Hall is located at 4533 Laurel Canyon Blvd, Studio City 91607. For additional information, contact the Rev. Laurel Coote at laurelcoote@pacbell.net or Samantha Wylie at swylie@ladiocese.org.