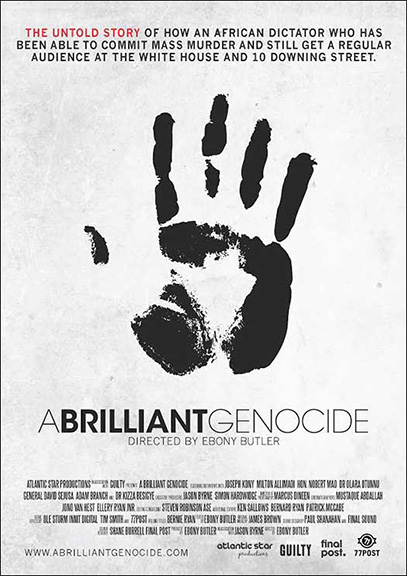 Two members of the Diocese of Los Angeles will present the film A Brilliant Genocide and discuss the current challenges of ministry in Uganda at the next quarterly luncheon workshop of the Program Group on Global Partnership on Thursday, Oct. 11, 12 – 1:30 p.m. at the Cathedral Center of St. Paul, 840 Echo Park Avenue, Los Angeles 90026.
The presenters' names and that of their ministry cannot be published for security reasons, but they currently run a residential intentional faith community and permaculture farm with 30 HIV+ single mothers, genocide survivors from Rwanda, abandoned mothers, orphans, and widows. Their home in Uganda houses women and children from newborn to age 74. Five languages are spoken in the home, and five tribes are represented.
A Brilliant Genocide is a 2016 documentary film that reveals atrocities committed against the northern tribes of Uganda by the government of dictator Yoweri Museveni under the guise of crushing a rebellion by Joseph Kony's Lord's Resistance Army (LRA). The film is a counterpoint to the 2012 documentary short film Kony 2012.
The event is free, but reservations are requested to assist in planning; email to Troy Elder at miamitee@gmail.com.