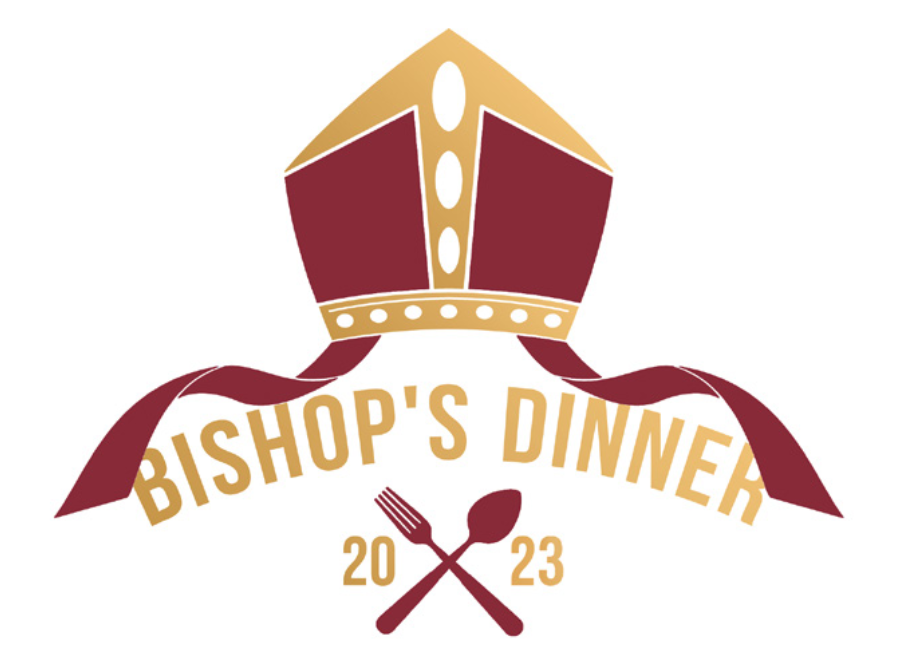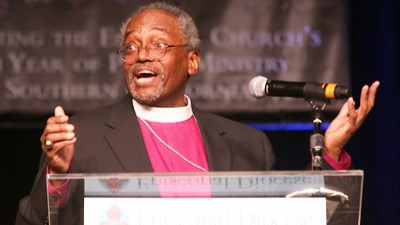 "The Most. Rev. Michael Curry, presiding bishop of The Episcopal Church, will speak at two events during the Jan. 14 – 15 Martin Luther King Jr. commemorations in the Diocese of Los Angeles.
Curry will be the guest of honor and keynote speaker at the 2023 Bishop's Dinner set for Saturday, Jan. 14, at St. John's Cathedral, Los Angeles, with proceeds benefitting diocesan ministries." Read full article here.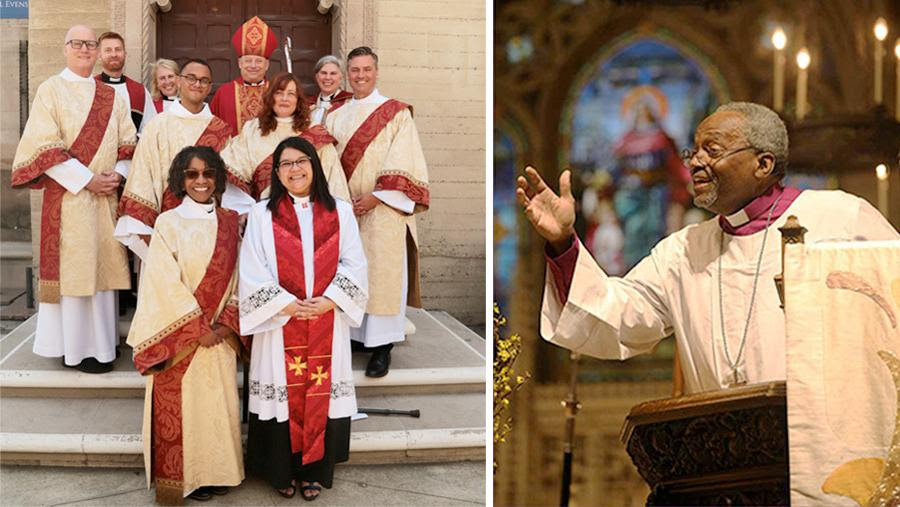 Presiding Bishop Curry to ordain five to priesthood in rites on Jan. 14 at St. John's Cathedral
Presiding Bishop Michael Curry, acting on behalf of Bishop Diocesan John Harvey Taylor, will ordain five to the priesthood at 10 a.m. on Saturday, Jan. 14 at St. John's Cathedral.
The five ordinands are the Rev. Timothy Paul Hartley, the Rev. Ryan Michael Macias, the Rev. C. Susanne Wright-Nava, the Rev. Stacey Forte Dupré, and the Rev. Brian Joseph Tucker.
The prayers and presence of the diocesan community are invited. As with all events at the cathedral, proof of full vaccination against Covid-19 is required for attendees.
The ordination service is one of several events in which the presiding bishop will participate during his visit to the diocese during the Martin Luther King, Jr. holiday weekend. See the article above or click here for more information.