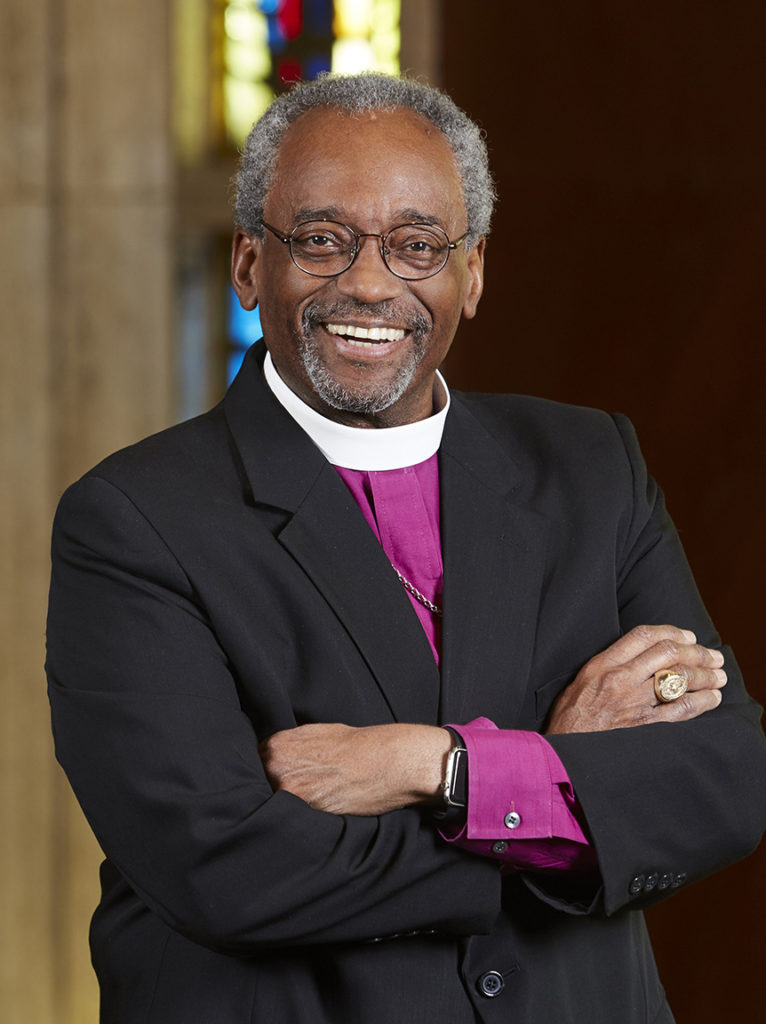 [The Episcopal News] The Most. Rev. Michael Curry, presiding bishop of The Episcopal Church, will speak at two events during the Jan. 14 – 15 Martin Luther King Jr. commemorations in the Diocese of Los Angeles.
Curry will be the guest of honor and keynote speaker at the 2023 Bishop's Dinner set for Saturday, Jan. 14, at St. John's Cathedral, Los Angeles, with proceeds benefitting diocesan ministries.
Curry, well known for his compelling preaching, also will preach at a diocese-wide liturgy set for 3 p.m. on Sunday, Jan. 15 at Christ the Good Shepherd Church, Los Angeles, to which all are invited. More information about the liturgy and day's events will be announced soon.
NOTE: Tickets for the Bishop's Dinner are sold out as of Dec. 1. To be added to a waiting list in case of cancellations, or to make a donation, please email Canon Kathy O'Connor at koconnor@ladiocese.org.
Presiding bishop to ordain five priests Jan. 14
Bishop John Harvey Taylor of the Diocese of Los Angeles announced Nov. 30 that Curry also will  preside at the ordination of five priests at 10 a.m. on Saturday, Jan. 14 at St. John's Cathedral.
The five ordinands are the Rev. Timothy Paul Hartley, the Rev. Ryan Michael Macias; the Rev. C. Susanne Wright-Nava, the Rev. Stacey Forte Dupré, and the Rev. Brian Joseph Tucker. The prayers and presence of the diocesan community are invited. As with all events at the cathedral, proof of full vaccination against Covid-19 is required for attendees.
Calling the church to focus on the "Way of Love" as part of the "Jesus Movement," Curry began his ministry as presiding bishop in 2015. More biographical information is here.
This story was updated Nov. 30 and Dec. 1 to reflect current ticket availability and additions to the weekend's events.