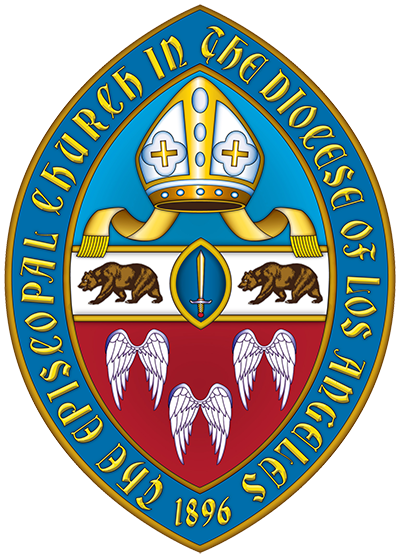 Diocesan Convention 2020, themed "Servants of the Spirit," will be a one-day meeting held online on Saturday, Nov. 14 due to the Covid pandemic, Secretary of Convention Steven Nishibayashi told Diocesan Council at its meeting on Sept. 17.
Convention will resume on Sunday, Nov. 15, with a virtual Eucharist open to the entire diocese, he said.
"The agenda will include addresses from the bishop diocesan, bishop suffragan and canon to the ordinary, as well as elections for offices and a change to the diocesan canons defining Mission Centers," Nishibayashi wrote in his monthly "Convention Notes" newsletter to clergy, delegates, lay leaders and church staff members.
"Worship liturgies will be interspersed throughout the day as will opportunities to visit the virtual Exhibit Hall and accommodate the need for bio breaks."
The virtual Exhibit Hall is available here. It is being updated weekly, and will stay online through the end of 2020.
Bishop John Harvey Taylor will preside at the convention Eucharist, to be held online on Sunday, Nov. 15, so that all in the diocese may attend and parochial clergy may take the day off. Like the recent all-diocese service, the convention Eucharist will be livestreamed on Facebook and the diocese's YouTube channel.
During the Saturday business session, registered delegates and clergy will be able to vote on candidates for office and other matters by logging onto a secure website using their phones, computers or other devices, says Samantha Wylie, convention coordinator. Information about viewing the convention proceedings will be published in the Episcopal News Update in coming weeks.
Workshops that have been held at convention for the past few years will be offered throughout the year on a monthly basis. The workshop schedule will be posted on the convention webpage and listed in the Update as plans are finalized.
Lay and clergy members who are interested in running for diocesan office will find all election materials on the convention website here.
Deanery pre-convention meetings
Because of the shortened convention schedule this year, the annual deanery pre-convention meetings will be especially important. Meeting arrangements will be handled by each deanery, led by its dean and president; all will be held online. One or more members of the diocesan staff will attend each meeting.
Scheduled meetings are:
Deanery 1
Saturday, October 31, 10 a.m.
Deanery 2
Saturday, October 17, 11 a.m.
Deanery 3
Saturday, October 17, 10 a.m.
Deanery 4
Saturday, October 24, 10 a.m.
Deaneries 5 and 6
Sunday, October 11, 3 p.m.
Deanery 7
Saturday, October 10, 10 a.m.
Deanery 8
Sunday, October 18, 3 p.m.
Deaneries 9 and 10
Saturday, October 24, 9 a.m.
A list of deaneries and their member congregations is here.