[The Episcopal News] A new grant of $100,000 from Trinity Church Wall Street will fund new lay leadership and congregational mentoring programs at Bloy House, the Episcopal Theological School at Los Angeles, which also has announced a newly named administrative team.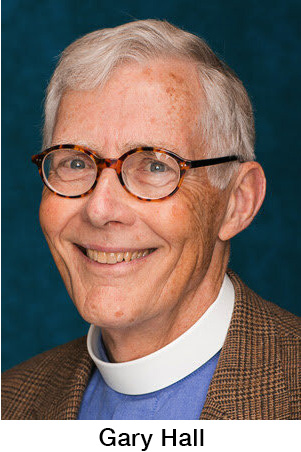 Reconfiguring previously combined duties of president/dean into two half-time positions, the board of trustees has named as president the Very Rev. Gary R. Hall, Ph.D., who has served the school since 2020 as interim dean and president. Hall is a retired dean of Washington National Cathedral and a former dean and president of Seabury Western Theological Seminary who was ordained to the priesthood in the Diocese of Los Angeles in 1977.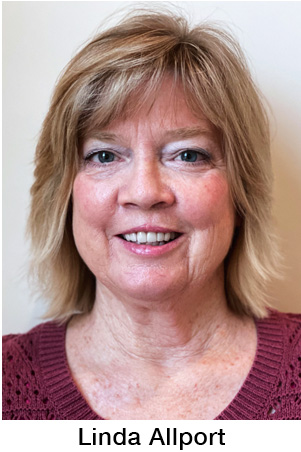 Concurrently, the board has named Linda S. Allport – a lay leader with 30 years' parish experience and a member of the diocesan Commission on Ministry – to the position of dean with primary responsibility for implementing the new lay leadership and congregational mentoring programs. A parishioner of St. John Chrysostom in Rancho Santa Margarita, Allport also is active as diocesan ministry partner with Episcopal Relief and Development. Her professional career in systems consulting and programming spanned nearly 40 years.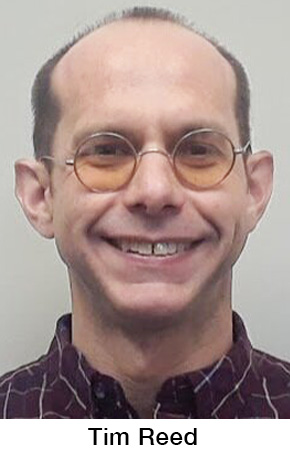 In addition, Bloy House staff member Tim Reed, a lay leader in both the Disciples of Christ and Episcopal denominations, now serves in the expanded full-time position of assistant dean and communications director.
"Gary, my St. John's colleague Linda, and Tim are a dream team for leading Bloy House in its newly realized ministry as a house of learning for all the saints, especially the laity and deacons," said the Rt. Rev. John Harvey Taylor, bishop of the Episcopal Diocese of Los Angeles and chair of the Bloy House board of trustees.
"Our secularizing world desperately needs better educated Christians, and not just priests, who are trained to think critically about scripture and tradition while glorifying our God in Christ in praise and worship and caring for God's people in fellowship, service, and advocacy," Taylor noted. "This is such an exciting time for Bloy House. We're especially grateful to the folks at Trinity for recognizing us as partners in their innovative work."
"We are excited to be able to support Bloy House's important work in preparing lay and ordained leaders to faithfully serve their congregations and communities," said Rob Garris, who serves Trinity Church Wall Street as managing director of leadership development. "Grounding practical leadership skills in the inspiration and values of faith is key to building thriving congregations and serving surrounding communities, and Bloy House is well situated for success in this new initiative."
"The grant from Trinity Church Wall Street is a validation of Bloy House's vitality and mission in the years ahead," said Hall, whose role as Bloy House president also is informed by teaching at the school in years past. "The grant is especially welcome now as it helps us fund the transition to lay and diaconal education.
"I have greatly enjoyed my two years as interim dean, and I look forward with enthusiasm to helping Bloy House implement its newly described mission of serving the educational needs of the Episcopal Diocese of Los Angeles with a primary emphasis on lay and diaconal formation," Hall added.
Set for implementation by Allport as incoming dean, Bloy House's new lay leadership and congregational mentoring programs will commence in mid-2023 following development and testing courses within a small group of representative congregations within the diocese, Hall said.
"Linda Allport is by far the best person I can imagine to lead Bloy House in the development of lay and diaconal education," Hall noted. "Her years of experience in lay ministry development will combine with her great administrative skills to empower our work in this new and vital direction. She is passionate about lay ministry."
Allport said her approach includes helping lay people discern a call to ministry as well as build new skills for service.
"I believe there are lay leaders in waiting throughout this diocese, and I am excited about this opportunity to engage with them and develop programs to meet their needs," Allport said. "The fact that Bloy House would hire a layperson for this position demonstrates their strong commitment to empowering the laity."
In addition, Hall said, "Tim Reed has done outstanding work over the past several years administering our weekend program. This expanded position allows him to use his curricular and communications skills in new ways."
"I am excited to be involved in leadership as we reinvent Bloy House in order to be on the cutting edge of theological education for lay people and adapt to meet the education needs of the Episcopal Diocese of L.A.," Reed said.
Amid redefined duties, Bloy House's president, reporting to the board of trustees, is responsible for relations with the board, diocesan and wider church bodies, and other seminaries for purposes of affiliation and joint programming, as well as with ordination-track students and faculty. Responsibilities also include fundraising, board recruitment, fiduciary matters, and exploration of new initiatives.
The dean, reporting to the president, oversees curriculum development for lay and diaconal formation including instructor recruitment, collaboration with the diocesan Commission on Ministry, and the development and implementation of the Trinity Church Wall Street lay ministry grant.
The assistant dean and director of communications, reporting to the dean for academic purposes and to the president for fiduciary matters, serves as custodian of student academic records and facilitates registration and program operations including digital media outreach.
Now in place prior to the August opening of Bloy House's upcoming school year, the new administrative team launches a new chapter for the school, founded in 1958 and named for the Rt. Rev. Francis Eric Bloy, active from 1948 to 1973 as third bishop of the Episcopal Diocese of Los Angeles.
Further information about Bloy House and its upcoming course offerings is available online at www.bloyhouse.org. More about discernment of ministry – both lay and ordained – is posted on the diocesan website here.
Bloy House is located at 1300 E. Colorado Street, Glendale, at the Lutheran Center, the headquarters of the Southwest California Synod of the Evangelical Lutheran Church in America.