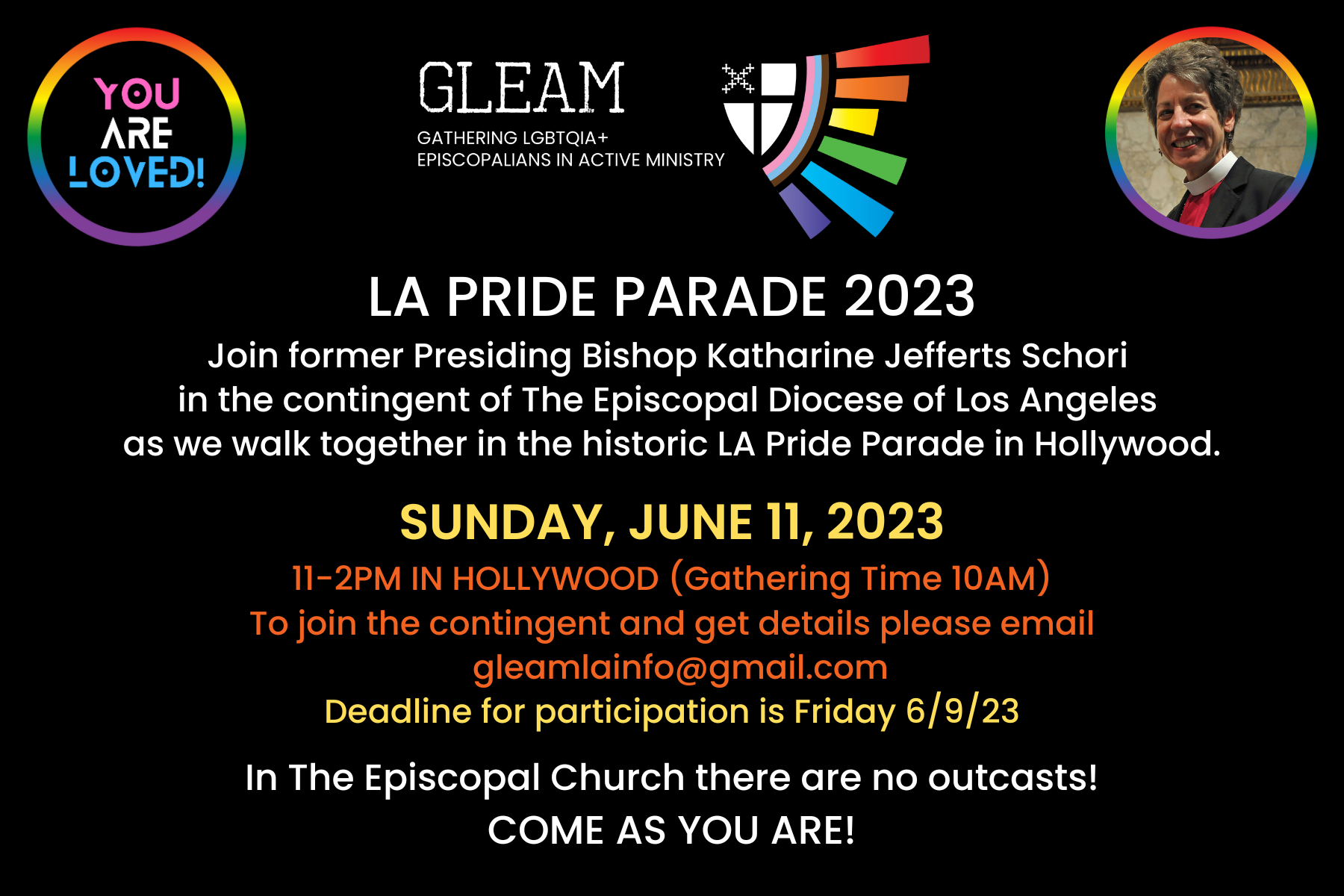 Former Presiding Bishop Katharine Jefferts Schori will join members of the Diocese of Los Angeles to march in the historic L.A. Pride Parade in Hollywood on Sunday, June 11, beginning at 11 a.m.
According to the Rev. Christopher Montella, chair of GLEAM, the diocese's LGBTQ+ ministry, the marchers will demonstrate the diocese's commitment to "stand up to injustice, model God's unconditional love for all people and celebrate the beautiful diversity that makes the LGBTQIA+ community so essential and vital to the Episcopal experience."
Participants will gather at the staging area at 10 a.m. Montella notes that participants must be at the staging area and checked in before the parade steps off, and may not join the contingent along the parade route. To participate, email gleamlainfo@gmail.com; parade details, including staging location, parking and other guidelines, will be sent in response.
"This work is as critical as it has always been," says Montella, "and we look forward to showing up on parade day to do the work of proclaiming God's inclusive love for absolutely everyone."