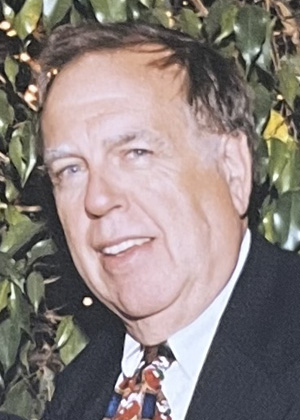 [The Episcopal News] Canon John M. Hitchcock, 83, a dedicated advocate for children and the former executive director of Hillsides, a family service center and diocesan institution in Pasadena, died peacefully on Oct. 2 with Ida M. Hitchcock, his wife of 57 years, at his side.
Survivors also include their sons J. David (Kristin) Hitchcock of Pasadena and Robert A. B. (Casey) Hitchcock of Eugene, Oregon; and grandchildren Katherine, Benjamin, Peter and June. He was preceded in death by his mother, Anne Manson Hitchcock.
A memorial service to celebrate Hitchcock's life will be held on Tuesday, Oct. 17 at 4 p.m. at All Saints Church, 132 N Euclid Avenue, Pasadena 91101. In lieu of flowers, the family requests that donations be made to Hillsides in his honor, continuing his legacy of helping children in need.
Born on April 23, 1940 in New York City, Hitchcock lived a life filled with compassion, service, and a deep commitment to improving the lives of vulnerable children and families.
An only child of a single mother, Hitchcock spent his early years with his mother, Anne, at her school in Martha's Vineyard, where he developed a love for sailing. When he was eight, they moved to Concord, Michigan. During high school, Hitchcock apprenticed as a carpenter to earn money, and woodworking became a skill he would enjoy all his life. According to family members, he was never without a project.
While attending college at the University of Michigan, he spent a summer as a counselor at a camp for at-risk boys suffering from severe emotional trauma. From that point forward, he had found his calling.
Hitchcock received a degree in social work from Wayne State University in Detroit in 1965. There he met Ida Mae Barchenger, to whom he was married in 1966. His first job took them to Marin County, California, where Hitchcock worked for juvenile court services, tasked with supervising minors in the judicial system.
Hitchcock joined Hillsides in 1971 as assistant director, becoming executive director in 1981 and serving in that role for 30 years. In 1982, under Hitchcock's leadership, Hillsides created a visionary family preservation program. Today this vision lives on as the four Hillsides Family Resource Center locations provide mental health support and other resources for vulnerable children and families throughout Los Angeles County. Also in 1982, Hillsides opened a non-public school on the its Pasadena campus, which operated for 40 years.
During his tenure, Hitchcock led several successful capital campaigns to improve and dramatically expand the Hillsides campus. In 2005, he led the creation of Youth Moving On, an innovative model involving the purchase of a 37-unit apartment complex that provides housing for 20 emancipated foster youth and supportive services for at-risk youth in the greater community. Over the arc of his 40-year career, Hillsides transformed from a residential treatment program with $1 million budget, one location and 100 employees to a multi-service center for children and families with a $45 million budget, 12 locations and 500 employees. When he retired in 2010, Hillsides named a campus building after him.
Hitchcock was famous for vocally challenging the bureaucracies that often get in the way of providing the best care for children and families. His colleagues looked to him to have the courage to say things others did not. Many of the things that Los Angeles County is doing today Hitchcock and Hillsides lobbied for, demonstrating their efficacy and assisted in their development. He was an icon in his profession, and respected by all.
He was a beloved figure in the Pasadena community, and held leadership positions for various civic organizations, including Planned Parenthood of Pasadena, the Coalition for a Non-Violent City, Camp Wrightwood, the Association of Community Human Service Agencies, the Gooden Center, and the diocese's commission on Advocacy for Children and Youth. A long-time parishioner at All Saints Episcopal Church in Pasadena, Hitchcock was named an honorary canon of the Diocese of Los Angeles in 1998 by Bishop Frederick H. Borsch.
An avid sailor, Hitchcock loved sailing around the Channel Islands. After their sons left for college, he and his wife traveled extensively, visiting all seven continents of the globe.
In 2010, he suffered a serious brain injury during an operation. After making a remarkable recovery, he spent the last 13 years of his life with diminished capacities. However, his indomitable spirit was intact, and he continued to pursue projects in his backyard workshop, attend community events, and spend time with his grandchildren.