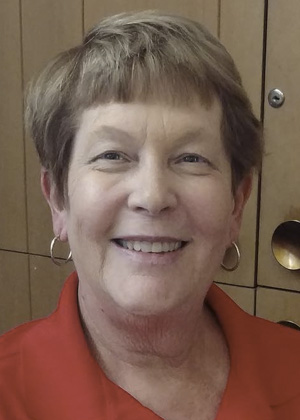 June 20, 1946 – March 9, 2023
Nancy Doss, lay representative to Diocesan Council from Deanery 7 and lay leader at Trinity Church, Redlands, died March 9 of cancer. She was 76.
Survivors include her husband, Tim Doss. Bishop John Harvey Taylor will preside at a memorial service on Saturday, April 22 at 11 a.m. at Trinity Church, 419 S. Fourth Street, Redlands 92373.
Doss frequently reported to meetings of Diocesan Council as a member of the Joint Budget Committee. She also served on the Commission on Ministry, to which she was elected by Diocesan Convention in 2020.
A graduate of the University of Redlands, Doss was retired after a career in corporate banking and insurance. A lifelong member of Trinity, she sang in the parish's St. Dunstan's Choir, was a delegate to Diocesan Convention, served on the vestry, and had just completed a term as senior warden. She was active in the wider community, singing in the community chorus and serving as a "red shirt usher" at Redlands Bowl Performing Arts' annual summer festival. She also was a member and treasurer of Redlands' Spinet music club, and a volunteer for Steps 4 Life Community Services.