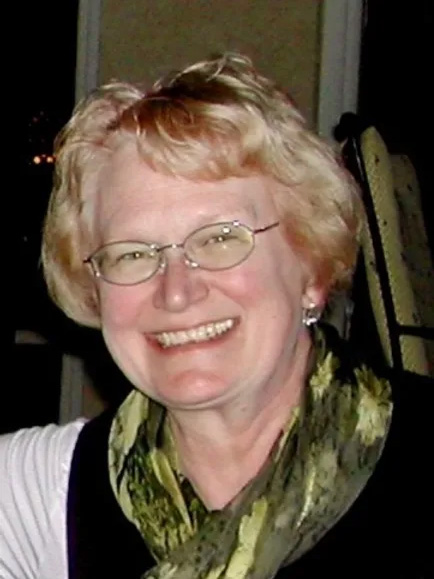 October 1, 1946 – June 15, 2023
[The Episcopal News] Judi Van-Cura Riley, wife of the Rev. Reese Riley, adjunct clergy staff member at Church of Our Saviour, San Gabriel, passed away peacefully on June 15 at home, surrounded by her immediate family.
She is survived by her husband; two daughters, Hannah and Fritz; and a granddaughter, Zoi.
A memorial service will be held on Saturday, Aug. 5 at 11 a.m. at Church of Our Saviour, 535 West Roses Road, San Gabriel 91775. The service will be live-streamed here.
Born in Santa Fe, New Mexico, Judi graduated from Farmington High School, where she met Reese during her sophomore year. Their love story and life together traveled from coast to coast, from New Mexico to Massachusetts and Maine to Vermont. They finally settled in California.
After earning a B.A. in sociology from Oberlin College and the University of Denver, Judi spent her early career helping others: teaching the blind, helping disenfranchised women re-enter the workforce, and mentoring the differently abled. Later, she earned her master's in Marriage, Family, and Child Counseling and became a practicing therapist and professor of multiculturalism in therapy at Trinity College of Graduate Studies. She retired in 2011 as a supervising social worker in Children's Services and Foster Care for the County of Orange.
A cradle Episcopalian, Judi served alongside her husband the priest, from the Diocese of Maine to the Diocese of Los Angeles. Notably, she made her own path, far beyond that of the "preacher's wife" cliché, assisting bishops and helping develop parishes.
Judi was a righteous troublemaker and an ardent champion for those who couldn't defend themselves. She was an accomplished watercolorist, an avid reader (so many mysteries), and a horrific softball player. She collected more bunnies than you can even imagine. Judi's smile knocked you off your feet, and her sense of humor was legendary. She was loved outrageously, and the indelible mark she made on those she touched will span lifetimes.
— This obituary was written by members of the Riley family.