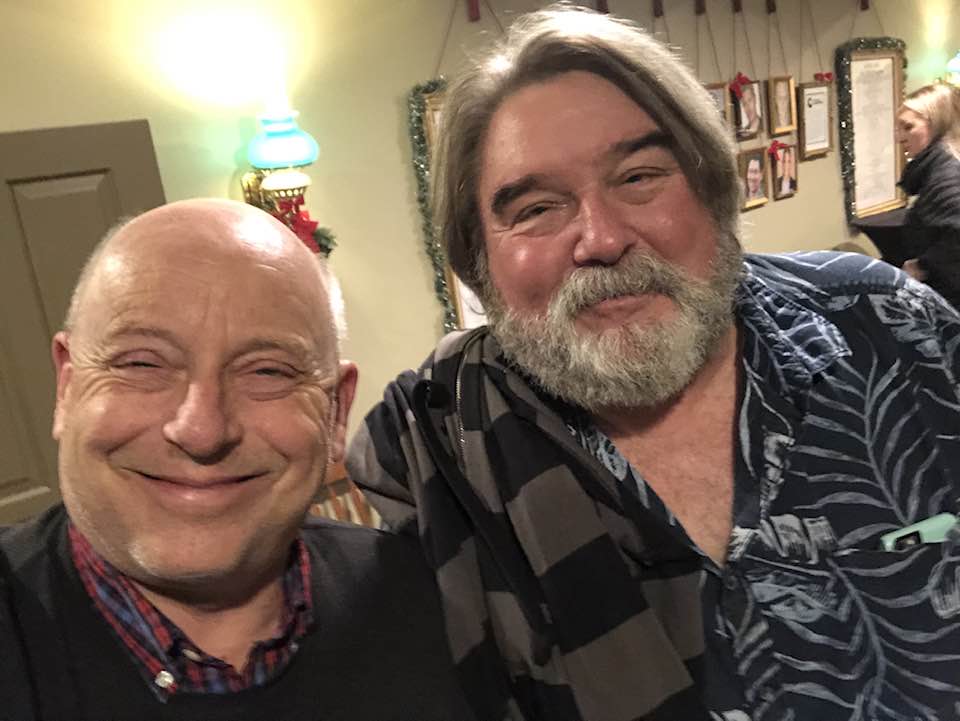 At the Cygnet Theater Old Town San Diego, Sean Murray's adaption of Dickens' "A Christmas Carol" (running through Christmas Eve) leaves out important scenes with Scooge's sister and nephew, Fan and Fred, puts a little too much of the narrator's whimsy in Scrooge's crabby old mouth, and sends our redeemed hero to the Cratchits' in Camden Town on Christmas morning to make Bob a partner instead of just raising his salary.
Noncanonicity notwithstanding, it was so much fun, with the bonus of the director as a superb Scrooge. Seven actors in all tell the whole story, with puppets as Tiny Tim, the specters Ignorance and Want, and young Scrooge. Marley's ghost's chains waft behind him like Doc Ock's mechanical arms, gesturing menacingly as Marley sings rumbling recitative about the ponderous chain Scrooge bears. This "Carol" brims with music, with plenty of on-stage carolers, including a cast-led singalong before the play starts, plus songs with Murray's own lyrics, set by Billy Thompson to original tunes as well as familiar hymns and songs. Patrick Marion was on stage as pianist. You'll leave singing and humming.
If you didn't expect a review, chalk it up to Kathy Hannigan O'Connor and me spending a wonderful dinner and theater evening with my friends from UCSD campus journalism days, Mark Stadler and Shauna Stokes, along with Mark's spouse, Kim. Recently retired as a water authority executive, Mark's been teaching at our alma mater and CSU San Marcos about water politics and the founding of Comic-Con, in which he played a key role. Shauna's a retired official with the city of Chula Vista with many charitable entanglements, Kim a brilliant special education teacher.
Along with other college friends, Shauna, Mark, and I have been Zooming since March 2020, exchanging "Triton Times" and "Daily Guardian" stories and indulging our love of journalism. It's fair to say the germ deepened our 48-year friendship. God bless us, every one.