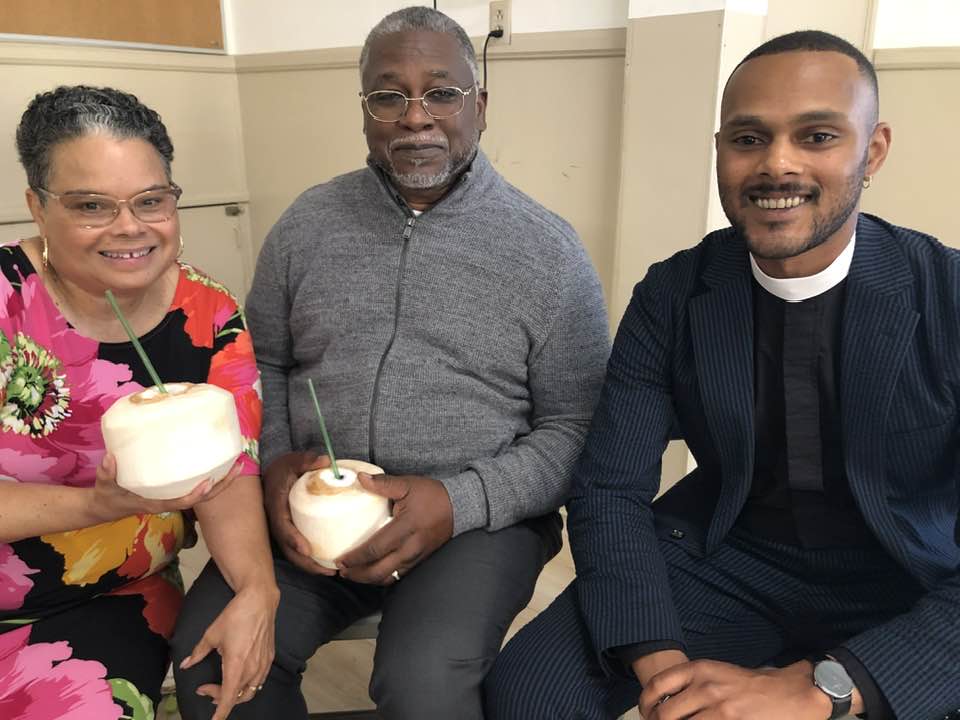 The Rev. Paul Anthony Daniels, the brilliant new rector of St Mary in Palms Episcopal Church, grew up at historic St. Ambrose Episcopal Church in Raleigh, North Carolina, his family's parish, on his mother Julia's side, for at least four generations. Established in 1868 as a worshiping community of St. Augustine's University, its first members were enslaved people emancipated at the end of the Civil War. The roster of distinguished former rectors includes the Rt. Rev. Kimberly Lucas, bishop of Colorado, and the Rev. Dr. Michael Battle, formerly of the the Episcopal Diocese of Los Angeles.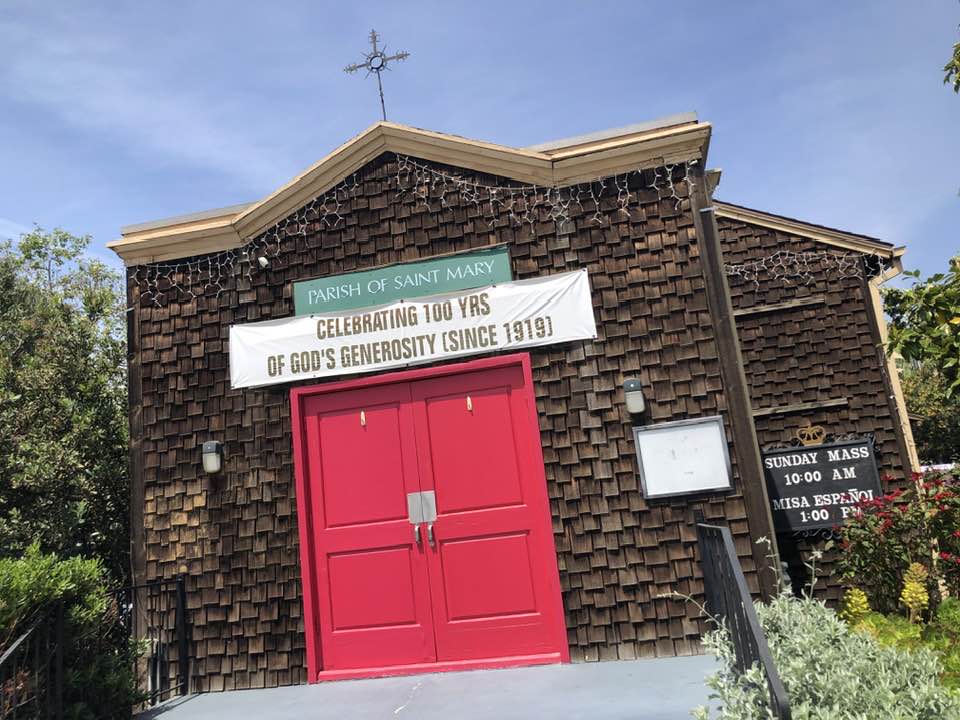 Next time I see Kym and Michael, I can't wait to ask about the amazing St. Ambrose Danielses. Fr. Paul's mom and dad were in the third pew this morning as I presided and preached at her son's Celebration of New Ministry. Paul's genial father, also Paul, grew up in the Baptist church. Julia is a forever Episcopalian Tarheel who saw Michael Jordan, from Wilmington, NC, come up at the University of North Carolina at Chapel Hill. I urged her to see "Air," the wonderful movie about how Nike signed him. After services, Julia told me with a laugh that both Pauls are, for reasons that pass understanding, UT fans.
Before Moorhouse College (Dr. King's alma mater) and Berkeley Divinity School at Yale, Fr. Paul attended Raleigh's Needham B. Broughton High School, which, he told me, was LSU and NBA great Pistol Pete Maravich's school. He balances his ministry at St. Mary's with work on his Fordham University dissertation about Christian mystics; hence his choice of the feast of Catherine of Siena for today's service.
St. Catherine said God is a sea in which we are the fish — so we are created, enveloped, nurtured, and borne along rather than judged and winnowed, good witness for anxious times. He's collaborating in that friendly, gracious spirit with this small, faithful, sturdy Anglo-Catholic parish near Culver City, itself over a century old. Paul is brimming with ideas for sustainability and enabling more people in St. Mary's' dynamic urban neighborhood to get to know the pretty church with the Cape Cod siding, exquisite worship and music, and loving heart.
Talk to St. Mary's folks and before too long you see the webs of mutual care and love. Co-senior wardens Kevin Liu and Debora Shuger are, respectively, a deputy Los Angeles county D.A. and UCLA history professor. I met two members the morning who are housing insecure, one living in his RV, the other a skilled mechanic who struggled during COVID and is now a member's housemate while conducting a popular ministry of offering chilled coconut water for special occasions such as today's festive reception, where junior warden Jai Joseph, whose coffee is unsurpassed in Christendom, presided.
Also starring today were Gabriel and Andrew, whom Kevin just finished training as acolytes, and a gospel trio, friends of Paul and his visiting seminary bud and our gospeller and litanist, the Rev. John Kennedy of St. Mark's Episcopal Church in New Canaan, CT. The ensemble led us in belting out "Sweet, Sweet Spirit," "Just As I Am," and "Great Is Thy Faithfulness," getting Paul's ministry among us off officially to a roof-raising start.
Read more about St. Mary in Palms here.