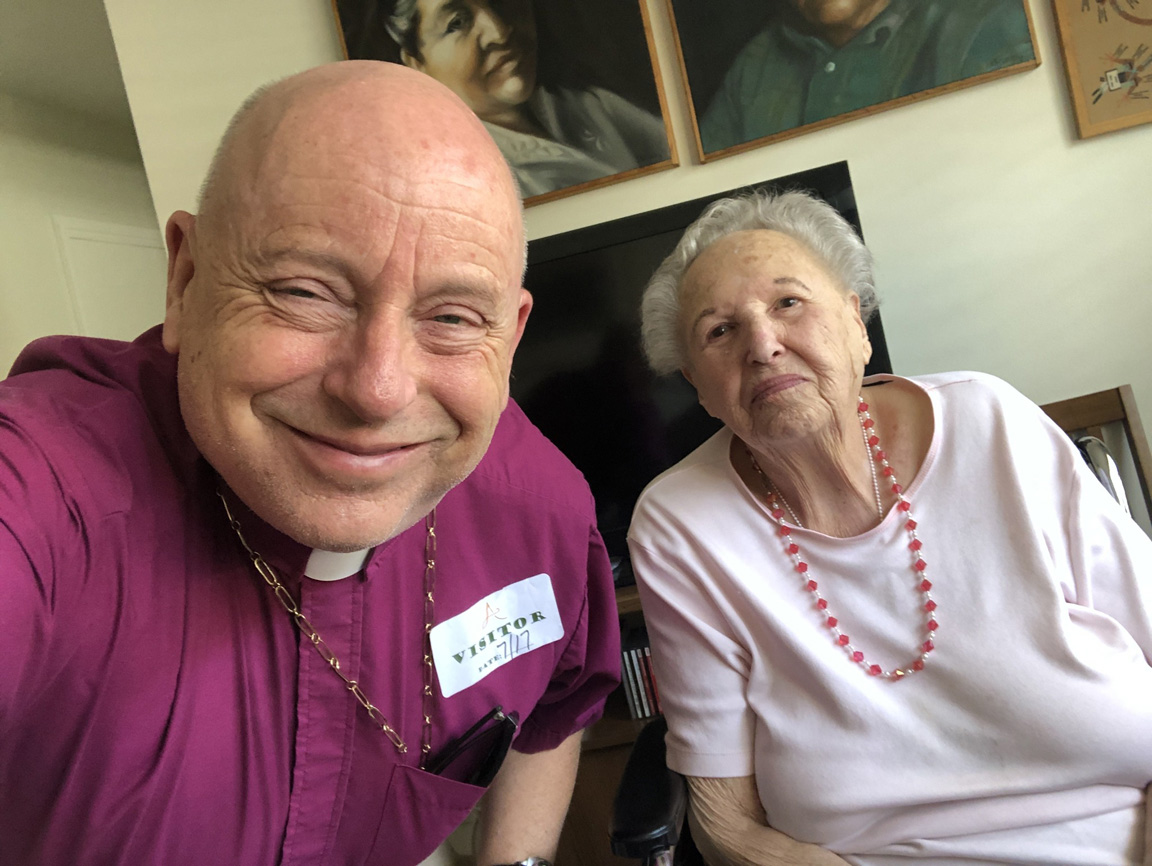 The Rev. Dr. Ellen Wekall, now 97, has advised four Episcopal Diocese of Los Angeles bishops, including me, which is to say a majority of the seven. Since another is due not long after her centenary, she stands a good chance of making it five out of eight. An NYU undergraduate in the fifties after her family arrived in New York City from West Germany in the late thirties, her advanced degrees are in social work and psychology. She helped my predecessors in many ways, including by interpreting psychological profiles of those seeking ordination. Among many other things, she's helped me better understand recent diocesan history.
Some days, she wonders why she's still here. I got one answer when I visited her yesterday in Alhambra, where she's in assisted living. For the truly great pastors and therapists, the work is life-long, and we do not know the day or the hour when it will end. Another of our colleagues was there, too, who's known Ellen since the early eighties, when she was in private practice and helped one of our colleague's children, who was acting out just a bit. And the doctor is still in. "Those who work here sometimes come talk about their lives and their problems," she said. I can relate to that, having learned things about myself while sitting at Ellen's knee. A former assisting priest at The Church of Our Saviour in San Gabriel, she's a strong supporter of its innovative rector, the Rev. Jeffrey Stoller Thornberg.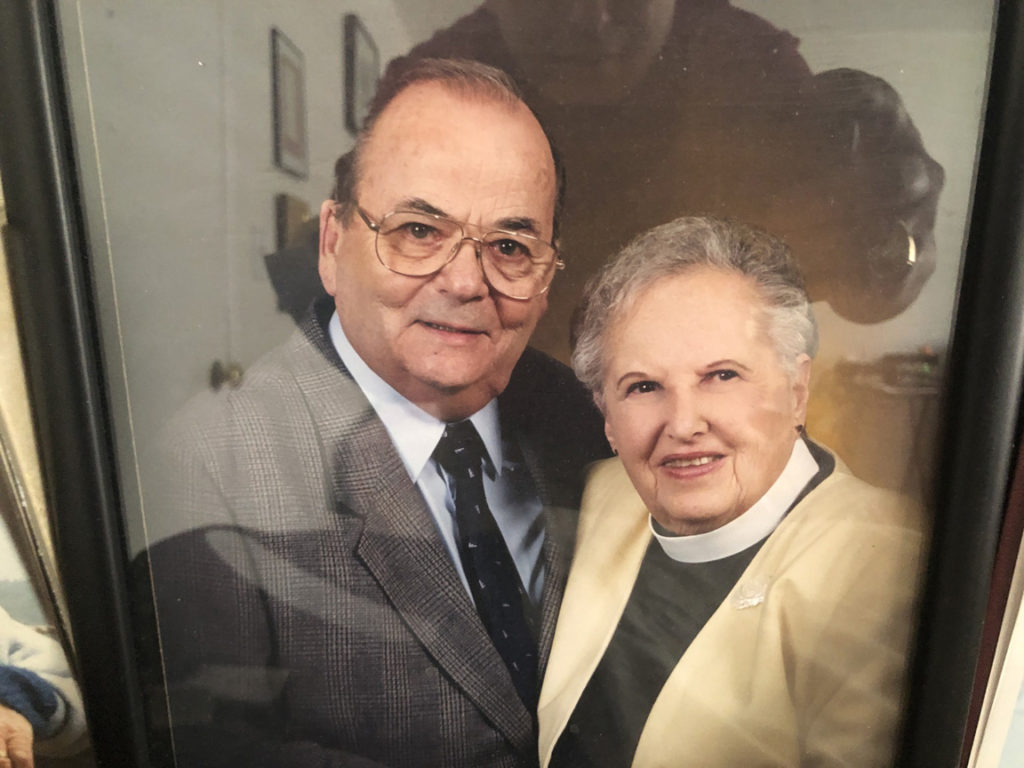 We also talked about her late husband, Gene, a legendary diocesan lay leader, recreational sailor, and devotee of meditation, which he first learned about from his priest spouse and taught to the incarcerated during his jail ministry visits. During and after his days as business editor of the "Orange County Register," Gene dabbled, Ellen said, in Orange County GOP politics, which wasn't always a good fit for this lifelong progressive. And yet she says she learned some things from him, too, and honed her gifts for seeing all sides of complex questions, an indispensable charism for building a healthy church. We're always learning, you see — especially if you're lucky enough to book an hour with Ellen.