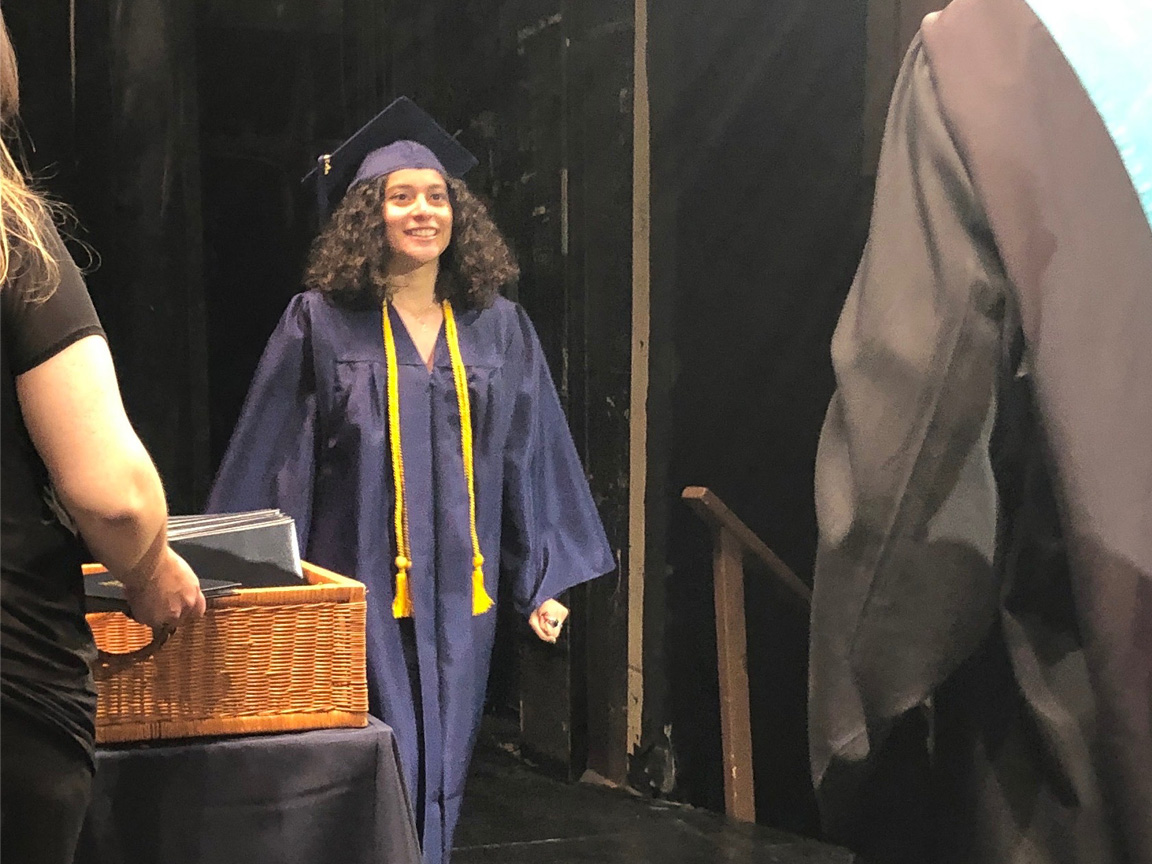 From the stage of the Dorothy Chandler Pavilion tonight, during Campbell Hall's commencement ceremonies, I was perfectly positioned to see an eruption of joy in the front row.
Because there sat graduating senior Viviana Rodriguez's family, and I knew something they didn't, namely that she would win two awards in a row, including the Bishop's Award — mine to present, on recommendation from the school's amazing chaplains, the Rev. Canon Norman Hull and the Rev. Joey Courtney.
They chose Viviana because of her community-building evangelism about storytelling and writing, which she exercised through a program enabling Campbell Hall high schoolers to work with students at LA-area public elementary schools. She's a gifted writer herself. Since she will matriculate at Williams College, in my remarks I took the liberty of telling her that Williams alums include nine winners of the Pulitzer Prize for journalism. I also looked up the room number and building of the "Williams Record," the weekly campus newspaper, founded in 1887, and told her that from my privileged perch at the podium as well. It was what my journalist mother would have wanted me to do — and this would have been her 98th birthday.
It was a special treat to see April Grayson Talton and the Rt. Rev. Chet Talton, sixth bishop suffragan of the Episcopal Diocese of Los Angeles, and their family, gathered in honor of another amazing graduate, their granddaughter Karryne Wilson.
Head of school the Rev. Canon Julian Bull (wearing his tartan tippet), board chair John Shallman, and high school principal Carolyn LaGaly presided with their usual grace and eloquence. Members of the class of 2022 hugged up a storm and presented one another with yellow roses.
According to my usual practice, for my closing prayer I shamelessly cribbed from the student speakers, who were brilliant: David Eick, Elianna Zeichick, and Zoe Maltzman. I invited the Divine One to take this sweet class (as John Shallman called them in his wonderful remarks), deepened in empathy by their pandemic sophomore and junior years, and put them to work right away, healing the world.