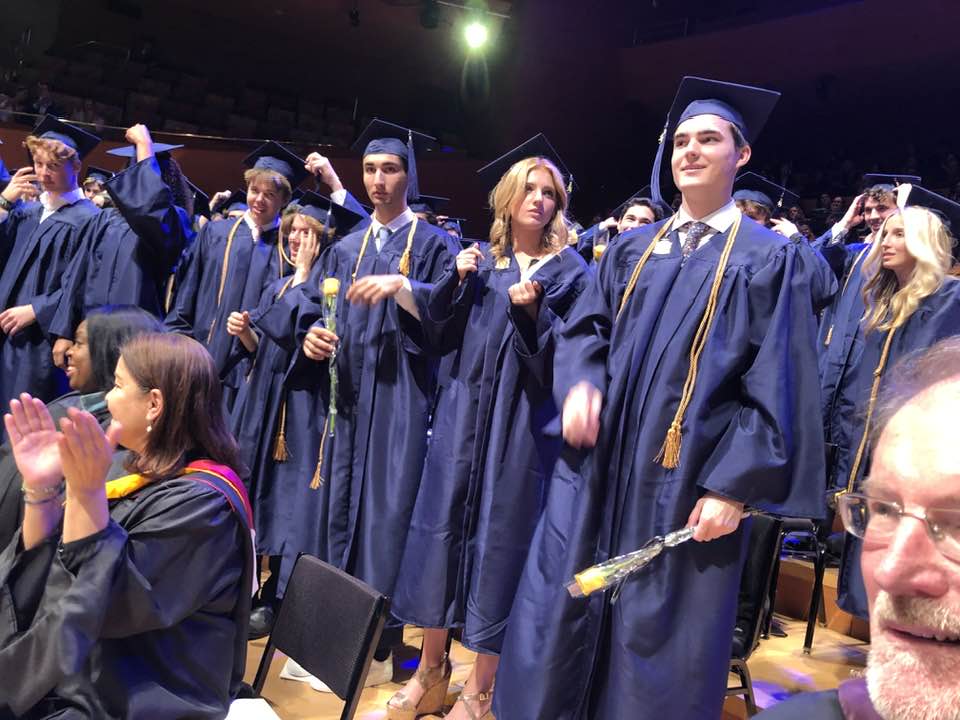 The summer before his freshman year at Campbell Hall, a renowned Episcopal Diocese of Los Angeles school headquartered in Studio City, Paolo Pesce lost his best friend to an auto accident. It posed a spiritual challenge with which he still grapples. He nevertheless became a school chaplain and earned such a reputation for kindness and curiosity that one teacher said, "It's as though there's a zone of joy that follows him around campus."
A gifted percussionist, he's headed to Berklee College of Music in the fall. Last night, at commencement ceremonies at Disney Concert Hall for Paolo and 132 other members of the class of 2023, I had the privilege of presenting him with the Bishop's Award, which recognizes spiritual maturity, the awardee chosen each year by Campbell Hall's chaplains, the Rev. Joey Courtney and the Rev. Norman Hull. I also took the opportunity to invite the crowd to give it up for the Rev. Canon Julian Bull, who has just completed 20 years as head of school (and it appears he's loved every minute of it).
While I didn't get a photo with Paolo, who was immersed in a zone of joyful congratulations after the ceremony, Kathy Hannigan O'Connor and I had a great chat with his proud mother and grandparents.