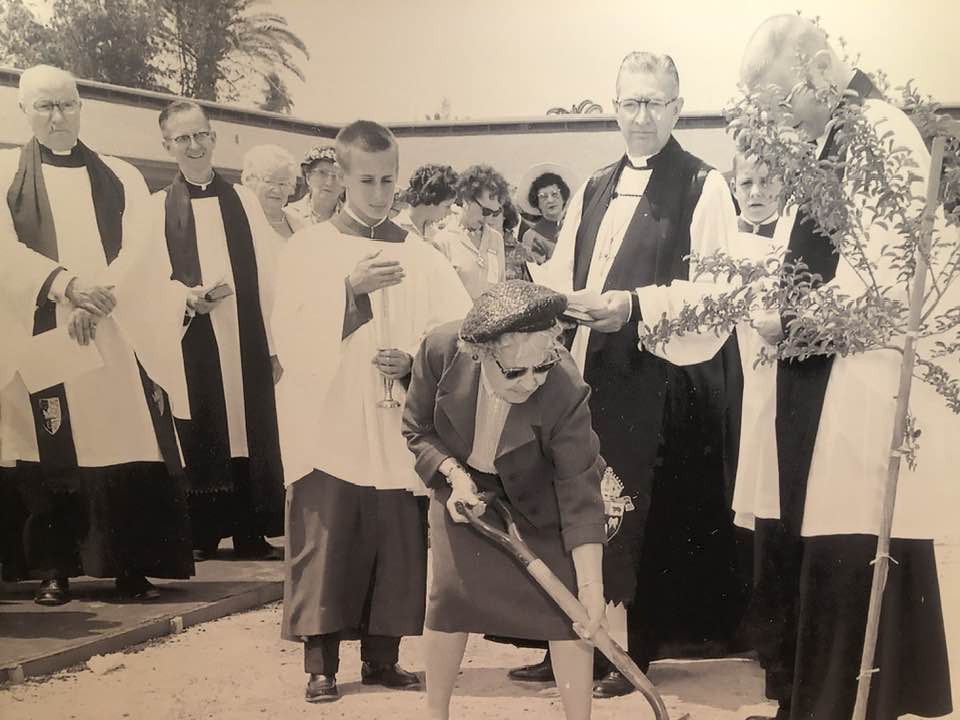 On Friday, as it does on Sept. 22 every year, The Episcopal Church remembered the legion of deaconesses who were set apart to care for those in need from late in the 19th century until the seventies, when we finally recognized that God called those of all identifications to be ordained and consecrated as bishops, deacons, and priests.
Episcopal Communities & Services celebrated deaconesses' day in style by throwing itself a 100th birthday party by way of a gracious afternoon reception at the Montecedro in Altadena. Mind you, this was a holy coincidence. ECS didn't pick Sept. 22 after checking the calendar of saints. But it was meet and right nevertheless, since our affiliated institution was born when one of our most famous deaconesses, Sophie Miller, persuaded the first bishop of Los Angeles, Joseph Horsfall Johnson, to establish a home for clergy members' widows.
Besides operating the MonteCedro and three other beautiful facilities in Los Angeles and Orange counties (read more here), ECS's dedicated board and staff have made an historic commitment to helping our diocese meet our goal of building affordable housing on 25% of our 133 ministry center, mission, and parish campuses.
As I wandered the beautiful MonteCedro halls yesterday, I ran into L.A. County Supervisor Kathryn Barger, who pledged her support for our initiative, and the Rev. Michael S. Bell, ECS's VP for housing and business development, who's already working with over a dozen churches to make it happen. One project is open, another will be soon, and a third has broken ground.
ECS's president and VP, James Rothrock and Sharon K. Pewtress, my amazing friends and colleagues these seven years, welcomed everyone, along with current and former board chairs Cathy May and Ed Johnson and board members the Rev. Tim Hartley and Canon Jim White. MonteCedro resident Sherman Telleen, former trustee of the Diocesan Investment Trust, and chaplain the Rev. Liz Gagnon Piraino, met guests at the door. It was a joy to compare notes about projects past, present, and future with two brilliant treasurers, the diocese's Canon Andy Tomat and ECS's Charlie Rahilly.