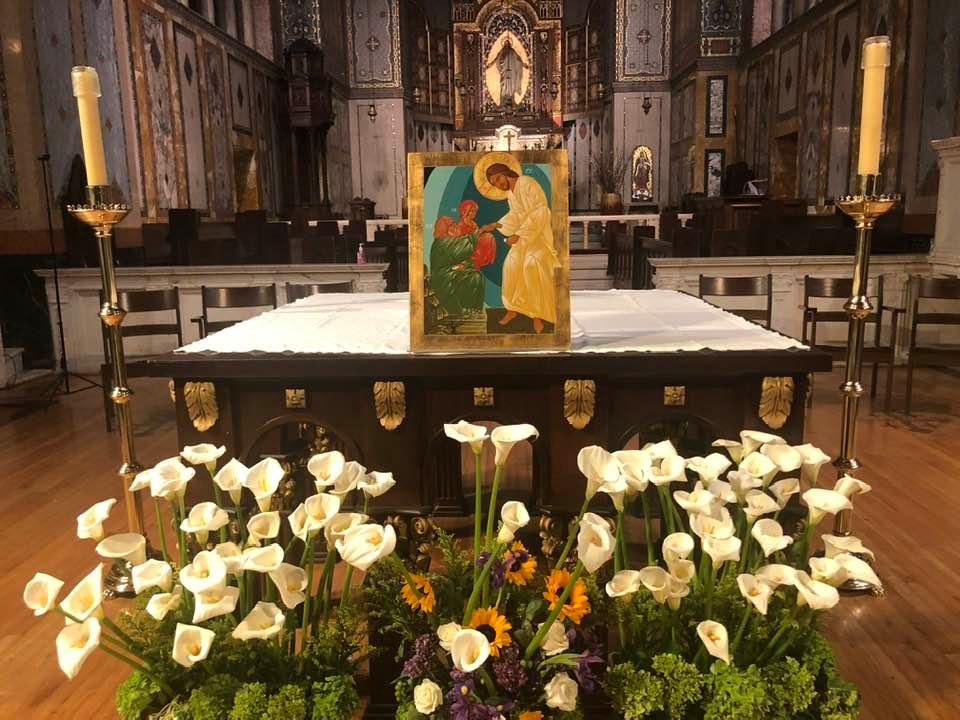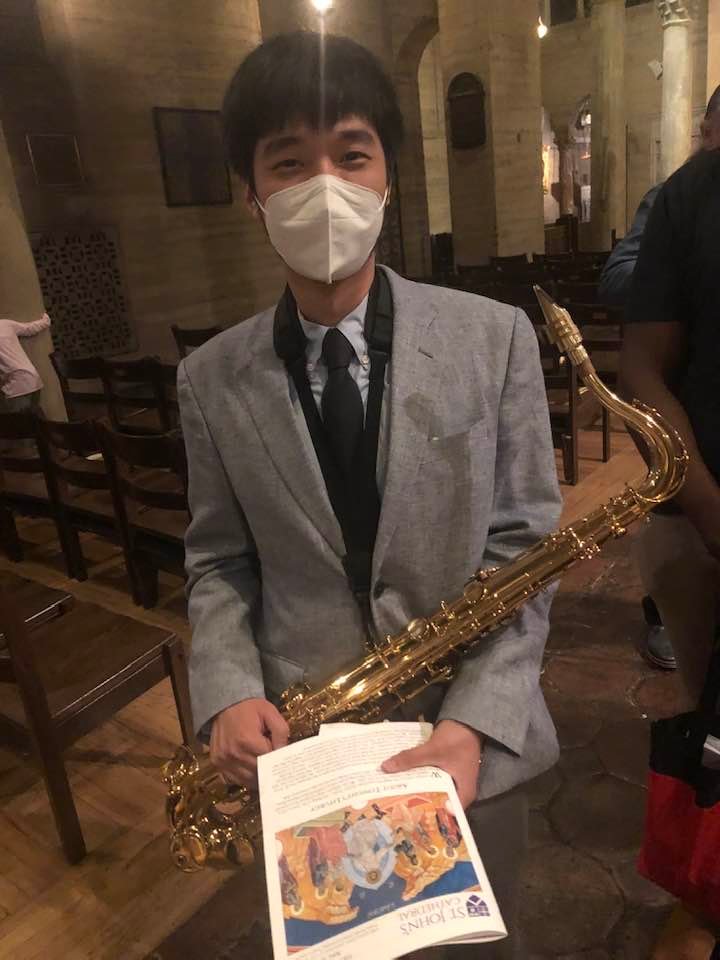 My scrapbook from the Great Vigil of Easter last night at St. John's Cathedral, where Toye, 29, was baptized (then clothed in an alb and brought up to the altar for communion), Jason, Roma, Ryan, and Heather confirmed, Caleb received, and Rob reaffirmed in his baptismal vows.
This ancient service is the principal one of the church year, beginning with the Exsultet, which magnificently proclaims the paschal mystery, and back-to-the-beginning readings from Genesis, Exodus, and Ezekiel as everyone holds candles lit from the holy fire.
As always, the cathedral music was magnificent, under the direction of Christopher Gravis. I was along to preach and celebrate and assist the co-deans and -rectors, the Rev. Canons Mark Kowalewski and Daniel Ade, in presiding. My fellow Holy Land pilgrim the Rev. Margaret Hudley McCauley was deacon of the mass.
A festive reception followed, where everyone congratulated Dr. Charlotte Borst, of the St. John's vestry and Corporation of the Diocese, on the Holy Week birth of her granddaughter, Zannah.
A special treat was St. John's member Dr. Jerry P. Abraham, national vaccine justice prophet, inviting his friend, Los Angeles mover and shaker Jacquelyn Dupont-Walker, a lay leader at Ward AME Church, for what she said was her first Great Vigil ever. Jerry told me that he and his team at Kedren Health will be coming your way soon with their mobile second booster clinic.
Because that's what Resurrection people do: Glorify God and care for God's people. Alleluia! Christ is Risen! The Lord is Risen indeed! Alleluia!