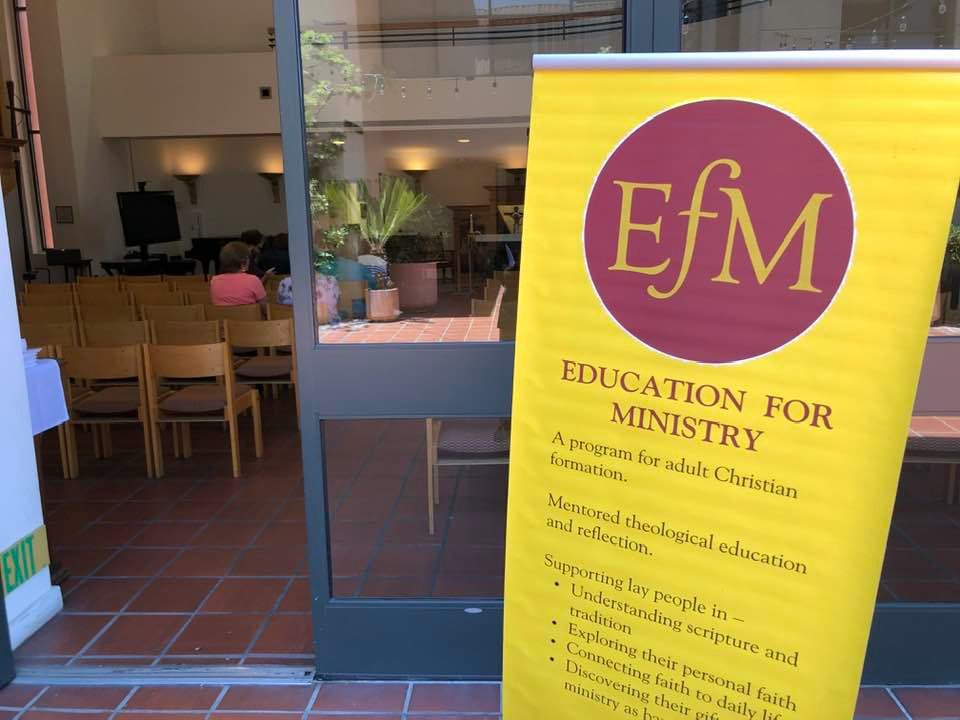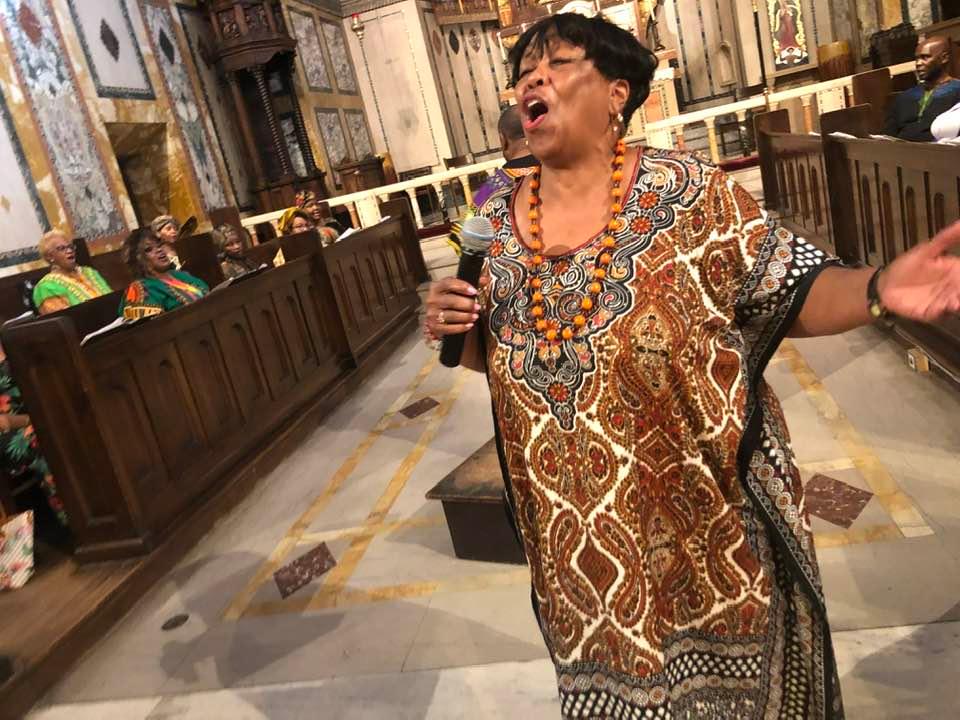 Big doings today at our Episcopal Diocese of Los Angeles HQs, beginning with the first in-person graduation ceremonies since 2019 for our four-year EfM Education for Ministry students, who devote long hours to seminary-quality programs in scripture, church history, theology, and Christian ethics.
Pandemic notwithstanding, 89 completed the course in 2020, 2021, and 2022. Twenty were present at today's ceremony at St. Athanasius' Episcopal Church, Echo Park at St. Paul's Commons, Echo Park.
After a brilliant sermon by All Saints Church's Kathy Mazar, one of our graduates, I offered each a blessing and word of congratulations and then celebrated Holy Eucharist. Also from All Saints, Grace Chung played organ. Gary Leonard is our diocesan EfM coordinator. Wayne Kempe oversaw the liturgy. Gary tells me 150 students are in 20 EfM cohorts around the diocese right now. To learn more, go here.
Then over to St. John's Cathedral for our first-ever diocesan celebration of Juneteenth, commemorating the day — June 19, 1865 — when a Union general announced to a group of enslaved people in Galveston that they were free. Organized by the Program Group on Black Ministries and the H. Belfield Hannibal Union of Black Episcopalians, the service featured Canon Chas Cheatham (just in from Atlanta) and the Episcopal Chorale (comprising choristers from our historically Black churches, among others), a rousing sermon by the Rev. Guy Leemhuis, and a libation ceremony offered by Deacons Margaret Macauley and Dominique Nicolette Piper. I was along to preside, say a few words of welcome, and sing my heart out.