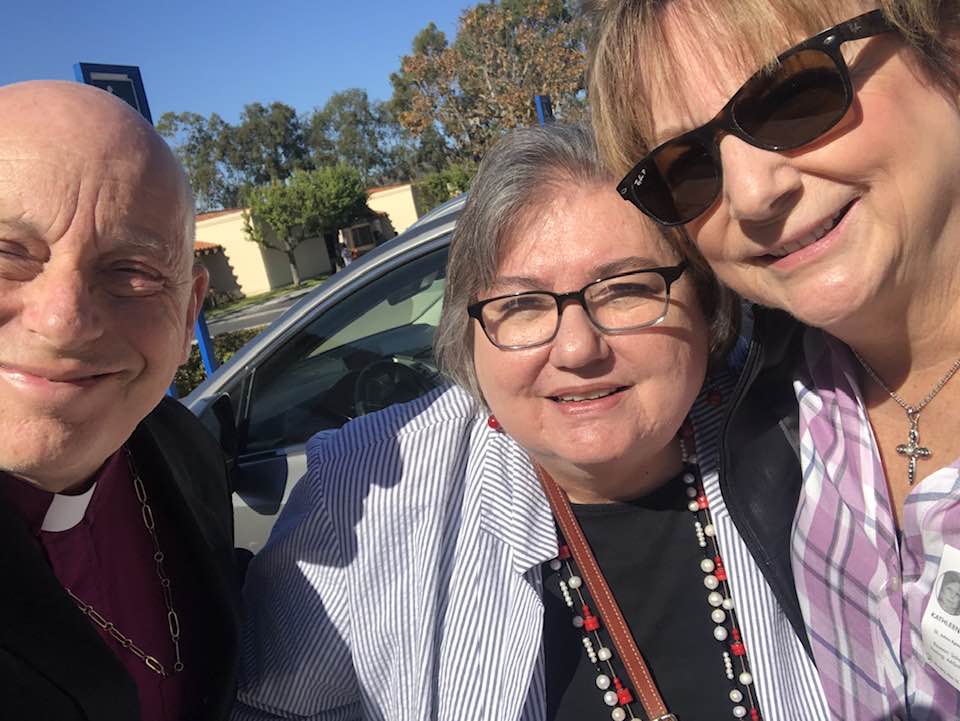 Nearly 16 years ago, Cindy Michaels Drennan, beloved former church administrator at St John Chrysostom Church, had what may have been the weirdest job interview in the history of The Episcopal Church. Then the St. John's vicar as well as director of the Nixon library, I asked her to come chat in my office in Yorba Linda. Then I took her upstairs to the museum to meet director Ron Howard and screenwriter Peter Morgan, who were doing research for "Frost/Nixon."
It was a foregone conclusion that Cindy would get the part at St. John's. She was and is a legendary lay leader in the Episcopal Diocese of Los Angeles. Her work at the church ended Oct. 31.
This morning, interim head of school Michael Pratt and chaplain Patti Peebles built an all-school chapel around giving thanks for Cindy and invited Kathy Hannigan O'Connor and me to attend. I preached about Cindy's virtues as a teacher, friend, and believer. She had chosen Philippians 4:4-9 ("Rejoice in the Lord always"), enabling me to teach the students a little Latin (say it with me!): "Gaudete!" Rejoice always, and give thanks for this good and faithful servant.