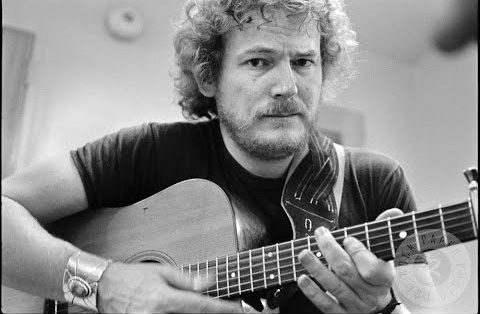 My balladeers, my indispensable companions along the way, are starting to hurry on up ahead. At 84, Gordon Lightfoot, who died today in his home town of Toronto, was still touring. I knew he'd reached the frontier three weeks ago when his people suddenly announced the cancellation of his remaining 2023 dates. That soaring baritone, those wry lyrics and velvet melodies, his jangly 12-string and steady Travis picking — now he belongs to the rock of ages.
I first copped to Bob Dylan's favorite songwriter during his middle, Reprise Records period, thanks to an album called "Old Dan's Records" (1972). In "Same Old Obsession," a gorgeous tune accompanied by piano and strings, Lightfoot sang:
There's peace in the meadow, the sun shines like gold
And if she were with me there'd be peace in my soul…
But the creatures of evil have captured her heart
And that same old obsession still keeps us apart
I didn't know what was going on there except that life messed with love. Temptations on the road messed up at least two of his three marriages, as did his drinking, which, his biographer discloses, was triggered by Gordon being a lot more unsure of himself than one might expect. He got sober in 1982. As far as I'm concerned, he never made a bad record or gave an interesting interview.
I saw him twice, both shows in Anaheim. In April 1975 he said he was sure we were agonizing about the end of the Vietnam war (few of us were) and complained that, on the single of "The Wreck of the Edmund Fitzgerald," the record company had cut out a measure of instrumental break that he'd quite intentionally put between each line. In 1993, he was touring behind a gorgeous album of new songs (plus one by Dylan), "Waiting For You," that included an enigmatic reflection on the first Iraq war that was as close to an antiwar song as my non-topical troubadour could manage:
Drink yer glasses girls and boys
It's time to hit the sky
To the tune of thunder
There's no time to wonder why
I also loved him for loving Arizona. "Carefree Highway," from "Sundown," is near Phoenix. "Ten Degrees And Getting Colder" is about a roadhouse singer who falls in love with the wrong person after an Arizona show and ends up trading off his Martin for undisclosed reasons. No guitar, no show, no service. He's last seen near Boulder Dam, trying to hitch home. He finally made it. Tonight he's singing with the angels.