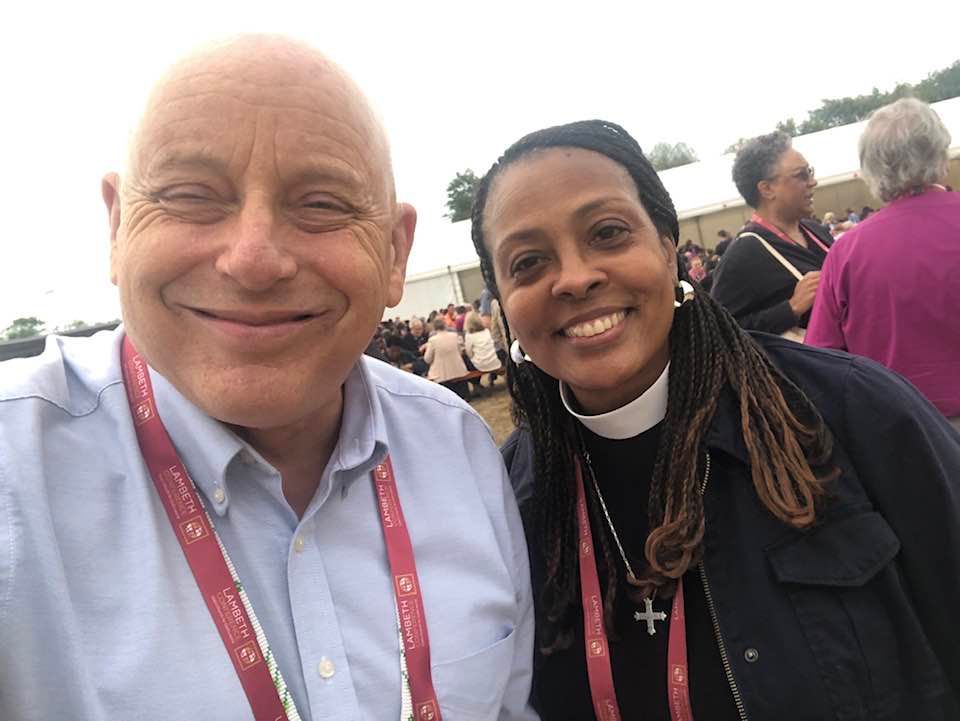 It's Thursday morning at the University of Kent, and the Lambeth conference will be in retreat today, with separate programs for bishops and those spouses who have been invited (same-gender spouses are being kept away). Bishops go to Canterbury Cathedral for worship, including Holy Eucharist, and three addresses on 1 Peter, the chosen text for this 15th roughly decennial gathering of Anglicans, this year from 162 countries.
The Episcopal Church bishops met separately yesterday afternoon for a prayerful discussion about next steps. Informal conversations reveal continued concern about last week's last-minute announcement that we'd be asked to weigh a damaging and deeply dividing resolution from 24 summers ago that identified homosexual activity and same-gender marriage as non-biblical. In response, conference planners have redone the document ("Lambeth Calls," available here) with this carefully crafted passage, earlier announced by the Rev. Canon Susan Russell, an ecclesial Shanghai Communique, acknowledging irreconcilable differences of outlook as well as a commitment to remain in communion across difference, with neither view imposed on the other:
"Many Provinces continue to affirm that same gender marriage is not permissible. Lambeth Resolution I.10 (1998) states that the 'legitimizing or blessing of same sex unions' cannot be advised. Other Provinces have blessed and welcomed same sex union/marriage after careful theological reflection and a process of reception. As Bishops we remain committed to listening and walking together to the maximum possible degree, despite our deep disagreement on these issues."
No one thinks the controversy is behind us, here at Lambeth or in days to come. Bishops are deeply curious about the process that produced the now-abandoned language. But folks now feel our conversations in Bible study and fellowship groups have a worthier starting point. As urged by conference planners over the last year, we came to listen to one another and our colleagues from around the world. We're relieved conference planners listened to us.
Yesterday was a time for opening ceremonies presided over by Archbishop of Canterbury Justin Welby, a quick trip through the exhibit hall (does anyone remember exhibit halls?), reconnecting with on-line fellowship groups that met over the last year, and encountering old friends and new (including Bishop-elect Paula Clark of Chicago, preparing for her consecration in September and sending love to her friend forever, our own Rev. Rachel Nyback).