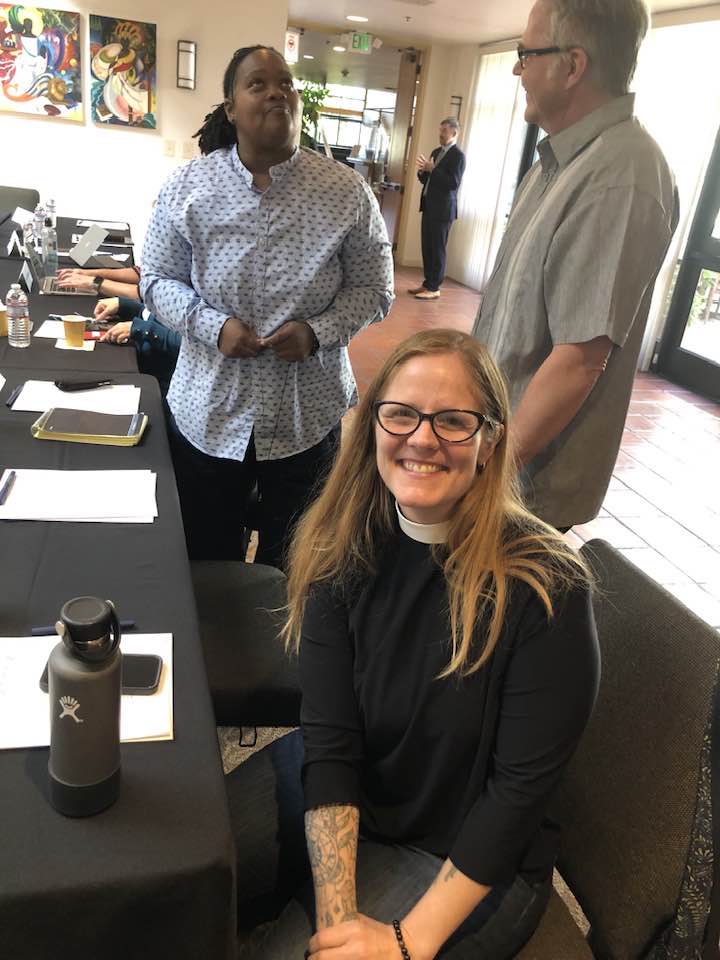 President Bill Clinton's voice was heard welcoming guests Thursday afternoon at St. Paul's Commons, Echo Park — on video, of course. It was the kickoff of the Clinton Foundation's eight-month summit for Los Angeles-area faith leaders, deepening our understanding of the addiction crisis sweeping the United States. Among other things, we'll learn how to treat a life-threatening fentanyl OD on the spot (the drug is so powerful that sufferers are likely to die before paramedics arrive).
Driven by the opioid scourge and all the anxieties that plague our country, ODs killed 109,000 Americans in 2022. They're the leading cause of death among Californians aged 15-44. In 2021, 2,741 Los Angeles County residents died from ODs. Young men of African descent are disproportionately affected. The good news is that seven out of ten addicts will eventually find their way to long-term recovery. Nearly 30 million are in recovery now (including for both drugs and alcohol).
The statistics, and an altar call for putting faith communities on the front lines, came from the Clinton Foundation's Chris Thrasher, himself an addict in recovery. About 20 of us, a cross section of the interfaith and ecumenical community, were tapped to participate. My colleagues the Rev. Jessie Smith of St. Ambrose Episcopal Church in Claremont and Canon for Common Life Bob Williams were also aboard.
During check in, we talked about how addiction had touched our lives and described what we hoped to learn in the months ahead. We're expected to attend nine more three-hour sessions, once a month through June. Our work will include planning a local ministry or program using $2000 each in Clinton Foundation funding. We can send a substitute to some meetings if we have to. Let me know if you'd like to learn more and be on the list.