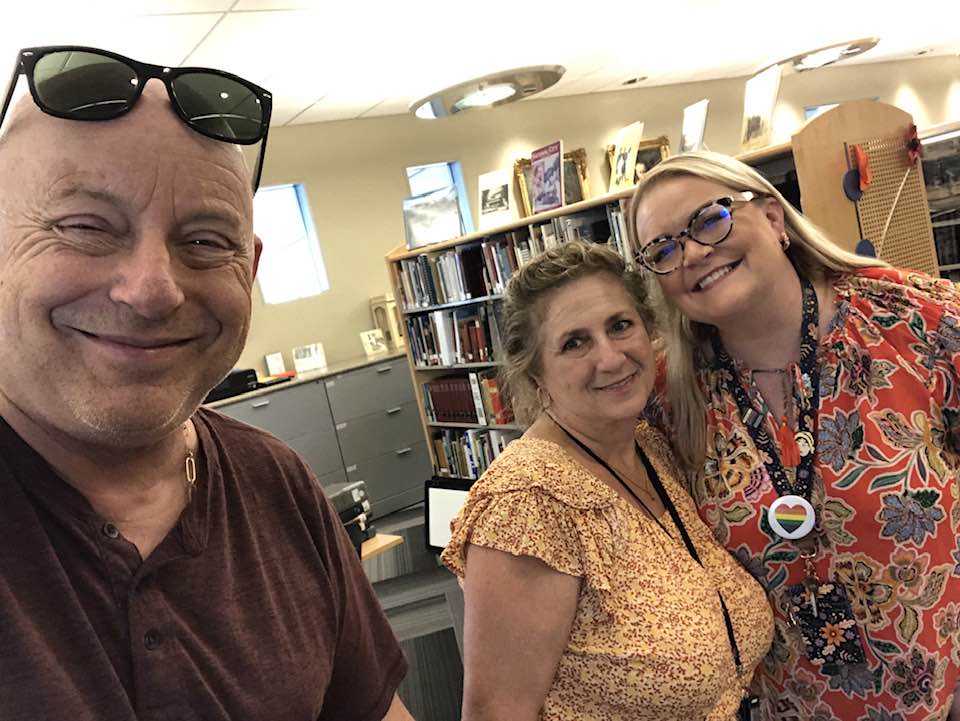 For a year in the late seventies, I was on the beat in National City, a working class town south of San Diego, getting my parents' vocation of journalism out of my system while taking a break from college.
It had more to do with college needing a break from me. Like Sen. John Blutarsky in "Animal House," I was a seven-year undergraduate. Until my days at The Star-News, which covered all the towns in San Diego's South Bay, I had trouble getting to class and getting papers in on time. But I don't think I ever missed one of managing editor Johnnie Lou Rosas' deadlines. After she sent me to National City, I filed maybe ten stories a week and took most of the photos for the edition's two weekly issues. My colleague was the late Barbara Jones, who ran the office, covered schools, and generously offered story tips.
Behind her desk down in Chula Vista, at the paper's Third St. headquarters, Johnnie Lou was a tough editor with a big heart. One of her pet peeves was a reporter writing, for instance, "type of car." She always crossed out the preposition. I never quite agreed, but I think of her whenever the usage comes up, such as when I'm writing this type reflective post.
I looked around National City again yesterday. If you're driving south on the 5 toward San Ysidro, look for signs for the "mile of cars," the city's famous vacuum cleaner for sales tax revenue. As city council member and an iron-fisted mayor, the late Kile Morgan championed it and dozens of other projects. He used redevelopment authority to turn a golf course into a shopping mall and lobbied the feds incessantly for funds for new sewers and affordable senior housing.
I loved covering Kile, who fell in love with National City after landing there during the Depression. He had a heart for historical preservation, thus Heritage Square, with its block of townhouses from the 1880s. You can also see the home of the city's founder, Frank Kimball, the first in San Diego with indoor plumbing.
In the local heritage room on the second floor of the city's beautiful new library, you'll find a portrait of Kile (whom I eulogized when he died in 2009) and his soft-spoken, politically astute spouse, Donna. Tiffany, the librarian, got out some bound issues of the "Star-News" I'd worked on, enabling me to read and wince. I also learned that founder Kimball was an essential benefactor of beautiful St. Matthew's Episcopal Church (National City, California), built in 1887 out of Georgia pine and California redwood.
Lunch was at the BBQ Pit on Plaza Blvd., which used to be right across the street from my office. It was my favorite when I needed to keep my energy up to beat Johnnie Lou's immovable deadline for copy and art. And God bless her. In the fall of 1978, she sent me back to college with a measure of self-confidence that made all the difference.