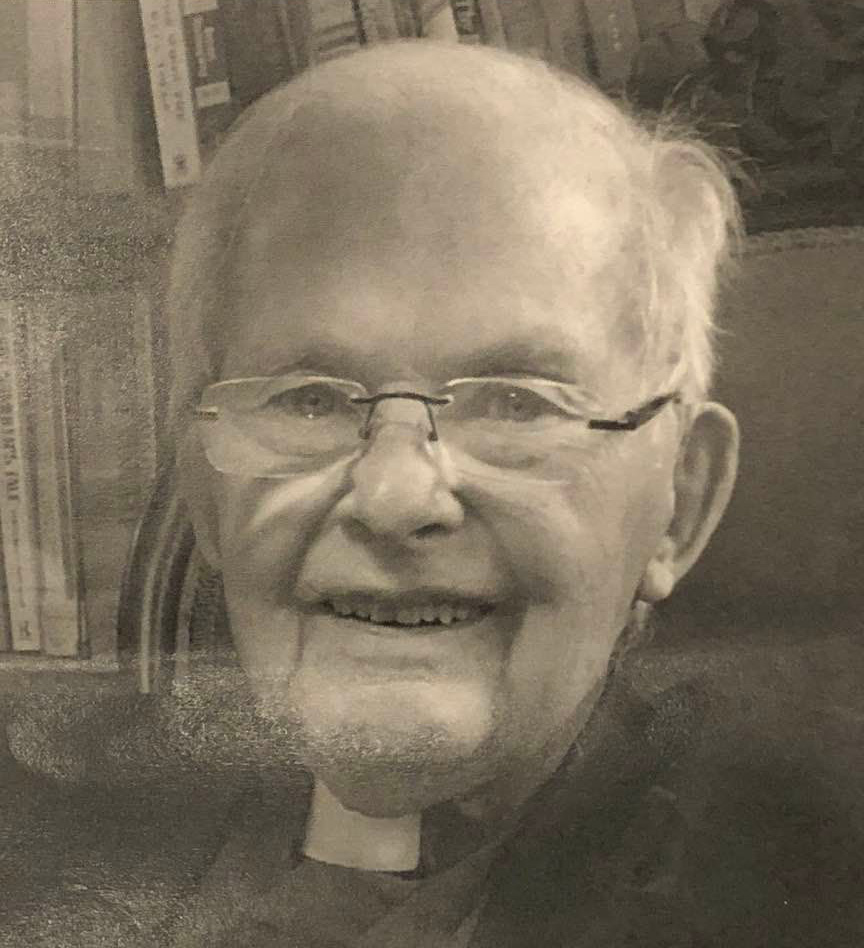 Born and raised in New York's Finger Lakes region, on a Depression-era farm with no electricity or indoor plumbing, the Rev. Donald Stivers, who died June 28 at age 98 after devoted ministry in the Episcopal Diocese of Los Angeles, knew he wanted to be priest before he was graduated from high school.
World War II intervened. He was drafted before he started college, landed on Omaha Beach, and battled all the way to Germany. From a riveting biography written by his son, Michael, we learned that his conscience ached when he saw the damage done to civilian neighborhoods by the big guns of his 256th Armored Field Artillery Battalion.
After ordination, Don served churches in New York State and Boulder City before hearing the call to be rector of Christ the King Episcopal Church – Santa Barbara. He retired in 1991, becoming a fixture at All Saints Episcopal Church in Montecito and Mt. Calvary Retreat House, where he loved saying mass on Wednesdays at noon.
Mt. Calvary's longtime prior, the Rev. Adam McCoy, offered a graceful homily today at a celebration of Don's life at Trinity Episcopal Church in Santa Barbara. Everything was beautifully arranged by Trinity's rector, the Rev. Elizabeth Molitors, and Don and the late Florence Stivers' daughter, Margaret Stivers, now a postulant for holy orders. Assisting were the Revs. John Draper, Gary Bradley, Israel Anchan, and Thomas Jayawardene and Trinity's former rector, the Rev. Canon Mark Asman. Director of music Thomas Joyce did the honors on the mighty Trinity organ.
I was along to preside and celebrate Holy Eucharist, even more of a mountaintop experience than usual after Margaret's stirring opening reflections about Eucharist as the cornerstone of her father's faith and then Adam describing him as a "eucharistic evangelical." Years ago, he told Margaret he wanted his celebration of life to be joyous. And so it was, also thanks to Michael's reflections on Don's unfailing sense of humor.
At a reception after the service, I chatted with Margaret and Hartley Stivers, whose heavenly covenant took shape in the skies. Hartley was the pilot during the 22 years Margaret worked as a wing walker in airshows and movies. It was a joy to meet Don and Florence's grandson, Alex, just graduated from college, and granddaughter Louise, studying political science at UC Davis.
Accompanying Gary Bradley was his spouse, my Bloy House – The Episcopal Theological School at Los Angeles buddy the Rev. Peg Bradley, who is battling Alzheimer's disease. Peg watched Gary carefully as he read out God's deathless promise, conveyed to the prophet Isaiah: "Then the Lord God will wipe away tears from all faces."