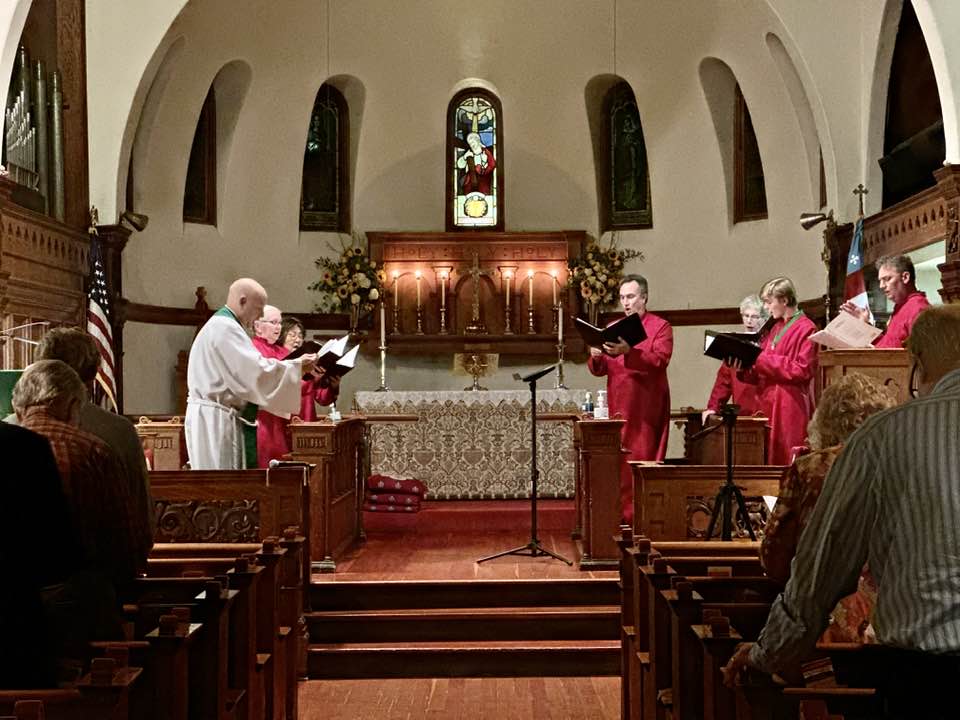 Episcopal Church of the Messiah, Santa Ana, calls its 2023 stewardship campaign "Renovating the Spirit." Last night parish leaders, spearheaded by history professor and former Episcopal Diocese of Los Angeles Standing Committee member Anne Wohlcke, invited me to give a dinner talk about how to draw up a blueprint for one's spiritual health in today's world.
Hammering away at the construction metaphor, I proposed five pillars: Know yourself (especially your insecurities and triggers), know our story (the Word as Episcopalians receive it, and the whole Christian church's checkered history), know others (especially across widening chasms of difference), know the world (by reading the news instead of watching cable, if at all possible), and know God daily (through prayer and mediation).
Afterward we went from parish hall to church for a lovely service of evening prayer organized by Anne's spouse, David Sheridan, Messiah's director of music and liturgy these ten years and also a history professor. The choral ensemble and Messiah organ, with Joyce Wright Dery at the keyboard, sounded wonderful.
It was good to be with Messiah's gracious rector, the Rev. Abel Lopez, and reflect with old friends and new on Stephen Bruce and Bishop Diane Jardine Bruce's Messiah legacies as well as my own year as a ministry study intern nearly a quarter century ago, during the rectorship of the Rev. Canon Bradford L. Karelius. My only worry going to Messiah and trying to sound smarter than I am (know your insecurities and triggers!) is that longtime member and Pulitzer Prize winner Jack Miles is usually in the audience. He and Kitty were peerlessly kind nevertheless.