I had such a rich weekend around the Episcopal Diocese of Los Angeles! Just four photos for now.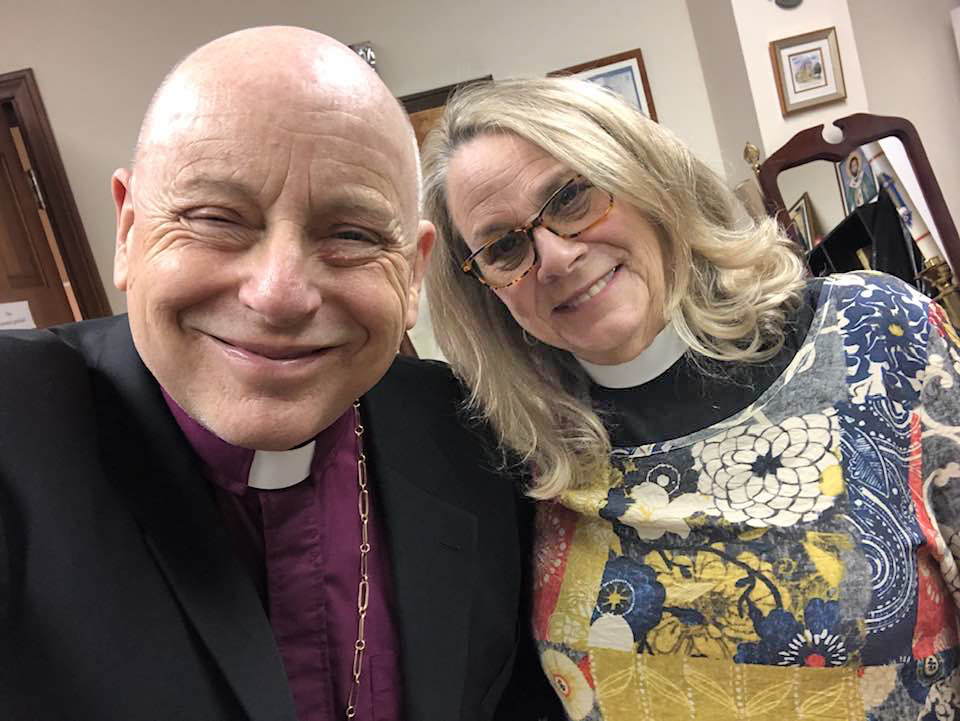 Saturday morning at The Church of the Epiphany in Oak Park, presiding and preaching at the celebration of the not-so-new ministry of their wonderful vicar, the Rev. Jamie Barnett, a spiritual director and CBS Studios grip turned priest who, after the death of her beloved daughter, Ashley, on a cruise ship, launched a ministry of accountability at the federal level that has made cruising safer for everyone.
Saturday afternoon and evening at pilgrim Kathy Hannigan O'Connor's and my house in Pasadena, aka your episcopal residence — a fellowship and logistics pizza party for those traveling with us to Israel and Palestine in March.
Down to St. John Chrysostom Church, where I was vicar from 2004-17, Sunday morning to preach and celebrate at their patronal feast — and say hi to brilliant lay leaders such as former Sunday school director Sheryll Tello Grogan and Bloy House, The Episcopal Theological School at Los Angeles, Dean Linda Tolin Allport.
Wrapping up this evening at The Church of Our Saviour in San Gabriel with the Rev. Jeffrey Stoller Thornberg, the rector, at a moving vigil in memory of those murdered in Monterey Park. The Rev. Fennie Hsin-Fen Chang presided and brought a choir from St Thomas Episcopal Church, Hacienda Heights, CA, the Rev. Katherine Feng preached an energizing word, and 11-year-old Joseph helped with the liturgy. He blessed the Rev. Tim Hartley and me afterward. I will recommend that the Commission on Ministry make sure it always has an email address for this dude.