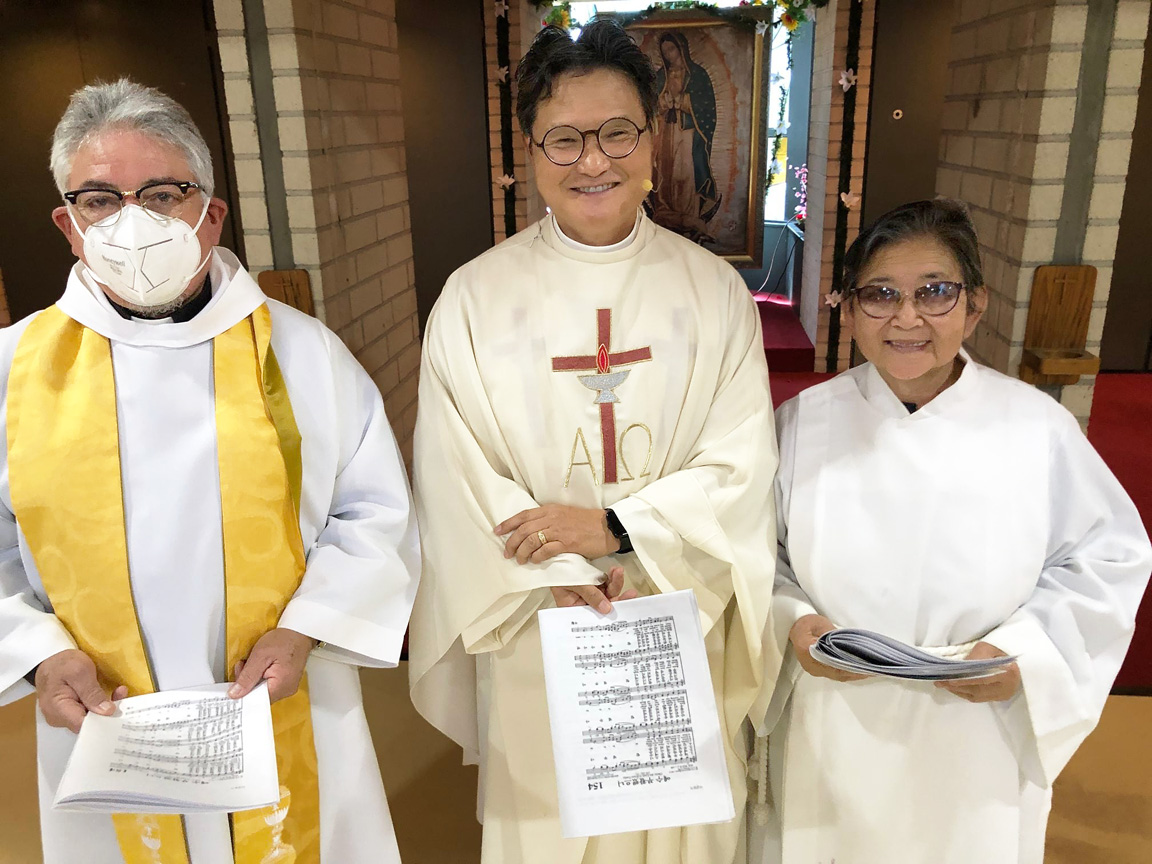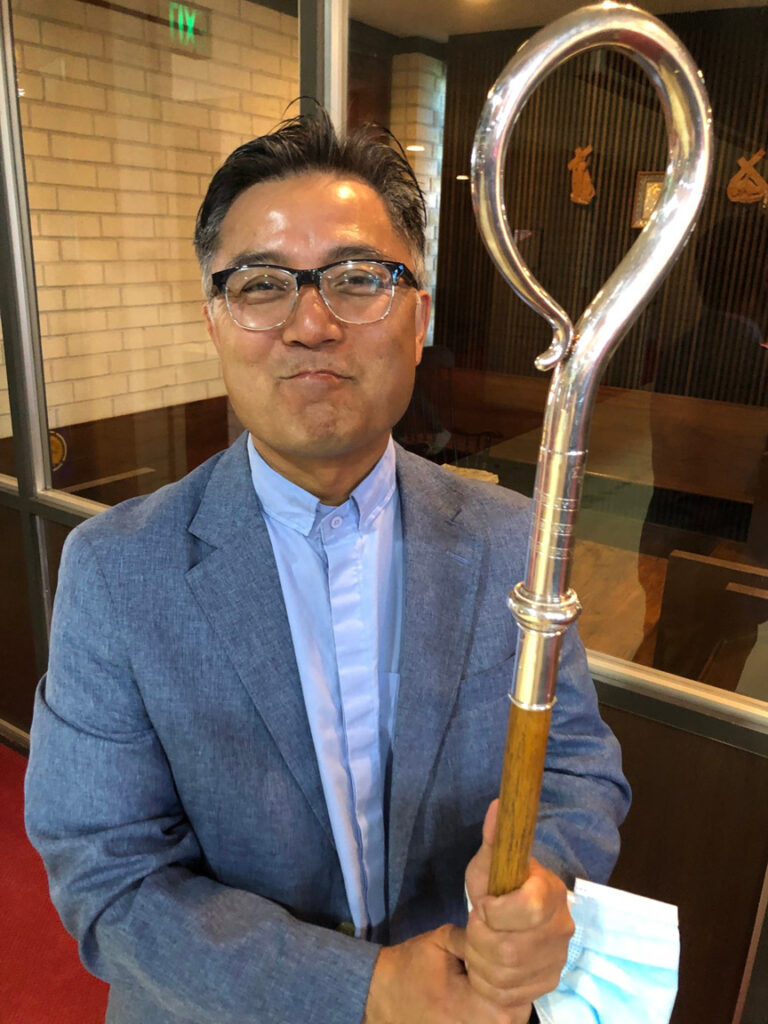 What makes a church successful? Full coffers and pews? I wouldn't turn up my nose at it. Yet this morning at St. Anselm's Episcopal Church in Garden Grove, success according to another metric was manifest in a liturgy offered in English, Korean, Spanish, and Vietnamese to a congregation that succeeds at igniting the Holy Spirit's power by resembling its neighborhood.
The vicar, the Rev. Dr. Thomas Lee, had us finish United Methodist style with "Christ the Lord Is Risen Today" in English and Korean — the familiar tune, with the fourth verse credited to Charles Wesley, which Episcopalians generally sing as the third verse of "Love's Redeeming Work Is Done": "Made like Him, like Him we rise/Ours the cross, the grave, the sky."
Made like God indeed. We altar ministers were belting it out at the back of the church. We were definitely feeling it. What made the presence of God so palpable, at least for me, was the realization that while many in the congregation couldn't understand one another, it wasn't a sufficient reason not to remain together as a community. The Episcopal Church will rise if we learn from the collective courage of St. Anselm's.
I preached and celebrated in English and Spanish. Fr. Thomas put out Korean and Vietnamese translations of my sermon, and the bulletin had all four languages. The Rev. Roberto Limatu, vicar of Emmanuel Episcopal Church in El Monte, assisted before heading out after a quick lunch for his other church. As he has for 40 years at St. Anselm's, John Goodrich, a retired elementary school teacher who was born at St. Joseph's Hospital in Santa Ana, played piano. Reuben and Santiago joined on guitars for "Vienen con Algeria" and the service music. Hyo Young Kim, who works for a transportation company, served attentively as my chaplain.
Like the liturgy, lunch was multiculturally competent and absolutely delicious. Thomas's spouse, Nicole, an elementary school teacher in Fullerton, showed off photos of their first grandchild, Ian, born earlier in the month in the Bay Area. I sat with St. Anselm's members who remember the days of legendary rectors the Rev. Canon Samir Habiby and the Rev. Wilfredo Benitez.
Money is always tight at a mission church such as St. Wilfrid's. I don't wish to idealize the difficulty of sustaining and managing it. It's not a model that works everywhere. And yet Fr. Thomas sent me home with a $1,800 check for Episcopal Relief & Development's Ukraine fund, raised at a recent concert featuring the Young Artists Orchestra. Exciting sustainability and community outreach plans are underway. All in all, It felt like Easter, and you know what I mean by that, because it's the best feeling in the world. Read more here.