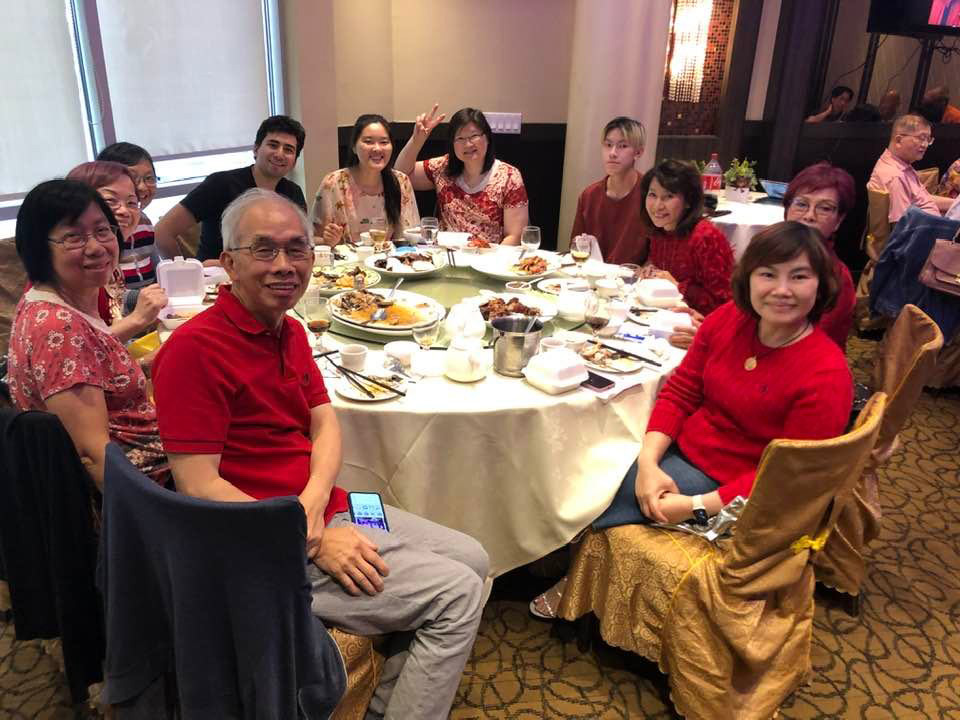 Thirty nine years ago, St. Gabriel's Episcopal Church in Monterey Park became a mission, serving folks from Hong Kong by and large — and nine years later it was a parish, which, if not an Episcopal Diocese of Los Angeles record, is definitely something to celebrate.
Kathy Hannigan O'Connor and I were aboard this evening in Alhambra for an eight-course banquet marking both anniversaries. Priest-in-charge the Rev. Canon Ada Wong-Nagata, with deep roots at St. Gabriel's, and senior warden Anne Cheng were gracious hosts.
Our other seat mate was Phoebe Pao, widow of the Very Rev. Benjamin Pao, St. Gabriel''s founding vicar and rector, who shared a wealth of history as we watched a video comprising photos she had curated. Also aboard was a longtime friend of St. Gabriel's, the Rev. John Phalen, and his spouse, Sherry, an acupuncturist whose family was persecuted during China's Cultural Revolution.
St. Gabriel's also welcomed leaders of the Agape Bible Mission Church, which worships at St. Gabriel's. Celebrating this example of practical ecumenism was an a fitting thing indeed on the feast of the Pentecost, when the church prays for Christian unity.