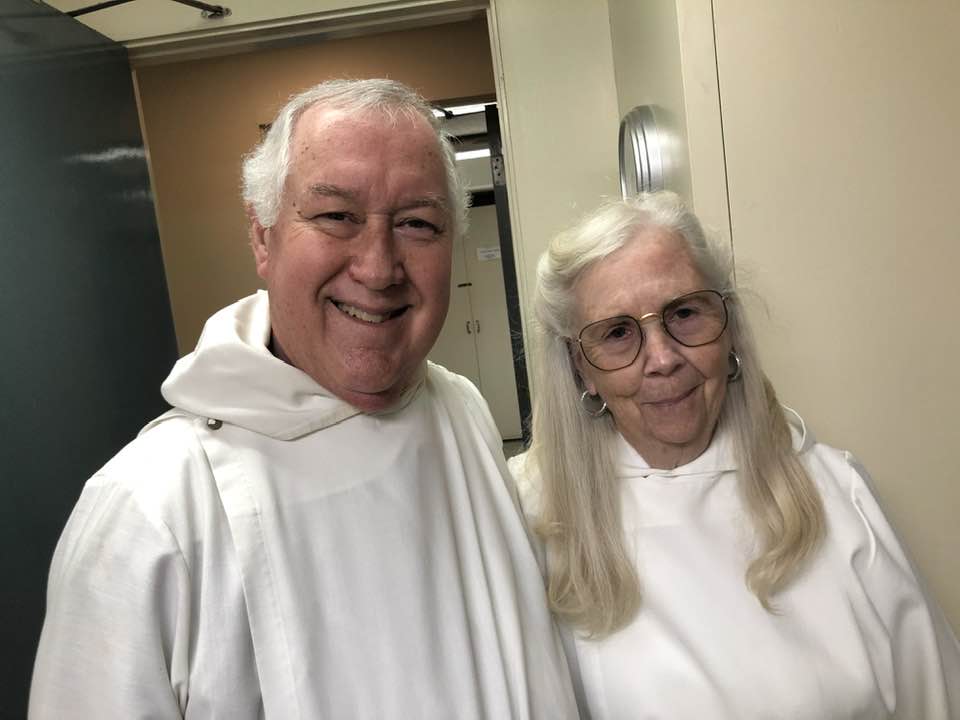 Dan Vaughn took over as senior warden of St. Mark's Episcopal Church in Downey in March 2020. You can do the COVID calculus. The congregation is small and faithful, deeply committed to sustaining mission and ministry in the home town of Karen and Richard Carpenter and Dave Alvin and Phil Alvin, founders of The Blasters.
And so the St. Mark's lion abides. Dan's people will remember the pandemic years well because of the closure of the famed St. Mark's pre-school as well as the pastoral ministry of the Rev. John Lipscomb, especially gifted at forming and nurturing Zoom community. Two nesting congregations (it was Dan's idea to have a fellowship dinner in October for all three congregations; 150 were present) and a refurbished rectory help with the bottom line. Long-delayed roof repairs are about to begin. This parish of working and retired educators beholds the former schoolyard and envisions transitional housing and support services for 18-year-olds just emancipated from foster care.
The parish is between priests in charge, so I was along Sunday as supply bishop, preaching and presiding at the 10 a.m. service and staying for fellowship and a rich conversation with the vestry. Back in the Episcopal Diocese of Los Angeles after two years in Kenya, the Rev. Joseph Oloimooja is assisting at St. Mark's. He was kind enough to serve as my chaplain. Another indispensable gospel servant in Downey is junior warden Glenda Roberts, the retired head of school. Her phone kept ringing Sunday because of one emergency or another.
A special treat during services was a visit from Job's Daughters Bethel 109 Bellflower, a Masonic group for high school- and college-age women. Among them was Christina, one of Dan's granddaughters, who told me she was studying for pharmacy at UC Irvine. For the recessional, they formed the shape of the Cross and led us out as we sang "Onward Christian Soldiers" and "Nearer, My God, To Thee." It was poignant and encouraging to see how those poised young people are sustained by their faith even in our secularizing times. Roar, St. Mark's, roar!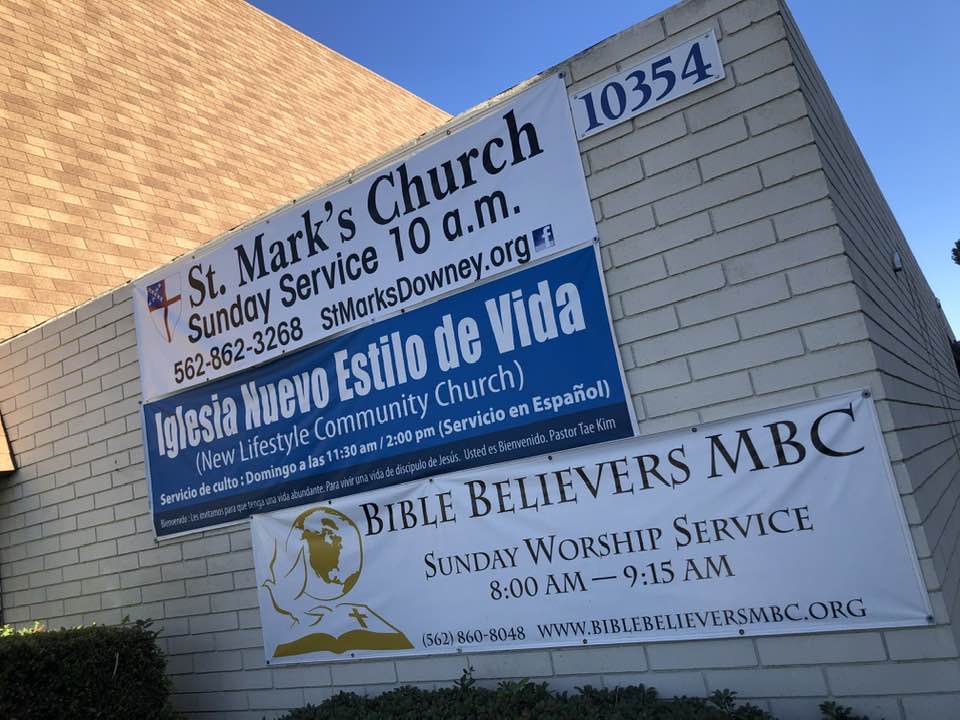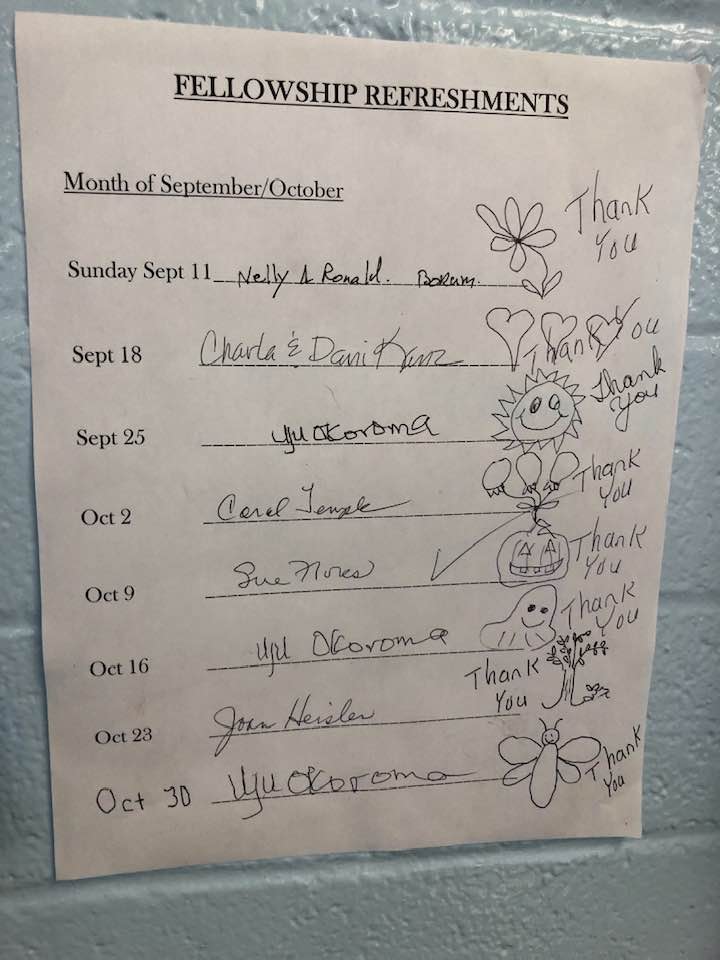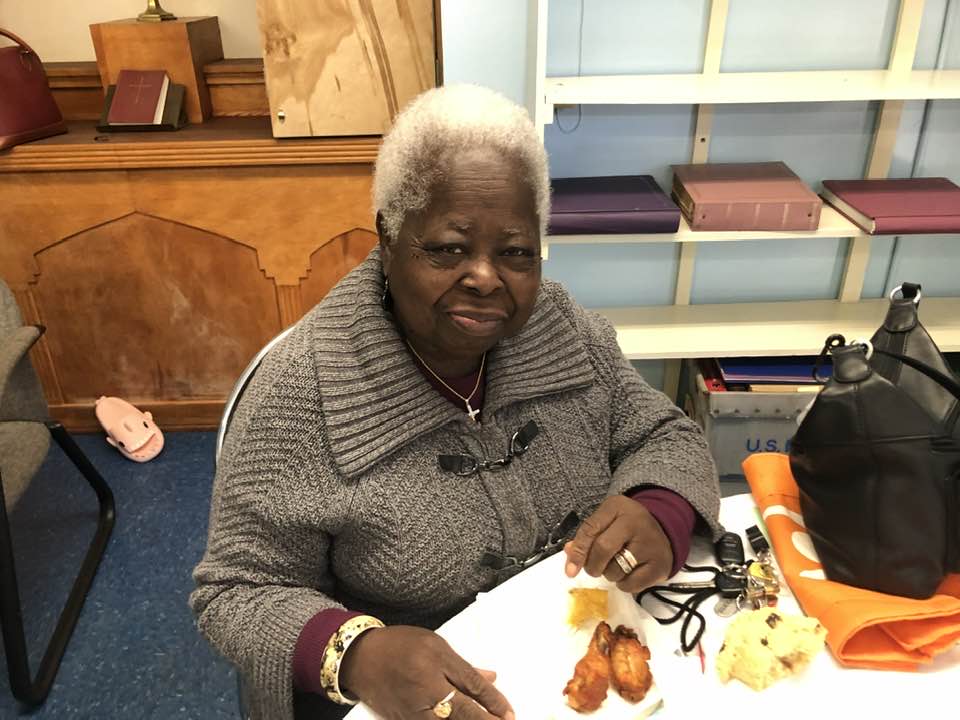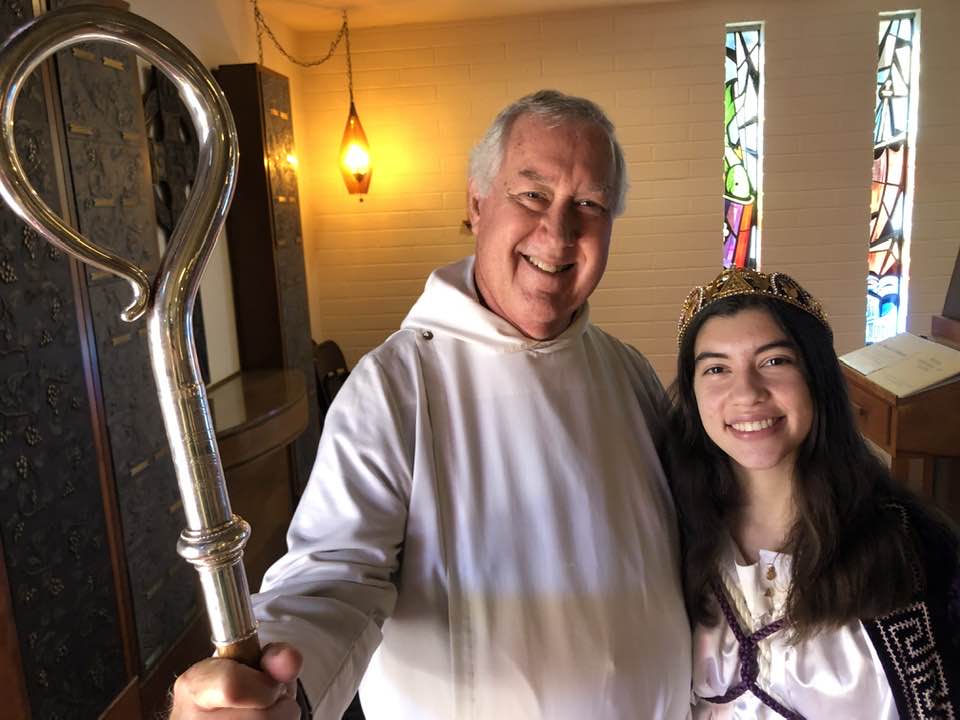 Senior warden Dan Vaughn with granddaughter Christina. Dan was confirmed in the early sixties, during Bishop Bloy's time. If Bishop Bloy did the honors, he may have been using that crozier!